Minority Nursing Scholarships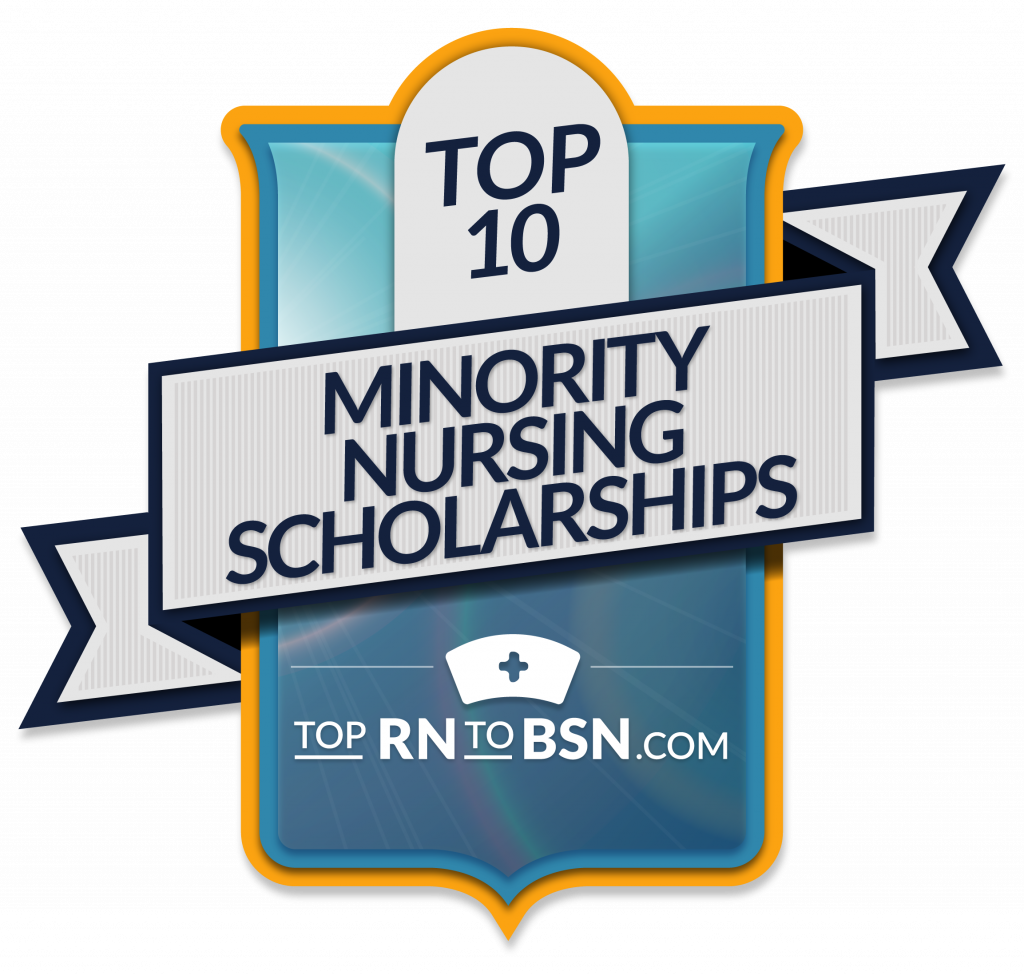 These top minority nursing scholarships can help students balance their responsibilities while achieving their career goals. With the growing cost of college tuition, students find it challenging to attend higher education opportunities without having unsurmountable student loan debt. Many minority nursing students are forced to work long hours during college to maintain their households, putting even more pressure on their schoolwork, causing them to suffer. Many students end up postponing their schooling while they research BSN nursing scholarships. Finding nursing school scholarships for older students can help them balance their responsibilities while achieving their career goals.
Researchers believe that in the next 30 years, the U.S. will be a majority-minority country, necessitating more people of color in all healthcare fields, including nursing. Several organizations and foundations see this gap in representation as an opportunity to sponsor minorities by providing nursing scholarships specifically to them. For example, some offer scholarships for African American high school seniors or scholarships for Hispanic nursing students, others are even more specific such as scholarships for African American males. Below you will find our Top 10 Minority Nursing Scholarships available.
---
1. Minority Nurse Magazine Scholarship Program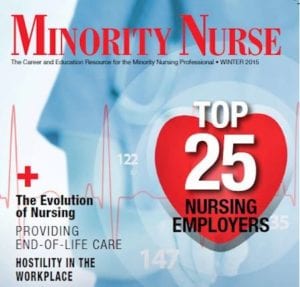 Minority Nurse offers a scholarship program every year that aims to help African-American students complete goals of achieving a Bachelor or Master of Science in Nursing. The more education an RN has, the more opportunities will be available as a professional in the field of nursing. Over the years, forty students have been awarded the Minority Nurse scholarship program, totaling $35,000.
To be eligible to apply for this scholarship, students must be a racial or ethnic minority, enrolled by the last two years of an accredited BSN program in the United States or an accelerated program leading to a BSN degree. The applicant should have a 3.0 GPA or higher and also be a U.S. citizen or permanent resident. A letter of recommendation from a mentor or teacher is also required. This provides the selection committee a better sense of each applicant who wishes to receive the award. The Minority Nurse Scholarship also asks for a short written statement summarizing the student's academic and personal accomplishments, community service, and goals for their future nursing career. Graduate students who already have a bachelor's degree in nursing are not eligible. Furthermore, applicants that cannot meet all the eligibility criteria will be disqualified for the Minority Nurse scholarship program.
Amount: $1,000-$3,000 a year.
Deadline: February
---
2. The Jackie Robinson Foundation Scholarship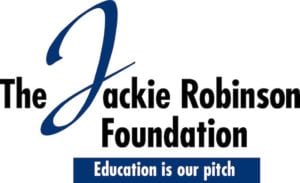 This scholarship is sponsored by the Jackie Robinson Foundation and offers to fund minority students who are working toward a bachelor's degree program. The award is not degree specific to nursing; however, nursing scholarships are one of their most popular chosen by students looking for funding. The Jackie Robinson Scholarship also provides scholarships to minority high school students showing leadership potential and demonstrating financial need to attend an accredited 4-year college or university of their choice. It is available to all ethnic and racial minority groups.
The scholarship is part of a mentoring and leadership program. The requirements for the scholarship are as follows: recipients must be graduating high school seniors, plan to attend an accredited and approved four-year institution within the United States, show leadership potential, and show a desire to help communities in need. An applicant must present evidence of financial need and be a US citizen. Educational requirements include having a minimum SAT score of 1,000, which is a combination of both math and critical reading sections. The student must also have a composite ACT score of 21. If an applicant has already earned a college degree, they will not be eligible for the scholarship.
Amount: $28,000/four years
Deadline: February
---
3. Physician Diversification scholarship/American University of Antigua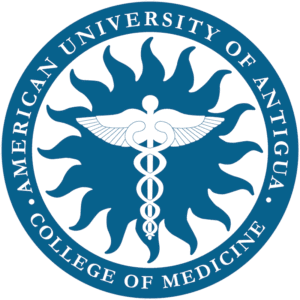 The American University of Antigua (AUA) provides several different awards and scholarships to minority students. AUA believes that diversity needs to be found in all professions, including the nursing field. This is why they created a scholarship that is geared to underserved or underrepresented citizens in the US. There are some eligibility requirements beyond being an ethnic or racial minority needed to receive the Physician Diversification Scholarship.
To be eligible, the student must be a person of color or have descended from people of color. A student must be a US citizen, have a GPA of 3.25 or higher, and provide a list of certificates and awards received. A copy of the applicant's passport is also required. A written essay of no more than 500 words must also be admitted to be eligible. Students who receive the scholarship must keep satisfactory grades in each term they are enrolled in continuing to receive the benefits of the scholarship. The Physician Diversity Scholarship is solely based on academic excellence. AUA only offers a limited amount of scholarships, so it is advised to apply early to be considered.
Amount: $5,000 per semester, or up to $50,000 for the entire four-year degree.
Deadline: Due before the first semester of classes.
---
4. Barbara Rhomberg Excellence in Nursing Scholarship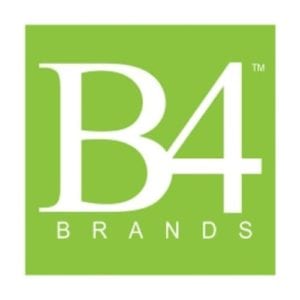 B4brands sponsors the Barbara Rhomberg Excellence in Nursing scholarship. B4brands provides ECO-premium products that are used to protect the environment through wellness and infection control. It was founded in 2013, in memory of Barbara Rhomberg, a dedicated wife and mother who fulfilled her dream of becoming a decorated and skillful nurse after raising a family of eight. She desired to help minority students achieve a college degree that would typically not have a chance to accomplish. The scholarship fund is paid directly to the institution of the awardee's school of choice.
The Barbara Rhomberg Scholarship is offered to a non-traditional, full-time student and who has waited at least three years before going to college after high school due to either entering the military, workforce, or family obligations. Minority nursing students are encouraged to apply. The award is non-renewable; however, past applicants or winners of the Barbara Rhomberg Excellence in Nursing scholarship can use it in the future. To be eligible for the award, a student must meet specific requirements. The applicant must be enrolled in an undergraduate nursing program for an associate's or Bachelor's to be eligible.
Amount: $1000
Deadline: March 2019
---
5. Johnson and Johnson/AACN Minority Nurse Faculty Scholars Program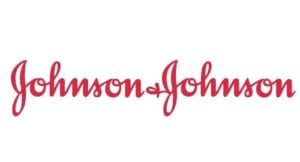 The Johnson and Johnson Scholarship is sponsored by the AACN Minority Nurse Faculty Scholars program. This award is meant to encourage minorities to diversify the nurse faculty population and expand the number of culturally competent nurse educators. The scholarship amount is offered to the students annually; however, the award is nonrenewable. As faculty members, the winner of the award is asked to provide a one-year payback amount as a commitment to an accredited registered nursing program.
There are several education requirements before a student can apply. The applicant must be in good standing with his/her courses and have a GPA of 3.0 or higher. Each recipient must also sign a letter of commitment and provide a six-month progress report. Each candidate who wins the award will be required to attend the National Faculty Development conference. Five awards are offered to students each year. Any amount left of the scholarship after tuition and fees will be available to the student for living expenses.
Amount: $18,000 annually, minus $1,500 for travel/lodging costs to National conference.
Deadline: May 1
---
6. AETNA/NCEMNA Scholars Program

The Aetna Foundation became the nation's first corporate foundation dedicated to community involvement in 1972. Since then, the foundation has created many scholarships specifically centered around communities in need. In fact, in 2013 the Aetna Foundation awarded more than $19 million in grants and sponsorships to national and regional nonprofits and other organizations across the country. The AETNA/NCEMNA scholars program is one of the most offered to minority students in need of financial help for college. The program provides a unique opportunity for minority students interested in the nursing field. They have proudly partnered with organizations that are building greater diversity within the medical community.

The program provides nursing career opportunities to minority nursing students who want to make a difference in underrepresented communities. One of the primary goals for the award is to improve health and well-being in low-income communities and minority populations. The scholarship is not only for Bachelor's degree students, but graduate students may also apply for the AETNA/NCEMNA Scholars program.  There are several requirements for eligibility. These requirements are belonging to one of five national nursing associations: AAPINA, NANAINA, NAHN, NBNA, or PNAA, and being enrolled in a four-year or Master's nursing degree while applying for the scholar's program.
Amount: $2,000 annually (one to each association).
Deadline: Spring
---
7. Hector Hugo Gonzalez Scholarship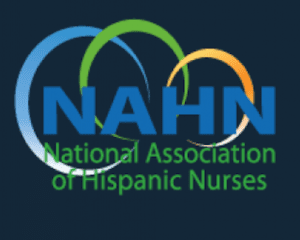 The Hector Hugo Gonzalez scholarship is a program specifically for Male Hispanic or Latino students enrolled in a Baccalaureate degree in Nursing. The award is sponsored by the San Antonio College located just north of downtown San Antonio in Texas. Information about the scholarship program is also located on the National Association of Hispanic Nurses (NAHN) website. The NAHN association works to help minority students find funding for college, making The Hector Hugo Gonzalez Scholarship one of the top choices for minority men interested in a nursing degree. The NAHN association is a nonprofit organization working to inspire and advocate for the Hispanic communities. This scholarship will provide exactly what these men are looking for to meet their nursing education needs.
Eligibility requirements are based on need and merit. The nursing student must have a GPA of 2.0 or higher and provide a current college transcript, along with a recent Tax return. Financial statements may be requested by the sponsor as well. Letters of recommendation are also required to be eligible for the Hector Hugo Gonzalez scholarship. The scholarship award is available for one year. The amount offered varies due to the need of each applicant.
Amount: $1,000-$4000
Deadline: March 31
---
8. The Ron Brown Scholar Program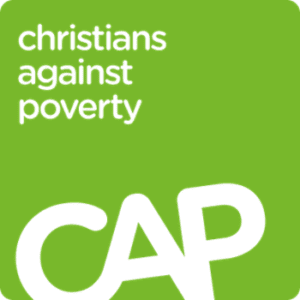 The Ron Brown Scholar Program is open to African-American high school seniors who are active in their community and demonstrate financial need. The CAP Charitable Foundation sponsors the program. The program gives out about 20 scholarships each year to black students who excel academically and show leadership potential within their communities. Current college students are not eligible. The Ron Brown Scholar Program is not degree-specific; however, many students who have applied do head into the nursing field.
The scholarship program requirements for applicants include being a U.S. Citizen, Black or African-American, and a High school senior at the time of application. High school transcripts, SAT scores, and letters of recommendation are also required. The applicant must submit two essays with the application, and each should be no more than 500 words. More information about the essays is on the website. Once an applicant has been chosen to accept the award, they will be notified no later than April 1st, before entering college in the Fall. Recipients may use the funding for several items, such as tuition, fees, books, computers, living arrangements, and health insurance.
Amount: $10,000 a year or up to $40,000 for four years.
Deadline: January 9
---
9. American Indian Nurse Scholarship Awards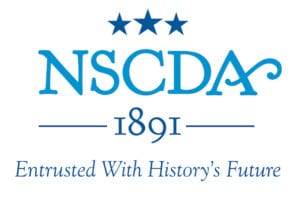 The American Indian Nurse Scholarship was created by the National Society of the Colonial Dames of America (NSCDA) back in 1928. Its primary goal was to provide opportunities for students of American Indian descent to receive a nursing degree from the high cost of college tuition. The scholarship is renewable, depending on passing grades being in good standing. Initially, the scholarship was offered to only females, however, due to the rise of male nurses, the scholarship award has expanded its application to male nursing students as well.
The eligibility requirements include many criteria. The student must identify as American Indian or Native American, and must be registered as at least one-quarter indigenous to the United States. The applicant must have a GPA of 2.0 or higher and be a high school graduate or have the equivalent education. The student must be enrolled in a nursing program, and have earned a good scholastic standing in pre-nursing. They must demonstrate that they are in need of financial assistance. If the candidate is already receiving some other scholarship, then he/she will not be eligible. The student who applies to the American Indian Nurse Scholarship should have clear goals for their future as a nurse and share their desire through a presentation or submitting an essay to the NSCDA.
Amount: Varies, $500- $2,250
Deadline: Spring
---
10. Ethnic Minority Bachelor's Scholarships in Oncology Nursing

For those candidates who have a minority ethnic background and are interested in pursuing a career in oncology nursing, then the Ethnic Minority Bachelor's Scholarships in Oncology Nursing is the ticket. This scholarship is sponsored by the Oncology Nursing Society (ONS) Foundation. The duration of the award is one year, and the application must be filled out and sent in no later than the middle of January to meet the application deadline. To be eligible, the applicant must come from a minority ethnic or racial background, must have completed at least one year of college, and be an RN with an interest in and a commitment to oncology nursing.
The Oncology Nursing Society foundation understands the burden of having tuition debt. Their goal is to work hard to provide scholarships like the Ethnic Minority Bachelor's Scholarship to ease the pain of Student loan costs to minorities that would not usually be able to afford to attend college. The scholarship funds may be used for books and tuition, but the organization may designate some items not eligible for the award money.
Amount: $2,000, annually
Deadline: February 1
---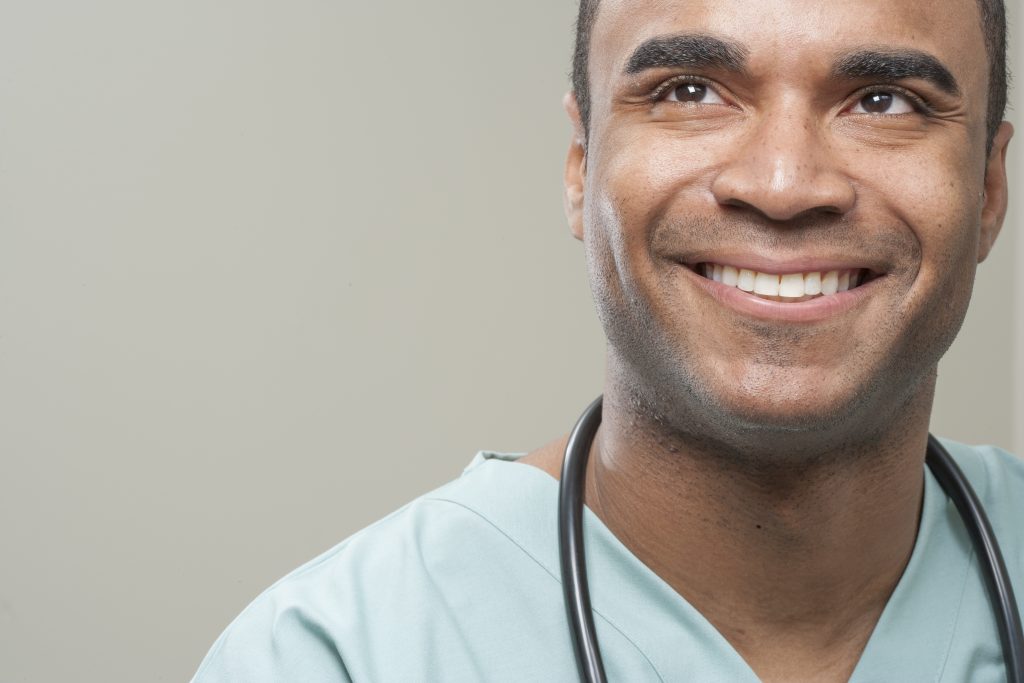 ---
What are Barriers to Diversity in Nursing?
Nurses make up the largest group of healthcare providers in the United States. This fact means that nurses work in virtually all healthcare and community settings. For nursing professionals, gender, racial and income background diversity is vital for many reasons. Studies show that a reason for the health disparities in communities of color and low-income populations may be linked to a lack of representation by the people providing health education and care.
The main barriers to ethnic and gender diversity in nursing include stereotypes, lack of access to adequate training in individual communities, lack of representation of minorities in nursing education, and financial barriers due to income disparities in racially diverse groups. The need to work during nursing school often means that low-income nursing students must extend their time in school, delaying their income to grow, increasing their debt, and increasing the likelihood of dropping out of their program. The cultural stereotypes that men face when considering nursing also limit male representation in nursing.
---
Diversity in Nursing Educators
The lack of emotional support through nursing school that many minority students face is also widely thought to be a barrier to diversifying the nursing profession. Without the equalizing presence of diversity in nursing educators, many students of color face discrimination compared to white student nurses. As for men in nursing, historically a nurse was considered a woman's job and is still a field dominated by women. Some men find this type of environment unsupportive and remove themselves from the area of healers making an impact.
---
What Harm is Caused by the Underrepresentation of Minorities in Nursing?
Not only is a balanced workforce better able to serve all of the populations of people who seek care, but they are stronger as a team. Learning cultural competence by being able to see the ways that people with the same background interact, can support multicultural relationships between nurses and patients. Even when other factors are equal like income or health insurance coverage, minority patients still experience below-average healthcare. These factors have been linked to several things including a lack of cultural competence and poor communication inter-racially.
According to research done by the Associated Press, by the year 2043, the U.S. is expected to grow into a majority-minority country, meaning that there will be more people of color than whites for the first time in history. This fact means that the health of non-white populations, and therefore the health of the country depends on a more diverse nursing field.
---
What are Organizations that Nurses who are Minorities can Benefit From?
For minority students who can find the encouragement they need to get into nursing school, and for those who have finished and are working, there are several organizations explicitly designed with their success in mind. Some of these national nursing organizations like the American Association of Colleges of Nursing (AACN), the Institute of Medicine (IOM), the American Nurses Association (ANA), the National League for Nursing (NLN), and the American Association of Colleges of Nursing (AACN) have all put in place diversity as a significant priority.
These are some of the very same organizations that are offering minority nursing scholarships and incorporating mentorship programs for minority nursing students. They believe that when they can successfully recruit and retain people of color as nurses, the health opportunities of communities of color will also improve. For a country like ours, we cannot afford to let another decade pass without addressing
---
Related: