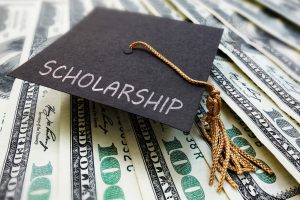 Are There BSN Scholarships for Nursing?
BSN nursing scholarships can significantly cut down the cost of a nursing degree and students typically do not have to repay them. When pursuing a Bachelor of Science in Nursing (BSN) degree, students typically have the burden of paying significant education-related expenses.
Luckily, many BSN nursing scholarships are available that students do not have to repay. A scholarship can significantly cut down the cost of a nursing degree. In addition, many BSN nursing scholarship opportunities are available to encourage more students to enter the nursing field and help decrease the rising nursing shortages around the country.
---
---
What Is The Best Way To Find Nursing Scholarships?
The most crucial tip for locating BSN nursing scholarships is thorough research. With little research, students can find numerous opportunities to pay for most or all of their nursing education and enabling them to focus solely on their nursing education without the burden of worrying about funding. 
---
When Should I Search For Nursing Scholarships?
Since many scholarship opportunities become available throughout the year, students should regularly research through libraries and online data. Also, students should apply for as many scholarships as possible to increase their chances of receiving multiple rewards. Finally, students need to start searching for BSN nursing scholarships early because every award has a deadline. Therefore, a student should record all deadlines marked on a calendar to submit applications on time. In general, decisions for fall semesters are made in the spring or before.
---
Where Can You Get A Scholarship For Nursing?
Students can find a scholarship in various places such as federal and state sources, colleges and universities, and private organizations. According to an article in the first place, you should look for scholarship opportunities in the colleges and universities of interest, as most have access to various scholarship opportunities.
The schools themselves may also offer scholarships based on merit or financial need. In addition, certain organizations provide scholarship opportunities for students seeking specific specializations in the nursing field. For example, the American Nephrology Nurses Association offers scholarships to select nursing students interested in nephrology nursing and who meet requirements such as grade point average. 
Also, hospitals and various companies provide scholarships to employees and their family members. The American Association of Colleges of Nursing offers a wealth of information regarding scholarship opportunities. There are scholarships for students with certain grade point averages, of a specific ethnicity, or who meet other particular criteria.
---
Tips For Applying For Scholarships
Before applying for any scholarship, BSN students should complete the FAFSA to determine eligibility for federal grants and gain an estimate of the expected family contribution. Then, every year a student is seeking financial aid, they should submit the FAFSA.
Thoroughly read and review every scholarship application because the process may vary slightly from scholarship to scholarship. Applicants must be sure their applications are free of errors and complete all application sections. It is also essential for applicants to have someone else proofread their applications to check for mistakes they may have missed.
---
How Do I Get A Full Ride to Nursing School and Get My BSN Paid?
To increase BSN scholarship eligibility, students should consider participating in extracurricular activities and becoming involved in their communities. These activities look good on application essays because they show that a student is well-rounded. Involvement in various activities also helps students meet teachers and organizational leaders who can provide information on available scholarships or write letters of recommendation.
---
Related: