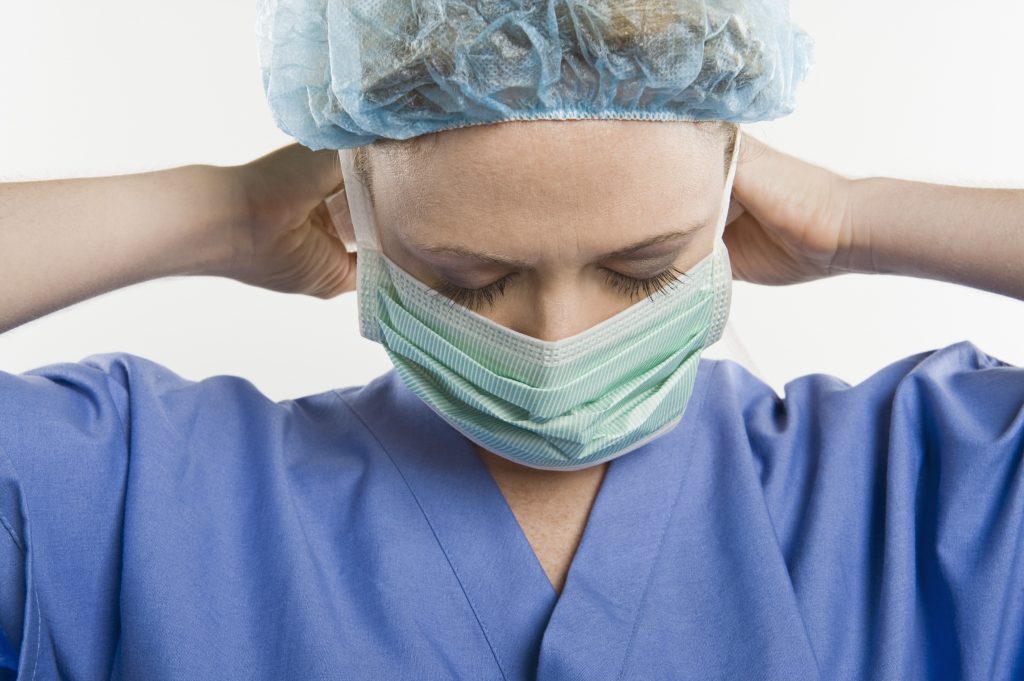 How has COVID Impacted the NCLEX?
COVID NCLEX changes include schools operating at limited capacities and a shortage of nurses available, causing a huge healthcare backlog. The COVID-19 pandemic has made things difficult for nursing candidates in a number of ways. These backlogs have also impacted the number of nursing candidates being able to sit for the exam.
Nursing students who will be graduating soon must consider the NCLEX and Covid changes taking place. These COVID NCLEX changes have significantly impacted nursing programs and schools all over the country. While the demand for nurses continues to grow, the protocols and processes in place have made things difficult for nurses who can take the exam and obtain their licenses.
---
Impacts on the COVID NCLEX Schedule
There were many COVID-related NCLEX questions raised over the past year. Here are a few general answers to assist based on new modifications effective October 1, 2020:
There is a decrease in the number of students who can sit for the exam due to physical distancing protocols. (Nursing students receiving the vaccine will not alter this plan.)
The maximum time allowed to take the exam is 5 hours.
The Minimum length exam is 75 items and the max is 145.
They reintroduced 15 pretest items at the beginning of each exam.
The voluntary NCLEX Special Research Section was reintroduced.
Students must wear a mask and gloves during the exam. And the testing location can refuse candidates who do not have a face mask. There will be a short period where the candidate must remove their mask during check-in to take their photo.
They replaced the NCLEX tutorial with test-taking tips and a general guide.
Students may take scheduled breaks after testing for 2 hours and any unscheduled breaks. All breaks count against the allotted testing time.
Students may request accommodations for their NCLEX exam. Any students requiring accommodations will have some limitations in availability to comply with all the federal, state, and local government protocols. When test takers need extra time they add it to the standard 5-hour exam time. For those who have an Extra Time – Double Time 2 Days, the exam will take place over two consecutive days totaling ten hours.
These changes give more students an opportunity to take the exam daily. Additionally, the exam is through Computerized Adaptive Testing (CAT).
---
NCLEX Covid Test Scheduling
Students sitting for the NCLEX-RN exam should check their Pearson VUE account to make sure they are registered for a test center location that is open. In the event their appointment is unscheduled, students should log in to their account immediately to reschedule.
Pearson VUE follows all government social distancing guidelines and protocols by limiting the number of candidates allowed to sit for the exam. The number of staff is also limited in the test center. This makes appointment availability limited. There are current efforts underway to increase availability for candidates prepared to sit for the exam. Applications will continue to be taken by candidates and approved on a rolling basis based on eligibility.
---
Preparation for Taking the Exam
Students still have the same testing preparation protocols to follow, even with the battery of test questions being cut in half. The ultimate goal of the NCLEX-RN exam is to prove proficiency and competency. Students should take the time to fully prepare and feel confident as they move forward into the exam.
---
Exam Results
Results from the exam will be presented by the nursing regulatory body (NRB). The NRB will be able to address any additional questions regarding exam results. COVID-19 has significantly changed the nursing profession, creating a transformational time in this industry. Nurses have become a crucial role throughout the pandemic, with nursing candidates having to prepare themselves to move forward after licensure as competent nurses, even as a novice. Although in the midst of a pandemic, this is a good time for new nurses to learn how to adapt to changing environments while gaining experience in a number of areas, including telehealth.
There are a number of changes coming down the pipeline as it relates to nursing education and other regulations that will impact the overall scope of work for nurses. Individuals seeking to pursue a career in nursing will join a team of professionals in a lucrative field that is growing in responsibility, authority, and prestige. It is an opportunity most professions don't have that can reshape the evolution of nursing today and in the future.
---
Related: