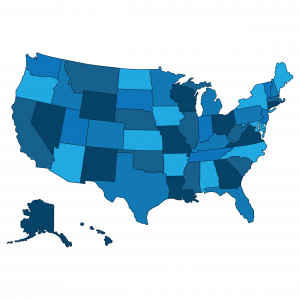 State Licensing for Nurses
RN licensing state to state varies since nursing licenses are issued by each state however many states are now members of the license compact. To overcome the nursing shortfall, the US has a program called travel nursing. With travel nursing, nurses receive temporary assignments and practice nursing in several states. Assignments last for several weeks at a time. This way, the places that need nurses the most can fill in the care gap, and adventure-seeking nurses can travel all across the United States.
---
Travel Nurse Licenses
Travel nursing programs provide help with housing and other needs, and nurses get a chance to explore their new locations during time off. However, a lot of interested nurses wonder how this program is even feasible. Getting a nursing license in one state is challenging enough as it is. Does a traveling nurse need a license for every state? Do these nurses need to take multiple exams?
---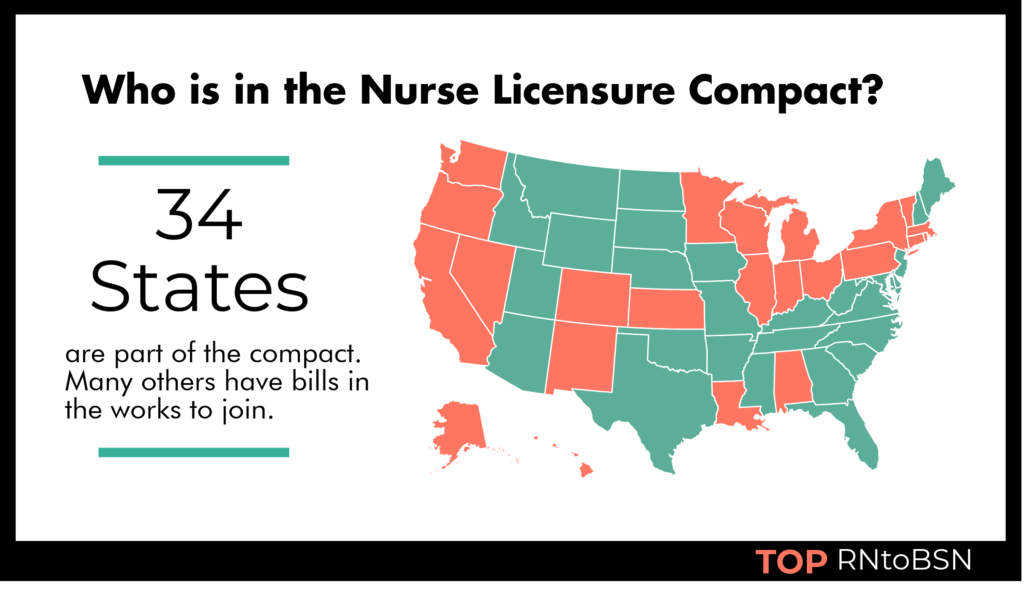 ---
What is the Nurse Licensure Compact (NLC)?
Thankfully, there's a simple solution to these complications. Can you hold a nursing license in multiple states? Yes, and it's not as complicated as you might imagine. Many nurses, especially those who want to travel, wonder how to become registered nurses in multiple states. For those who want to travel, registered nurse license requirements are more or less the same as those for non-traveling nurses.
The first question is how to become a registered nurse. This process includes graduating from nursing school and taking the NCLEX-RN exam. Once you've completed this process, you can participate in the above-mentioned travel nursing program that will let you move between states.
The National Council of State Boards of Nursing (NCSBN) offers a program called the Nurse Licensure Compact (NLC). The Compact is a multi-state nursing license. Nurses with this license can practice in any of the participating states. Not all states in the US participate in the program, so make sure that your state of choice does participate before you pursue this choice.
---
What is the Multi-State License?
You may have noticed that some of these states are also the ones with the most need for nurses. If you have a multi-state nursing license, you should still familiarize yourself with the nursing laws in the state where you practice. Even with a multi-state license, you still have to abide by the nursing laws in the state where you work. Failure to comply with state regulations can mean a loss of your nursing certification.
---
What is a Temporary License?
If you're wondering how to become a registered nurse in a new state, but you don't want to become a travel nurse, then you can also pursue a temporary license so that you can get to work right away. With a temporary license, you can work as a nurse in a new state while you wait for your permanent license. You won't have to delay your work, which means that you won't have to delay your income.
---
Related: