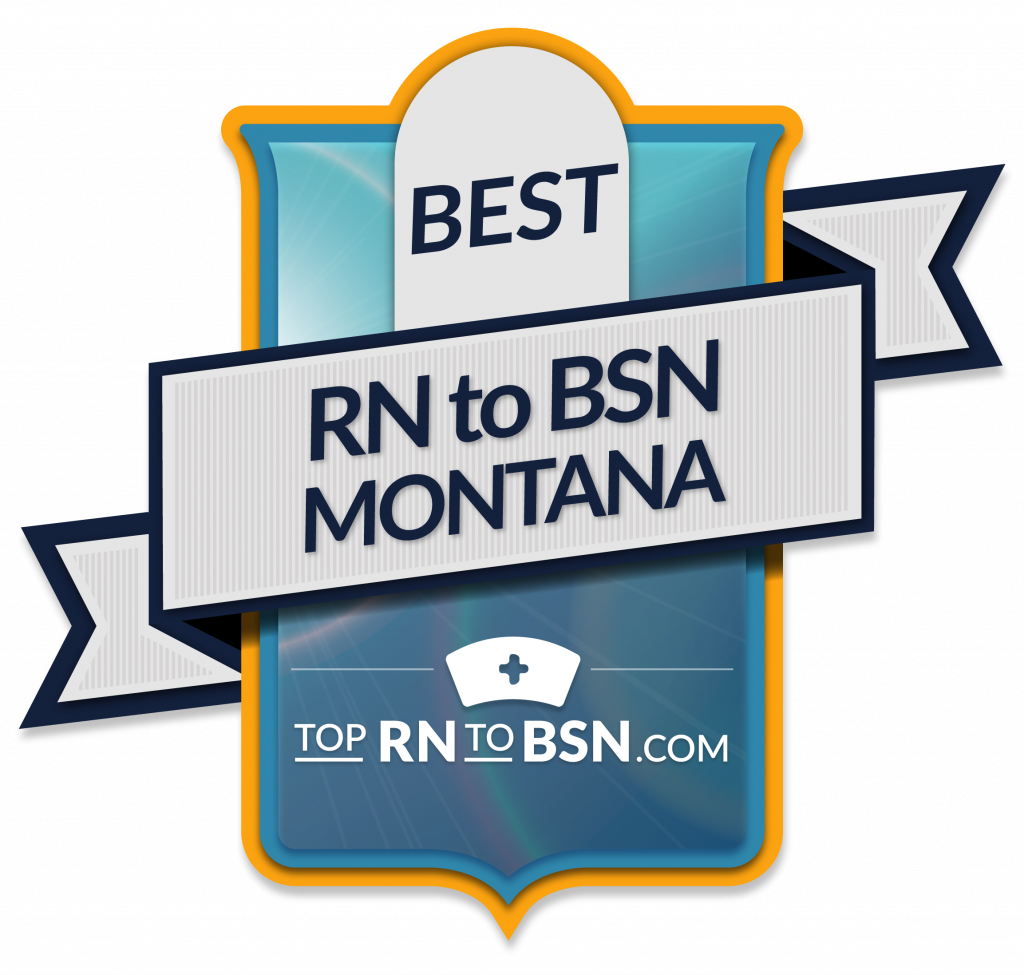 RN to BSN in Montana
Montana online RN to BSN programs help nurses continue their education, advance their nursing careers, and increase their salaries! Big Sky Country, the unofficial nickname for Montana, sums up the state's beauty. Montana has some of the most impressive landscapes in the US. Where else can you find 77 mountain ranges, prairies, and badlands? So it's not a surprise that Montanans are some of the healthiest residents in the county. Montana is also affordable, with a low cost of living and low property taxes. In addition, there are many unique cities and towns and many employment opportunities.
If you haven't guessed already, Montana is a great place to start a nursing career or move if you are already a nurse! Nurses can find employment in all areas of Montana, and the average nursing salary is good compared to the cost of living. In Montana, becoming a licensed nurse involves getting a quality education and successfully passing a state-mandated nursing exam.
---
How We Ranked The Best Online Nursing Programs In Montana
The TopRNtoBSN editors found accredited nursing schools offering online or hybrid RN to BSN programs in Montana. We ranked the programs based on cost, reputation, and salary data.
---
---
1. Montana Technological University

The Bachelor of Science in Nursing Completion, Post-Licensure is the Montana Technological University online RN to BSN degree. Admission to the program is open to licensed RNs who have already earned an ASN and want to continue their education. Montana Technological University offers the best online RN to BSN nursing programs for students who wish to advance their careers. The university provides nursing students with the most advanced skills possible over an online learning platform. They also have access to the latest technological advancements in the nursing field. With an online RN to BSN degree, you can begin to take the first steps toward building a long and rewarding career.
Montana Technological University is well-known for providing students with online learning programs that are just as good or better than those taught in the classroom. Faculty members offer encouragement and support as students move through educational challenges that they may face as they build a nursing career. The university is continually working to provide the most advanced degree programs in the area.
Montana Technological University is a public university first established in 1900 as the Montana State School of Mines. In 1994 the school became part of the sixteen-campus Montana University System (MSU). The Montana Tech campus is in Butte, Montana, accredited through the Northwest Commission on Colleges and Universities (NWCCU).
Program: Online RN to BSN
---
2. University of Providence

The University of Providence offers a fully online RN-BSN degree through its School of Health Professions. The Bachelor of Science in Nursing (BSN) Degree Completion Program is three semesters that students complete in one year. Nurses with an Associate Degree in Nursing with an active RN license are eligible for the RN to BSN program. Before the start of the program, there is one required on-campus day. After classes begin, the instruction is online, with one live or synchronous conference class every other week. Cohorts start in August and January of each year. In addition, currently employed Providence St. Joseph Health (PSJH) nurses may be eligible for nursing scholarships through the hospital.
The University of Providence offers students the best online RN to BSN nursing programs designed to enhance their skills and improve their ability to provide hands-on care. Enrolling in an online program allows students to pursue their education and build a career of which they can be proud. In addition, with an online RN to BSN degree, a graduate will be able to explore new challenges and continue to provide quality hands-on care to their patients.
The University of Providence is a Catholic institution located in Great Falls, Montana. The Sisters of Providence founded it in 1932 and now has two schools; the School of Liberal Arts and Science and the School of Health Professions. The school is small with just under 500 students. But the nursing school boasts 200 undergrads and is the main artery of the school. The University of Providence RN to BSN Nursing program is accredited by the Commission on Collegiate Nursing Education (CCNE).
Program: Online RN to BSN
---
3. Salish Kootenai College
Salish Kootenai College offers some of the best nursing programs in the northwestern United States. SKC Nursing offers a BSN completion program for licensed RNs who already have earned an Associate's Degree in Nursing (ASN). The online RN-BSN completion program builds upon associate degree coursework to expand RN Salish Kootenai College practice's level, complexity, and scope. RN-BSN students enter the program at the upper-division level and should be able to complete the program in 6 quarters part-time. The nursing programs offered by the college are committed to providing students with all of the necessary skills they need to deliver quality care to the patients they serve. By enrolling in an online RN to BSN degree program, students can continue their education without leaving their job or feeling like they are ignoring their families or patients.
Salish Kootenai College is one of many Native American colleges dedicated to providing tribal and non-tribal members with an unrivaled level of education in the area. Although the college is retiring its Associate's degree in Nursing program, it plans to emphasize its BSN and higher degree programs so that students are guaranteed the best possible education. Every student who enrolls in the online degree programs will receive the same quality education as if they chose to attend class on campus.
Program: Online RN to BSN
---
4. Montana State University Northern

The Montana State University-Northern online RN to BSN nursing program is one of the best in Montana. The program includes the skills, knowledge, and abilities that an RN must have to be effective and efficient within the workplace. They are also allowed to learn leadership skills that they can use when they take on more and more responsibility. With an online RN to BSN degree program, every student receives what they need to thrive in a fast-paced, patient-focused environment.
Montana State University-Northern offers online programs over a state-of-the-art learning platform that allows for maximum interaction and accessibility. The class sizes are small, and students have almost immediate access to faculty members and valuable student resources. The university offers award-winning degree programs that give students a chance to fine-tune the focus of their careers. By learning over an online platform, they have the flexibility to find work while they are still in school.
Program: Online RN to BSN
---
5. Montana State University Billings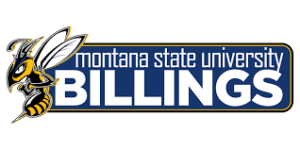 The online RN to BSN degree at Montana State University Billings gives students a chance to enroll in one of the best degree programs available. Each nursing degree includes the skills and knowledge needed to perform the required duties of a nurse. Students who earn their online RN to BSN degree program have the flexibility within their schedule to pursue both their education and work. They can move forward in both areas without fear of limitation.
Montana State University Billings offers degree programs that are technologically advanced and designed to provide students with the most accurate and up-to-date information possible. Students can communicate with faculty members when challenges arise and rely on them for support and guidance. The university takes great pride in providing valuable resources to their graduates that they can continue to use long after they graduate.
Program: Online RN to BSN
---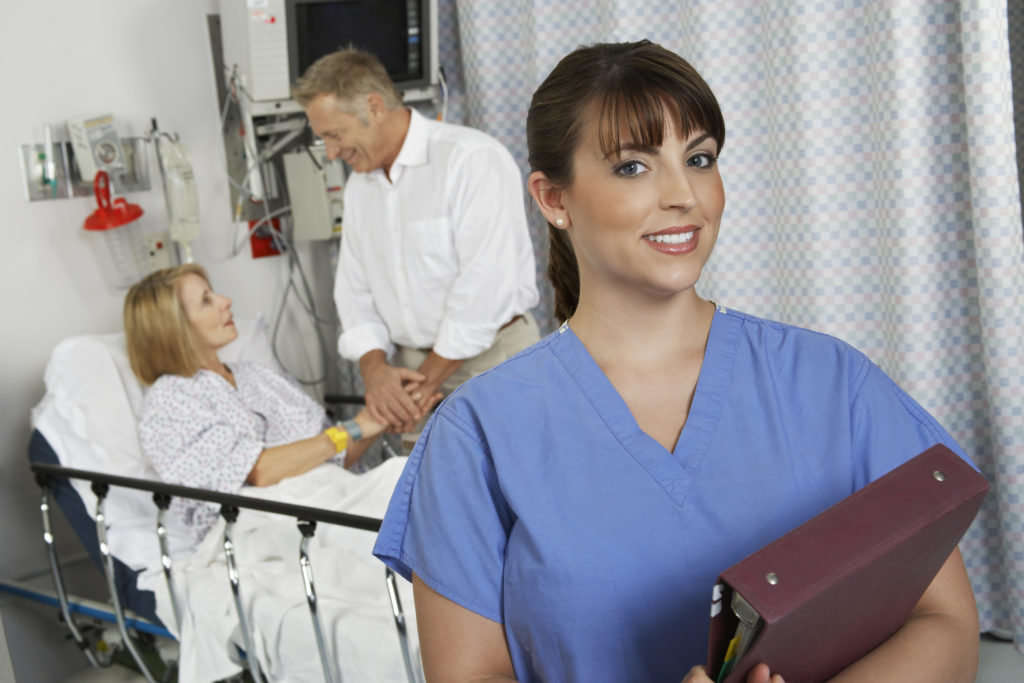 ---
How Do I Become An RN In Montana?
Becoming an RN in Montana involves getting a top-quality education and successfully passing a state-mandated nursing exam to obtain a valid license. However, your education does not stop after you become an RN. To maintain a valid RN license, you must complete a specific number of continuing education hours each year. This helps keep you up to date on all of the latest trends and gives you insight into new concepts and advancements coming in the future. It also reinforces some of the more valuable ideas and lessons we tend to forget about as time goes on.
Once you have your degree, you need to gain experience to back up the information. The goal is to find a job that you enjoy. Becoming an RN is a great way to work toward a brighter future. It's up to you to determine what path you want to follow. Do you want to work with patients, or do you want to specialize in a specific type of nursing? You can specialize in many different areas ranging from pediatric care to trauma or emergency care.
Nurse Resources in Montana:
---
How Is The Job Market For Nursing In Montana?
The job market for nursing is wide open. Nursing jobs are available in all areas of the state. Rural areas need nurses just as severely as the larger cities. All types of health care facilities are constantly looking for nurses in almost every specialization. General care nurses can work in doctors' offices, schools, and hospitals. Emergency and trauma care nurses are in high demand throughout the state and can easily find employment with ambulatory or lifeline services. Choose where you would like to work and start applying for jobs.
Most facilities are eager to hire nurses who have just graduated because they want to provide additional training through a hands-on working environment. In addition, nurses looking for experience in specific areas can apply for jobs and then return to school and receive additional training in those areas. This allows broadening of their horizons and lets them move forward at a much faster pace.
---
How Much Do Nurses Make In Montana?
Your earning potential as a nurse in Montana is what you make it. When first starting, you may be able to earn anywhere from $47,000 to $56,000 yearly. The more experience you gain over the next few years will give you the potential to almost double your earning power. This is especially true if you return to school and focus on a specialization. Your earning potential can jump from almost $100,000 to $120,000 per year by adding a specialized focus area.
The key to how much you earn will have a lot to do with where you choose to live. Living in a larger community will provide you with an opportunity to make a higher wage. More extensive facilities will have more financial resources to pay their employees. Therefore, many nurses choose to take a lower wage and work in a smaller town simply because of their rewards from the patients they serve. Many people who choose nursing put patient care above the amount of money they can earn. Nurses are the link to patient care that adds the personal touch.
---
Related: