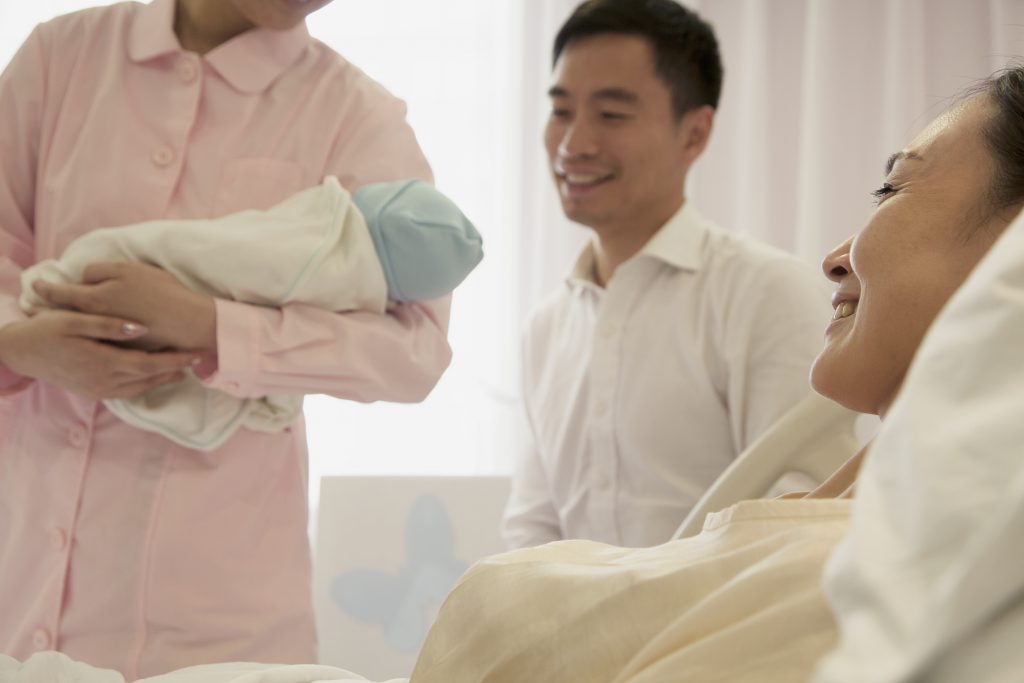 Postpartum Nurse Job Description
A Postpartum Nurse job involves caring for women who have just given birth including would care and nursing assistance. In recent years, nurse-midwifery has experienced a significant boom in popularity, but whether new mothers choose a midwife or a conventional OBGYN, the postpartum nurse is a critical part of the process. So what is postpartum nursing?
---
What Is Postpartum Nursing?
Postpartum nurses take care of new mothers who have just given birth. These new moms who have never given birth before will have many questions concerning how to care for themselves. This may involve caring for episiotomy incisions, C-section wounds, hemorrhoids, learning how to properly nurse their baby, and many other conditions they may experience that are the direct result of birthing a child. Women who have already had other children may not have any issues at all. However, some have health conditions that need close monitoring after childbirth.
Postpartum nursing may also involve talking with the mother about her responsibilities as well as the possibility of postpartum depression and other mental and emotional factors they may experience. The postpartum nurse can also help new mothers work through the bonding process using techniques such as kangarooing and skin-to-skin contact immediately after birth. The primary job of a postpartum nurse is to ensure the new mother has proper care. These nurses make sure these moms are physically, mentally, and emotionally ready to leave the hospital with their newborn children.
---
What Is Involved in Postpartum Nursing Care Plans?
Nurses are involved in both creating and implementing postpartum care plans for new mothers. In many cases, postpartum care plans are created prior to the birth of the child and then adjusted, if necessary, after the child is born. Additionally, they take into account any health conditions like high blood pressure and diabetes when creating a postpartum care plan. Postpartum nurses may begin working with the new mother as early as the third trimester to ensure that all of the steps in the birthing plan are complete by the due date.
Once the birth has taken place, the postpartum nurse will go over every step of the postpartum care plan and show the new mother how to care for any wounds she may have. Moms learn how to care for themselves during the nursing and breastfeeding process. The postpartum nurse will be able to answer any questions the new mother may have as well as help her in identifying any signs and symptoms of postpartum depression. A postpartum nurse may work with the new mother for several weeks after the birth of her child to ensure that things continue to go smoothly.
---
How Much Does a Postpartum Nurse Make in a Year?
The range of pay for a postpartum nurse is quite wide with the lowest average coming in at around $45,000. Postpartum nurses who have high degrees and several years of experience can earn as much as $135,000 a year on average. While this gap is extremely wide it also varies by location of the position. Other factors are the hospital or facility, the number of years the nurse has been working in the field, and the type of degrees and certifications they possess. Many postpartum nurses have worked in other capacities prior to taking a position specializing in aftercare.
Postpartum nurses who are just entering the workforce may choose to work in other positions within the OB/GYN field to get better insight into what the mothers go through before, during, and after giving birth. The more hands-on experience they gain by working in these areas, the more pay they will be offered when they finally transition into the postpartum nurse position they want to earn.
---
How Do I Become a Postpartum Nurse?
Becoming a postpartum nurse involves earning a Nursing degree. Once a graduate earns their Bachelor's or Master's degree, the next step is passing their state board exam. Most nursing students want to choose a specific specialization. This can include geriatric care, pediatric care, general practice, OB/GYN, or postpartum care, just to name a few. It is ideal to choose a specialization at the beginning of their education. Then, they can gradually add classes that allow them to achieve their ultimate goal once they earn their degree.
Some students are unsure about what direction they want to take after graduation. Many undecided nurses work in several areas before making a final decision. If the nurse chooses to pursue a career in postpartum care, they can pursue an additional degree program. Or, they may take a certification course and receive the credentials to work as an aftercare or postpartum specialist. Additionally, they can include the accumulated years of experience on their resume.
---
Related: