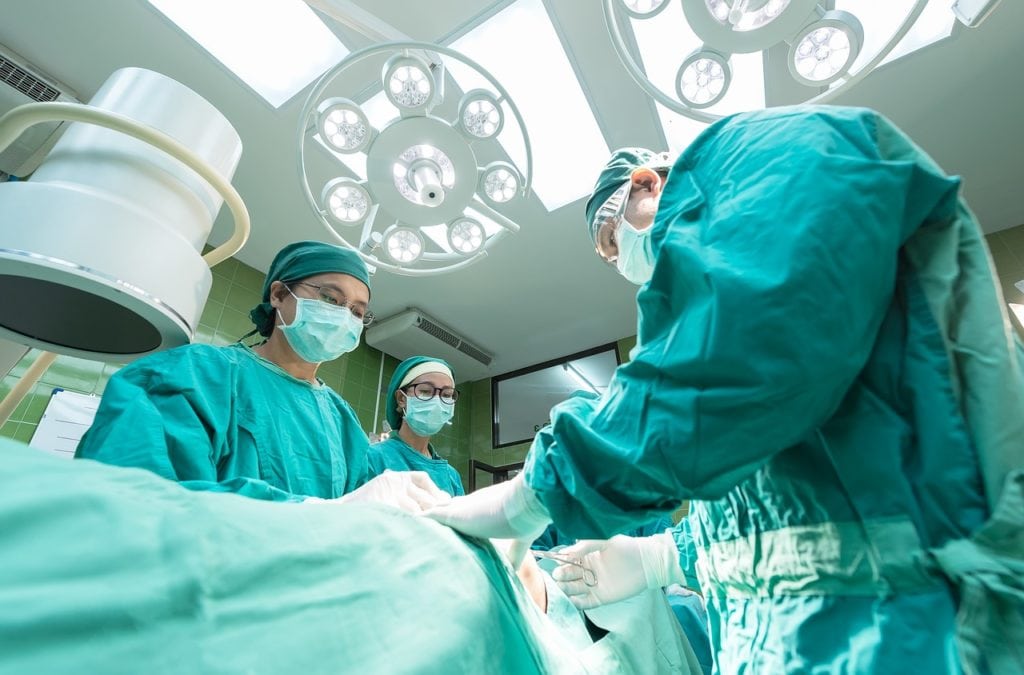 A Med Surg Nurse
Med Surge nursing, or Medical-Surgical nursing, is a specialization for nurses caring for patients before and after operations. A nursing career opens doors of opportunity to work in unique and challenging fields. By working in a specialized field, nurses have an opportunity to learn new skills and help patients in a variety of settings.
---
What is Med Surg Nursing?
Med Surg nursing is a specialized area of nursing. The nurse works with doctors in hospitals or surgical facilities to provide appropriate patient care. The exact requirements of the job depend on the facility and the type of surgical procedures performed in the facility. Generally, a Med Surg nurse helps with pre-operation and post-operation patient care.
Med surg (medical-surgical) is the largest nursing specialty and a fast-paced environment involving multiple patients with acute and chronic health issues. Experienced med surg nurses utilize their clinical knowledge to provide care coordination, wound care, feeding tubes, and other treatments to improve patient outcomes.
They also work with other healthcare professionals, such as occupational therapists and other nurses, to provide the best possible care for their patients. New nurses entering the med surg field typically receive clinical rotations during nursing school. They are expected to pass the certification exam from accreditation boards such as the American Nurses Credentialing Center or RN BC.
---
What Types of Conditions Does a Med Surg Nurse Treat?
A medical-surgical nurse treats many conditions, including acute and chronic illnesses, post-operative care, trauma, infectious diseases, and various medical conditions, such as heart disease, diabetes, hypertension, and cancer. They provide care and education to patients, families, and other healthcare team members. They may also provide support to patients and families during end-of-life care.
Experienced med surg nurses may also pursue specialty nursing certifications in areas such as chronic obstructive pulmonary disease (COPD), knee replacements, and hip and knee replacements. The average salary for a med surg nurse is typically higher than other nursing jobs and they are often employed in acute care hospitals, healthcare facilities, and nursing homes.
Med surg nurses are responsible for educating patients, administering blood tests, monitoring patients for orthopedic complications, providing transition management, and supporting patients suffering from congestive heart failure. They must also work with medical equipment and perform surgical operations, such as knee replacements, to improve patient outcomes.
---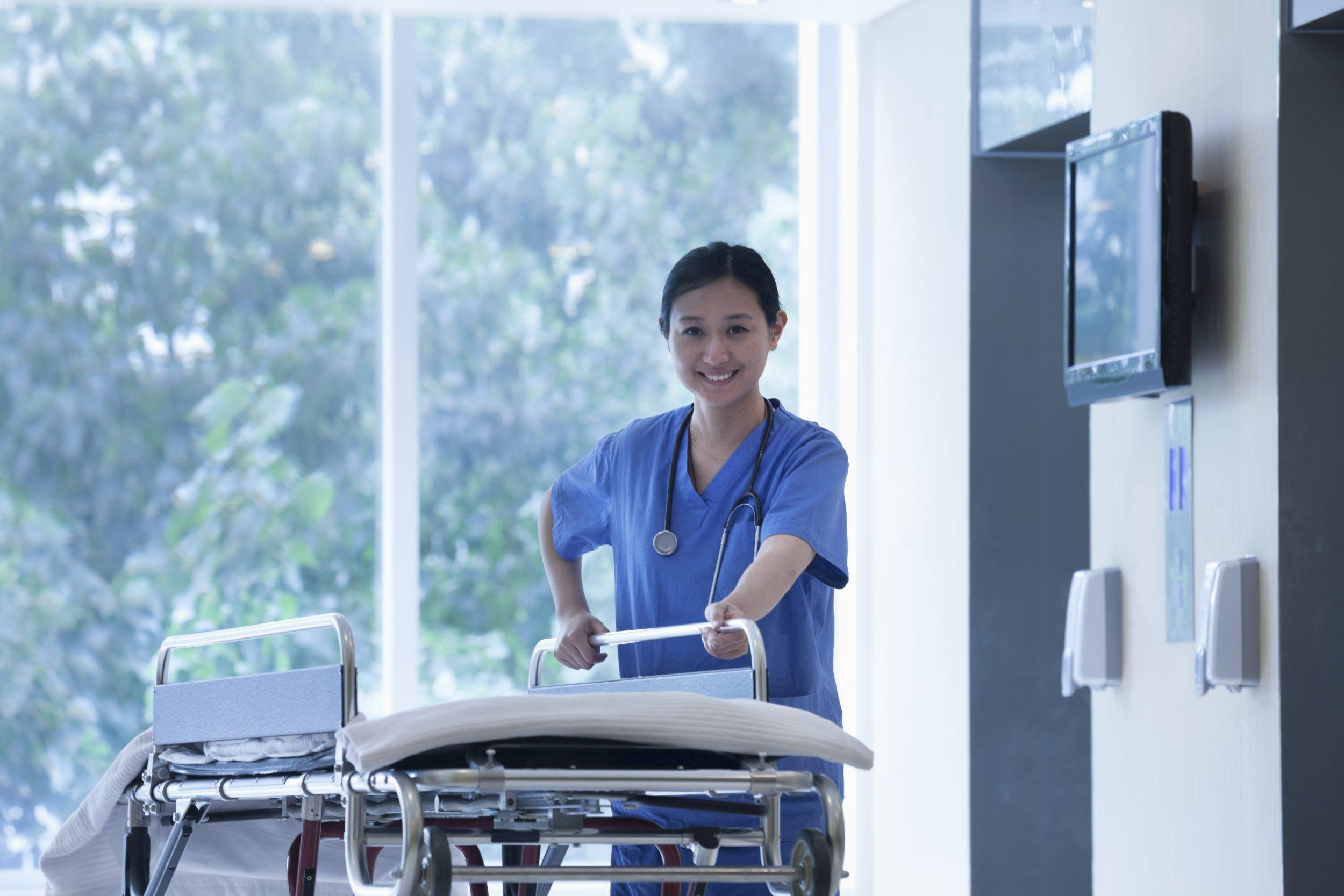 ---
How Do You Become a Med Surg Nurse?
To become a med surg nurse, you must first obtain a nursing degree from an accredited nursing program. You can pursue either a Bachelor of Science in Nursing (BSN) or an Associate Degree in Nursing (ADN). Once you have completed your degree, you must take and pass the National Council Licensure Examination (NCLEX-RN).
After passing the NCLEX-RN, you will need to obtain a nursing license in the state where you plan to practice. Once you have obtained a nursing license, you can seek medical-surgical nursing positions at a med surg unit. Some employers may require additional certifications or skills training before hiring.
---
Certification Requirements for the Career
Med Surg nursing certification requirements depend on the medical facility or hospital. In general, students must obtain a Certified Medical Surgical Registered Nurse, or CMSRN, certification from the Academy of Medical-Surgical Nurses for their career path. This medical surgical nursing certification differs from the traditional registered nurse certification because it specializes in medical surgical nursing.
The qualification for a Med Surg nurse to earn a certification include a nursing degree and passing the Certified Medical Surgical Registered Nurse CMSRN exam. After passing the exam and receiving certification, a nurse is ready to start working in medical surgical career.
---
Education Standards for Med Surg Nurses
Although certification focuses on passing an exam, a medical-surgical nursing job description usually sets a standard for education. Therefore, a nurse must obtain an appropriate education to qualify for the certification examination.
Exact education standards for a Med Surg nurse depend on the facility or hospital. In most cases, nurses must obtain a two to four-year degree in nursing and pass appropriate examinations to start a nursing career. A Med Surg nursing career may require additional courses during nursing education. In addition, some facilities may require specialized education or a higher level of education to start working as a Med Surg nurse.
Students can take specialized courses as part of their education. Although standards in education depend on the facility or hospital, many will require a bachelor's degree in nursing and appropriate certification before hiring a medical surg nurse.
---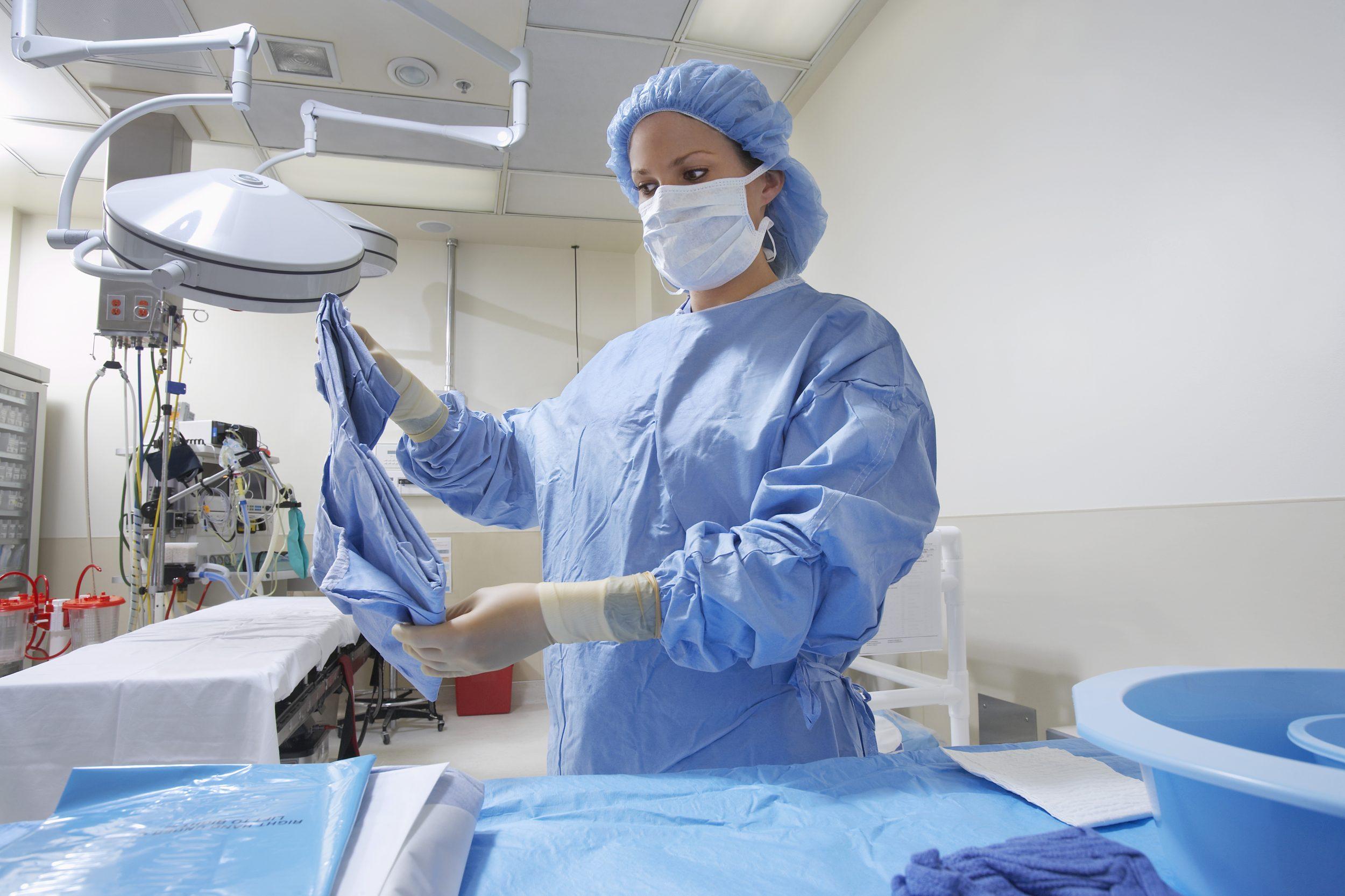 ---
Typical Work Day for Med Surge Nurses
Med surg nursing is hard work but is one of the largest and most rewarding nursing specialties. In this field, nurses provide direct care to patients in acute care hospitals, nursing homes, and other medical settings. Med Surg nurses must be knowledgeable and skilled in assessing patients' needs and progress, administering medication, managing chronic conditions like COPD, providing wound care and feeding tube management, performing lab work and vital signs, and coordinating care with other healthcare professionals.
The typical workday for a med surg nurse focuses on the needs of the patients. In a med surg nursing job description, you may notice that you will need to focus on checking the health of your patients. So, after going into the medical facility and talking to the nurses on the previous shift, you can expect to spend time checking in on your patients.
According to the University of Buffalo School of Nursing, you can expect to check on your patients and their vitals before you move on to any paperwork. A typical workday for a Med Surg nurse also focuses on pre-operation and post-operation care. In addition, these nurses prepare patients for surgical procedures, talk to family members and help with recovery after a procedure.
---
Where do Med Surg Nurses work?
Starting a career in nursing does not always mean taking on a traditional career path. Nurses can also focus on an area of specialization to support doctors in a high-stress environment. Med Surg Nurses typically work in various healthcare settings, including inpatient clinics, hospitals, outpatient surgical centers, long-term care facilities, outpatient clinics, and doctor's offices.
Many med surg nurses work in acute care hospitals, and as a med surg RN, they provide care for patients throughout the hospital. Med surg is a specialty in which RNs provide comprehensive care for patients and their families.
Med surg (medical-surgical) is a hospital or healthcare facility unit that provides care for a wide range of medical conditions. It is the largest unit in most hospitals and typically includes patients with various acute and chronic illnesses. Med surg nursing is a hard specialty, requiring experienced nurses and specialty nursing certifications such as the CMSRN (Certified Medical-Surgical Registered Nurse).
---
What is a Med Surg Nurse Salary?
The salary for a medical-surgical nurse varies based on experience, location, and other factors. According to PayScale.com, the median salary for a medical-surgical nurse in the United States is $63,839 per year. Med Surg nursing positions in hospitals tend to pay more than private practice.
---
What is the Career Outlook for Medical Surgical Nursing?
The career outlook for medical-surgical nursing is very positive. The US Bureau of Labor Statistics projects that the demand for medical-surgical nurses will grow faster than the average for all occupations from 2021 to 2031. This growth is due to an aging population, advances in medical technology, and an increased focus on preventive care. Medical-surgical nurses are also in demand in home health care, nursing homes, and outpatient settings.
---
Related: