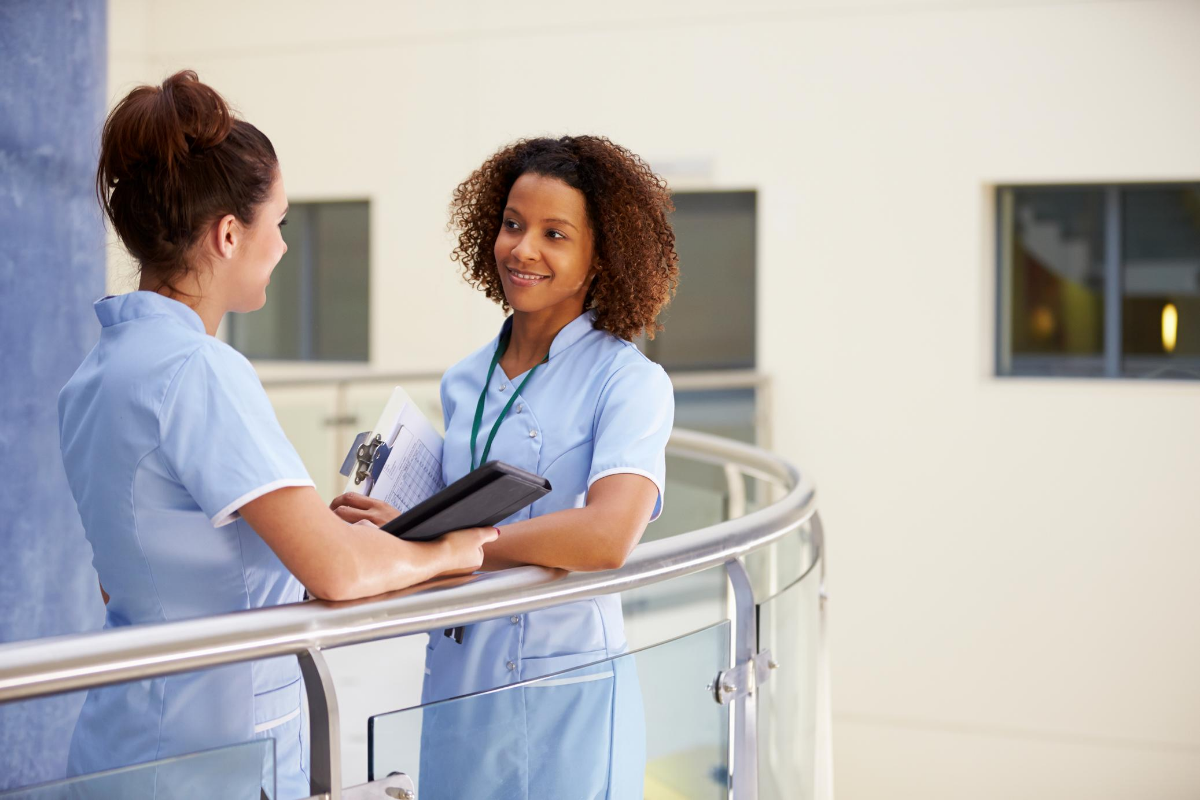 Infection Control Nurse Jobs
Infection Control Nurse jobs are for nurses specially trained to help control the spread of infection and other diseases. We all know more about viruses and infection today than we did not long ago, and likely more than we want. However, the recent need for these nurses is a testament to why the infection control nurse is one of the most important people in a hospital, nursing home, or other medical facilities. One of the most important jobs in nursing, let's explore the Infection Control Nurse.
---
What Does an Infection Control Nurse Do?
An Infection Control Nurse controls the spread of infection and other diseases. They can assess situations and take the steps to isolate patients who show signs of having a communicable or infectious disease. The nurse has the tools and knowledge to clean, disinfect, and sanitize the environment and eliminate other microbes before they spread and infect others. Infectious diseases can spread rather quickly simply by touching surfaces, shaking hands, or being in close proximity to others who are noticeably showing signs of being sick.
Infection Control Nurses know how to isolate both individuals and objects exposed to bacteria or viruses that can lead to an outbreak. Infection Control Nurses also educate the community on the spread of bacteria, viruses, and other germs. They will also offer several tips and techniques that individuals can use to protect themselves and reduce their risk of exposure. Educating the public is one of the best ways to minimize the spread of dangerous diseases.
---
How Much Does an Infection Control Nurse Make in a Year?
An infection control nurse can expect to receive a salary that falls somewhere in the range of $75,000 to $95,000 per year. There are several factors that determine the amount of pay offered to an infection control nurse as a new hire. Two factors many people don't consider are the state in which the nurse lives and the type of company that is hiring. On average, most RN's who work as infection control nurses can expect to receive close to $85,000 per year.
Other factors that affect earning power are education and years of experience. Having a Bachelor's degree or higher is most beneficial. It also helps to add certifications as well. Certifications are shorter classes that will often fulfill the continuing education requirements to maintain a graduate's nursing license. In addition, years of experience make getting a new position easier since you have a background in the industry. While education is good, experience adds a deeper layer of understanding when it comes to fighting infectious diseases.
---
Where Can an Infection Control Nurse Find Work?
Infection control nurses work primarily in healthcare facilities where infectious diseases are treated. Nurses that are well-versed in the protocols of handling infectious waste are also employed in laboratories and research facilities. These centers specialize in the creation and formulation of medications. Health and medical facilities like nursing homes and hospitals are other places these nurses work. Nurses who are well-versed in the protocols and guidelines for infectious disease control are always in demand.
Infection control nurses can also become educators. They can offer assistance to organizations by training their staff in the appropriate protocols. They can instruct on how to handle infectious waste and also how to reduce their risk of exposure in the first place. With the additional training and certifications that infection control nurses have, they are excellent choices for organizations that work in disaster relief efforts. Infection control nurses can teach first responders and disaster relief teams. They instruct on the appropriate way to handle both clean and contaminated materials so that all safety protocols are adhered to.
---
What Type of Education Does an Infection Control Nurse Need?
A nursing degree is the first step in becoming an infection control nurse. While in nursing school, it is important to enroll in classes that deal with biologics and infectious diseases. Once a nurse has passed the state licensing board exam, they will have to fulfill continuing education requirements each year to keep their license in good standing. Enrolling in certification programs offers nurses an ideal way to stay up to date on new trends while fulfilling their CE requirements. There are several types of certifications that will work well for this type of position.
Another form of education is on-the-job training or internships. This type of education offers invaluable experience. Internships give a student the skills they need to interact and work with others in the profession. With more experience, an infection control nurse can apply for higher-paying jobs with more responsibilities. These positions are for nurses who have earned the respect of their peers. Most have proven themselves to be capable of handling highly sensitive situations. Also, the candidates for these types of positions should have good organizational and managerial skills.
---
Related: