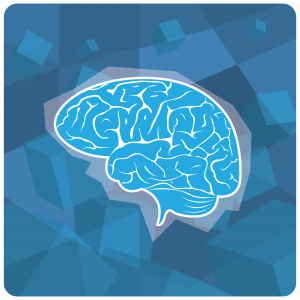 Neuroscience Nurse
Neuroscience Nursing Certification is a specialization for nurses who care for patients with either a neurological illness or head and spine injury. The field of neuroscience is considered one of the most specialized aspects of the medical arena. If you are considering a nursing career as a certified neuroscience registered nurse, then keep reading to find out more.
---
What Is a Neuroscience Nurse?
The field of neuroscience primarily focuses on the human body's nervous system. This system includes the spinal cord, the human brain, and also miles of networks of nerve fibers. Furthermore, the human body's nervous system is one of the most complex systems in the human body. It plays a critical part in every bodily function through its network of neurons, nerve cells, and also fibers. Typically, a nervous system injury can have devastating consequences that leave patients without the ability to talk, walk, have full paralysis, or even close to death.
---
What Does a Neuroscience Nurse Do?
A neuroscience nurse helps patients who are suffering from an illness or an injury involving the head and also the spine. Neurological diseases include epilepsy, multiple sclerosis, Parkinson's Disease, meningitis, and also encephalitis. Other neurological issues can occur from an individual who has had a stroke or also from a congenital disability.
Neuroscience is considered one of the most challenging medical specialties. These nursing professionals are trained to work with the complex nervous system using sophisticated, cutting-edge technology in their professional treatment of patients. Neuroscience nursing professionals often participate in diagnostic testing like MRIs or CT scans and are often trained to read and interpret the results of these tests.
Patients with neurological issues can be somewhat challenging. Due to the nature of the condition, many have behaviors that are unpredictable and erratic. For this reason, neuroscience nurse jobs require nursing professionals to have exceptional communication skills and patience. A certified neuroscience nurse generally works with other neuroscience specialists in rehabilitation centers, home care facilities, brain injury units in hospitals, and also in operating rooms.
---
How to Become a Certified Neuroscience Nurse
The first step in obtaining a neuroscience nurse certification is to earn a Registered Nurse (RN) license. This is achieved by enrolling in a nursing diploma program or academic nursing degree program that leads to a Bachelor of Science (BS) in Nursing degree (BSN). To become an RN, a nursing candidate must pass the NCLEX-RN exam, also known as the National Council Licensure Examination for Registered Nurses. The next step in obtaining a neuroscience certification for nurses would be to become eligible to take the certification exam offered by the American Association of Neuroscience Nurses (ANNN).
---
American Association of Neuroscience Nurses
Is there a neuroscience nursing certification that can help improve your chances of landing the right job? The American Association of Neuroscience Nursing is the leading authority in the field of neuroscience nursing and also in the neuroscience certification for nurses. However, to be eligible to sit for the Certified Neuroscience Registered Nurse examination, one must meet the requirements.
Have two years of full-time RN experience working indirectly or directly with patients in a medical neuroscience setting. This experience must have occurred with the previous five years.
Examples of direct experience include working with patients.
Examples of indirect experience include working as a consultant, supervisor, and also a neuroscience researcher.
---
Neuroscience Nursing Salary Information
The Occupational Outlook Handbook from the Bureau of Labor Statistics (BLS) includes neuroscience nurse salaries in several categories. First, the BLS's Medical Scientist category includes neuroscience nursing jobs. The average annual salary is $91,510, or $43.99 per hour.
The BLS information on Registered Nurses reports an annual salary of $75,300 which translates to $36.22 per hour. This category is an accurate indicator of the amount one can expect for a neuroscience nursing salary. In addition, many neuroscience nurses choose to become Nurse Practitioners. According to the BLS, Nurse Practitioners have a median salary of $117,670 annually or $56.57 per hour.
---
Related: