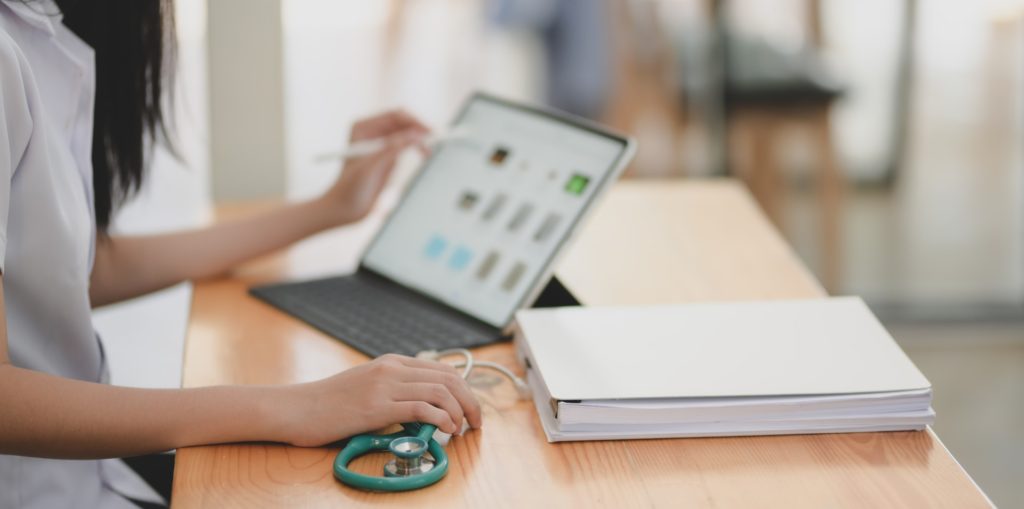 Nurse Researcher Job Description
A Nurse Researcher job description includes designing and conducting research studies on both behavioral and biological medical topics. If you love technology or yearn to run your studies, you may be a great candidate for a nurse research role. In addition, the nurse researcher role may include the duties listed below.
Research jobs in nursing include designing and conducting studies
Collecting and analyzing data for research jobs in nursing
Reporting findings for research Jobs nursing
Nurse researcher role writing grant applications
Educating peers in academic or clinical settings
Clinical research nurse jobs include writing articles for professional journals
A nurse researcher's job description might include research reports
A research nurse practitioner presents findings at conferences
Nurse researcher jobs include speaking at meetings and speaking engagements
There are several certification paths available for these unique specializations. Learn more below.
---
What Are Clinical Research Nurse Responsibilities?
Clinical research nurse jobs include a variety of tasks, depending on the project on which you work. Responsibilities for this role include a focus on taking care of research participants. In addition, clinical research nurse jobs support the implementation of studies. These nurses deliver care in a research facility, such as an NIH Clinical Center and also academic medical centers.
---
What Is the Salary Range for Research Jobs Nursing Professionals Take?
Using numerous job postings on Salary.com, the average nurse researcher's salary is around $87,000. However, the wide range of research nursing salaries is $56,000 to $109,000. The nurse researcher's salary for a specific job depends on the location, experience required, and also the responsibilities that go along with the job. However, a career in an academic or government setting offers the best research nursing salary. Meanwhile, the nurse researcher salary in healthcare agencies appeared to pay the lowest. If research nursing salary is a priority, ensure that you have all the necessary experience and credentials for the job you want.
---
What Are the Nurse Researcher Education Requirements?
This specialization requires an advanced informatics nursing degree. Further, higher-paying research nursing jobs often involve starting as an assistant or coordinator with a lower nursing research salary.
For those interested in this career path, the education requirements start with getting a Bachelor's in Nursing and then passing the NCLEX-RN test in the applicable state. Once a nurse has their RN license, they can go for an MS in Nursing that concentrates on research and writing. MSN-level courses for this track include statistics, evidence-based research practices, and also research methodology.
Here is an example of nurse researcher education requirements from a recent job posting:
MSN degree
RN licensure
Experience performing clinical research such as research protocol and the presentation of findings
Experience collecting and analyzing data
Strong written skills
Interpersonal skills for patient interaction
Grant writing experience preferred
Nurse researcher schooling can help applicants apply for positions with a competitive nurse researcher salary.
---
What Is a Clinical Research Nurse Certification?
The Association of Clinical Research Professionals offers several certifications in both clinical and non-clinical roles. The ACRP certifications are listed below.
Clinical Research Associate or CRA who passes the ACRP CRA Certification exam.
ACRP Medical Device Professional Subspecialty
Clinical Research Coordinator or CRC who has passes the ACRP CRC Certification exam.
ACRP Project Manager Subspecialty
Principal Investigator or CPI who passes the ACRP PI Certification exam.
ACRP Certified Professional credential demonstrates mastery of the nurse researcher role and ability to conduct ethical, moral research.
Nurse researcher schooling may include taking either in-person or online courses to study for and pass the challenging exams. Getting new certifications often boosts your research nursing salary. Nursing research salary depends on the role you take up. Therefore, you need the right certification for a shot at the job.
---
What Is a Research Nurse Practitioner?
According to the American Association of Nurse Practitioners, NPs can research by designing their own studies. In addition, the AANPNR provides a platform for NPs to network with other researchers. Nurse researcher jobs that require an NP designation are also probably on the north end of the pay scale. However, nurse researcher job descriptions typically lead to established studies beyond planning. Therefore, it may make sense for research nurse practitioners to conduct their own studies rather than stick to existing research nursing job opportunities.
Although the Bureau of Labor Statistics projects high job security for RNs, it doesn't break down the outcomes by specialty. Nurse researcher jobs are highly specialized, so reply carefully to the specific needs of a nurse researcher job description. With the right preparation, you can win funding for your own project's research so that you won't be dependent on research nursing jobs.
---
Related: