What Is Self-Care?
The phrase self-care is starting to enter the nursing lexicon as a way of saying it's time to engage in an activity that provides much-needed relief. Just what is it and why is self-care important for nurses? Self-care for nurses involves finding ways to relieve stress when an opportunity arises. It can include mental healthcare in the form of therapy. It also provides for the use of apps for mindfulness and meditation. Or can simply be saying you're done for the day and ignoring anything work-related after the shift has ended.
---
Why Is It Important For Nurses To Participate In Self-Care?
There's no sugar-coating the fact that nursing is a demanding profession. People enter into the field because they have a calling to help others. However, the constant draw on a nurse's skills, abilities, and training can eventually lead to mental and physical Burnout. Often, nurses feel that they can't step back from their workload because of various pressures. Nurses need to take care of themselves so they don't Burnout.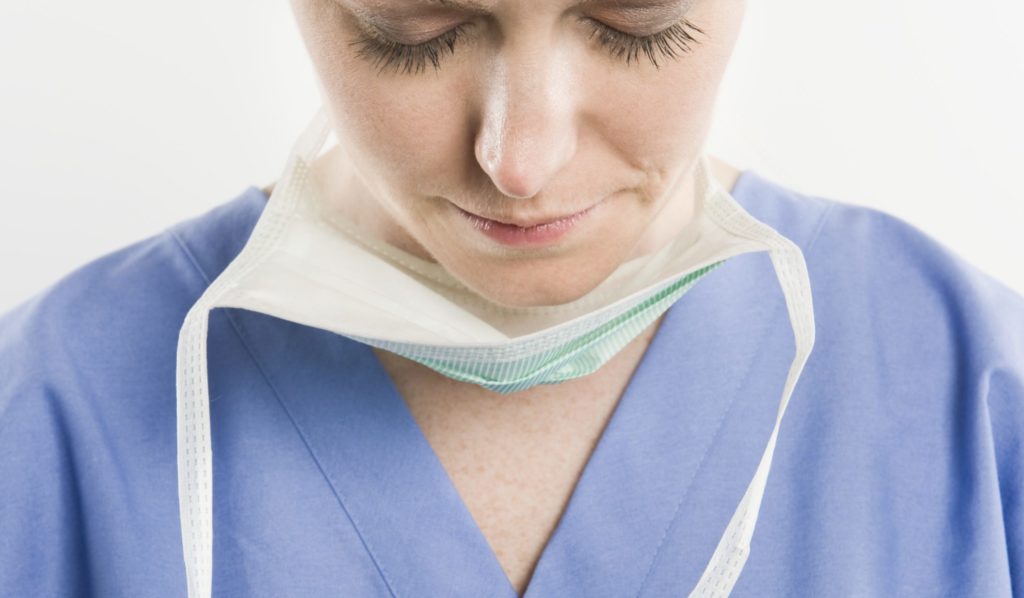 ---
What Are Signs Of Nurse Burnout?
Burnout goes beyond feeling tired or experiencing a bad day at work. It is emotional, mental, and physical exhaustion caused by excessive and prolonged stress. Burnout impacts a nurse's personal life, the patients they care for, and the organizations where they work. The World Health Organization has given Burnout as an official medical diagnosis. Here are the symptoms of Nurse Burnout.
| | | |
| --- | --- | --- |
| Physical Signs: | Emotional Signs: | Behavioral Signs: |
| Exhaustion | Feelings of helplessness | Withdrawn from others |
| Anxiety | A sense of self-doubt | Wanting to be alone |
| Frequent illness | Detachment | Poor judgment |
| Change in appetite | Lack of motivation | Skipping work |
| Changes in sleep habits | Decreased career satisfaction | Substance abuse |
---
What are the 6 Areas of Self-Care?
Self-care is engaging in activities to maintain an optimal level of overall health. There are six types of self-care: mental, physical, emotional, spiritual, social, and practical.
1. Mental Self-Care
Mental Self-Care includes activities that stimulate your mind and intellect. Reading a book, playing a game, or doing a crossword puzzle are examples of mental-self care.
2. Physical Self-Care
Physical Self-Care includes activities like taking walks, staying hydrated, and getting enough sleep. These activities are to maintain your physical health and well-being. For nurses, listening to their bodies is key to making it through each shift. Exercise regularly, even if it is a small event. Eat meals when hungry, or there's an opportunity. Carry snacks that are quick to eat. Sit down when you're on your feet for too long. Or get up if you're sitting for too long. Nurses often neglect their own medical needs while taking care of others. Focus on healthy eating, eating foods that deliver energy without the calories, keeping an eye on weight, and engaging in preventative care with a primary care physician.
3. Emotional Self-Care
Emotional Self-Care activities help nurses process, connect, and reflect on a full range of emotions. Express the pent-up frustrations and good times to someone willing to listen. Venting frustration can help to prevent thoughts from cycling out of control. Engage in positive actions such as smiling, complimenting, praising yourself, and find an opportunity to laugh. Self-soothing activities like creating art, journaling, or playing music are also emotional self-care.
4. Spiritual Self-Care
Spiritual Self-Care involves nurturing your spirit. Spirituality can be religious or non-religious. Taking time to meditate, worship, be in nature, or practice mindfulness are all spiritual-self care activities. Nurses may also find fulfillment by taking time to gain insight into the religions of patients and coworkers. This gesture may help them to find a fuller understanding of their beliefs.
Social Self-Care activities nurture relationships with people in your life. Connecting with other people, whether at work or home, helps a nurse not feel isolated. Make casual conversation with coworkers, find activities to do with each other, and change up the home life routines to keep things fresh.
6. Practical Self-Care
Practical Self-Care involves tasks you complete that fulfill core aspects of your life. Organizing your life will help prevent future stressful situations. Taking care of your home and things is essential for minimizing stress. Maintaining a clean and safe living environment makes life less stressful overall. Decluttering your home or work environment, monitoring your technology time, and cleaning up after meals are practical self-care activities.
---
What Are 5 Apps for Nurse Self-Care?
Nurses need to take care of themselves, so they can continue taking care of others. Here are 6 of the best self-care apps for nurses to help you manage stress and live your best life.
It offers trainers and training routines paired with personal music choices and helps track personal goals.
2. Headspace
Offers assisted and guided meditation exercises for stress, mindfulness, sleeping, and anxiety reduction.
3. Talkspace
Talkspace is a mental health app that offers access to a variety of mental healthcare providers.
4. Shine
Provides daily meditations and reminders to engage in mindfulness tailored to meet the user's needs.
5. Sanvello
Sanvello is an app that helps you deal with anxiety and stress through therapy, coaching, meditations, mood tracking, and more.
6. Reflectly
Reflectly is a journaling app. Nurses can easily keep track of what is happening in their lives by writing on their smartphones.
---
Why Is Self-Care Neglected?
The field of nursing is populated by individuals who put the care of others before themselves. There's no shame in doing so, but the importance of nurse self-care is often overlooked. Nurses tell themselves they are doing fine when they're not. It's easy to get wrapped up in the moment and devote every last measure of energy towards the care of others, but not of self. Nurses are frequently too skilled at maintaining external composure and won't give off signals that they need a break. They also push themselves to use every last ounce of energy for their work but won't save any for themselves.
---
What Are Some Strategies To Promote Self-Care?
Self-care strategies for nurses can include mindfulness, meditation, and tracking one's body signals. Recognizing when the body and mind are signaling it's time for a break is a simple strategy for nurses. Asking for help from coworkers when needed is another easy strategy. Knowing when it's time for a break or to walk away for a moment is an important skill. Nurses should also be aware of when they may need to change jobs and find a better place to work. Last but not least, a self-care strategy that all nurses can employ is to leave work at work and spend more time on their personal lives.
If you think you are experiencing Nurse Burnout, take a look at the resources the American Nurses Association (ANA) has put together to help nurses. Healthy Nurse Healthy Nation is a free initiative to help improve the overall health of the nurses in America.
---
Related: