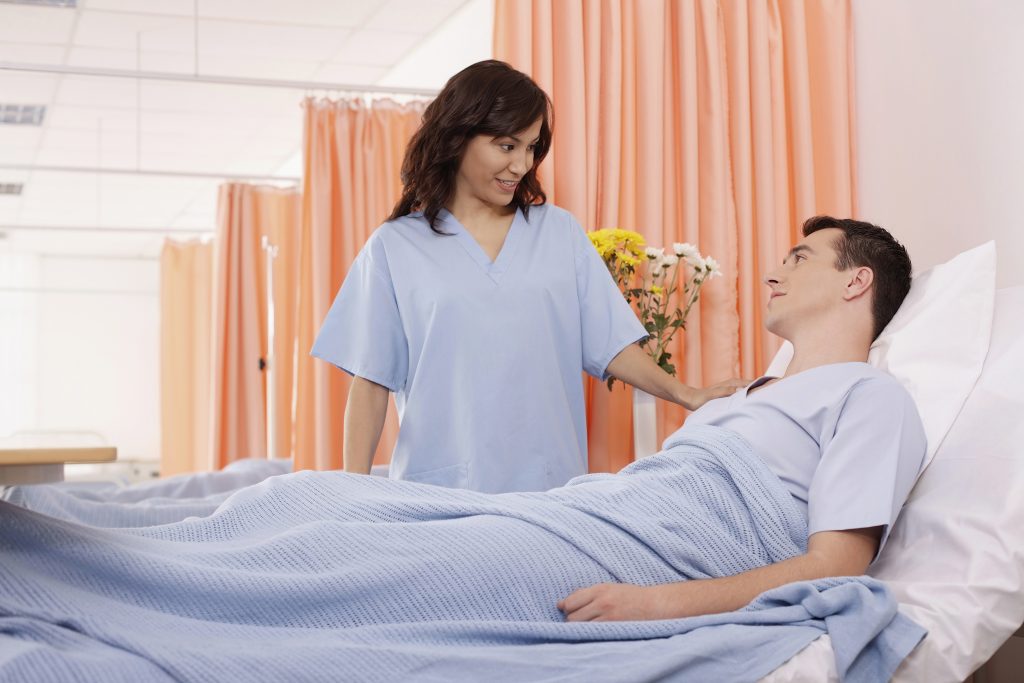 Wound Care Nurse Job Description
A Wound Care Nurse job description requires an RN with specialized nursing training for the prevention and the treatment of wounds. If you have been considering a specialized nursing career in wound care, it is important to recognize just how important it is to research the job and education requirements before making a final decision regarding which nursing academic program or nursing school you intend to attend.
---
Questions
As you begin your research regarding nursing program options, it is also vital to ascertain the answers to important questions like the ones below.
What is a wound care nurse and what are their primary responsibilities?
How to become a wound care nurse through traditional nursing programs?
What is wound care nursing, and how does it differ from traditional nursing?
How to become a wound care nurse that specializes in elder care?
How can I learn how to become a certified wound care nurse?
---
Wound Care Job Requirements
The job description for a wound care nurse would require that the job applicant be a Registered Nurse who has received specialized nursing training. These nurses know the various medical protocols and also techniques that are used in the prevention and treatment of wounds. When considering the several ways to learn how to become a certified wound care nurse, it is important to recognize that the wound care nursing specialization requires a serious time and educational commitment.
Certification in wound care nurse specialist that is awarded would require a nurse professional to receive training in the following areas below.
The evaluation of the skin to both identify and prevent pressure sores.
Clean and also bandage wounds.
The application of medicine to wounds, be it a pressure sore, injury, or also surgical incision.
Works as a part of a medical care team to aid in the different treatments of wounds, surgery, antibiotics, and also hyperbaric oxygen therapy.
Educating patients and home care providers in the proper care of existing wounds, injury, and infection prevention – especially for those patients who only have limited mobility.
A Certification in wound care nurse is a medical professional who is professionally trained to prevent, manage and treat skin conditions and infections.
---
Wound Care RN Certification and Education
For those students and working learners who are interested in learning how to become a certified wound care nurse, there are a few steps. First, you must earn a four-year bachelor's degree in nursing. Additionally, you must pass the RN licensing test and fulfill any other state requirements to obtain a Registered Nurse (RN) License.
In addition to traditional nursing education, those nursing students vying to earn the wound care certification have other requirements. These nurses must also pass specialized coursework in the varying aspects of the specialty medical field known as wound care. Furthermore, a wound care RN certification is a also credential that reveals the specialized training a nurse may have for future employers.
Many nursing students choose to obtain their wound care RN certification by completing a six-year degree program, which 1) meets the requirements for wound care certification, as well as bestows a double degree – a BS/MS wound care certification for nurses program.
---
Organizations with Certifications
There are a variety of oversight agencies organizations that provide wound care nurse certifications.
The WOCCNCB – the Wound Ostomy & Continence Nursing Certification Board, awards four relevant certifications –
The Wound Treatment Associate.
Advanced Practice.
Wound, Ostomy, Continence.
Foot Care.
The ABWM – the American Board of Wound Management awards these wound care RN certification options –
The Certified Wound Specialist (CWS).
Certified Wound Care Associate (CWCA).
CWSP – The Certified Wound Specialist Physician.
The ABWH – the American Board of Wound Healing awards these wound care RN certification options –
Certified Hyperbaric Wound Specialist (CHWS).
The Certified Skin & Wound Specialist (CSWS).
Physician Certification in Wound Care (PCWC)
---
How Much do Wound Care Nurses Make?
One of the most commonplace inquiries asked by nursing students interested in a wound care specialty relates to salary. How much do wound care nurses make each year, or by the hour? According to Payscale.com, the average wound care nurse's salary is $74,608.00 per year.
Similarly, Glassdoor.com provides employment data that reflects these salaries. The average wound care nurse's annual salary is $69,590. In addition, the salary range for wound care nurses is $53,000 a year on the low end of the salary range. Moreover, it can be as much as $100,000 per year at the upper end of the salary range.
---
Related: