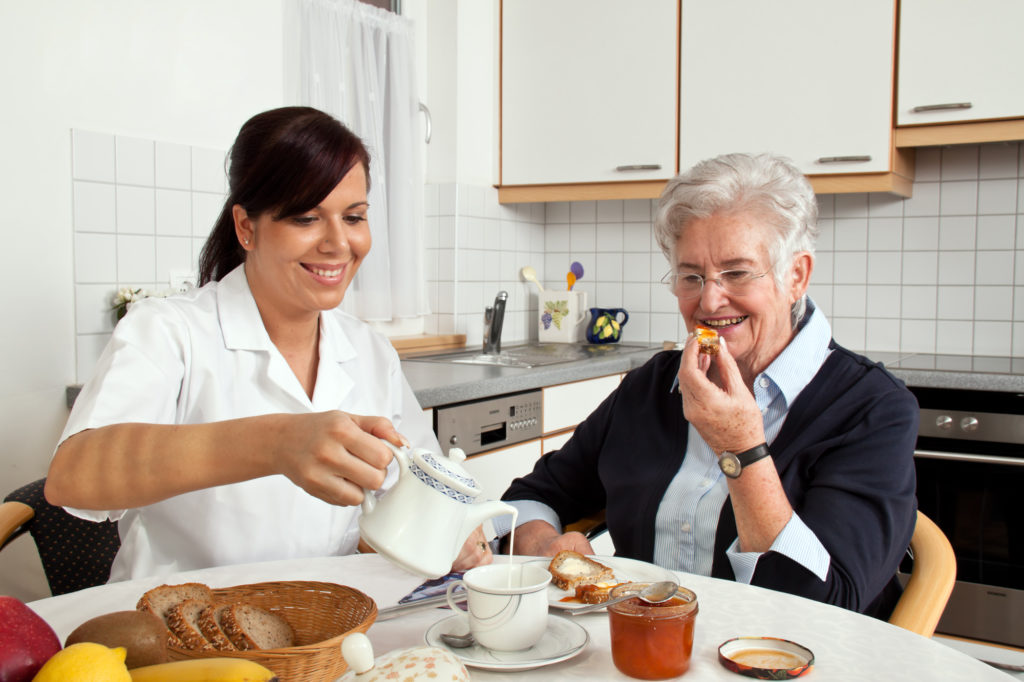 Home Health Nurse Job Description
What is the role of a home health nurse? This is a specialty role for registered nurses, licensed vocational nurses and nurse assistants. The duties of a home health nurse varies based on their credentials. Home healthcare nurse responsibilities include assessing patient needs; developing a plan of care; evaluate patient progress; collaboration with the physician, patient, family and other staff; monitoring progress of healing; case management and directing nursing care. You will find home nurses working in patients' homes. They may work with an agency who operates as the liaison between the facility and the patient.
---
What does a home nurse do?
As licensed vocational nurses are also home health care nurses, the role of the home nurse is a little bit different. In order to know how to be a good nurse, they must know what they can and cannot do. In this instance, the role of the home nurse is to collect data and present the findings to the RN. They are also responsible for specific tasks of the patient's nursing care. This include wound care anddressing changes; taking vital signs; medication administration which includes intravenous infusions; assisting with ADLs and mobility.
Home nurse duties vary. The varying degrees and roles of home health caregivers also includes nursing assistants. They are responsible for task-based nursing care and to report any concerns or findings they have found to the registered nurse in charge. This includes taking vital signs, assisting with mobility and assisting with ADLs.
All of these are part of answering the question of what does a home health care nurse do? It is important to note this role works closely with patients, which includes bathing and feeding; massage; mediation and wound treatment. They work very long hours. While there are some home health care nurses who work the day shift, there are many that work overnight to ensure the patient does not have any problems. There are some home healthcare nurses who live with their patients until they no longer need the assistance of a nurse.
Their role is driven by patient need. There are some who create meal plans or teach family members and caregivers how to use medical equipment and care for the patient. The overall goal is to ensure the safety of the patient at all times.
---
How to become a home care nurse?
Home health nurse qualifications vary as there are different specifications on how to be a home nurse. First there is the education component. A home health care nurse must have at least an associate degree in nursing (ADN) and go through an accredited RN training program. While some only require two years to complete, in order to move up in position, a four -year degree is needed.
Coursework on how to become a home nurse includes curriculum focused on general education and nursing skills. Clinical training, along with research, management and leadership training are all part of the program to assist in providing the best options in this career. In order to work as a nurse, the candidate must pass an exam, background check, fingerprints and payment of a licensing fee. This exam is the National Council Licensure Examination (NCLEX-RN). All of the questions on the exam are multiple-choice, multiple-response and fill-in-the-blank. They cover health promotion and maintenance, psychosocial integrity, care environment and physiological integrity.
---
Benefits of being a home nurse
There are many benefits of being a home health nurse. A home health nurse has a personalized and flexible schedule. They get to choose when they work. When working at a hospital, they are obligated to work 12-hour shifts. This is not the case when having their own schedule preferences. Many people wonder does home health nursing pay well? Home health pay vs hospital pay is very competitive, especially as the demand grows. Average pay for home health is between $38,022 to over $70,000 per year according to PayScale. This is on par with a traditional RN salary without having to work in that type of environment.
There are some agencies that also utilize the home health nurse pay per visit option. This can quickly increase a home health nurse's pay. Considering the other benefits of workplace independence, a lowered stress environment and the ability to develop meaningful relationships with the clients makes this career choice worth the pay for home health nurses.
---
Related: