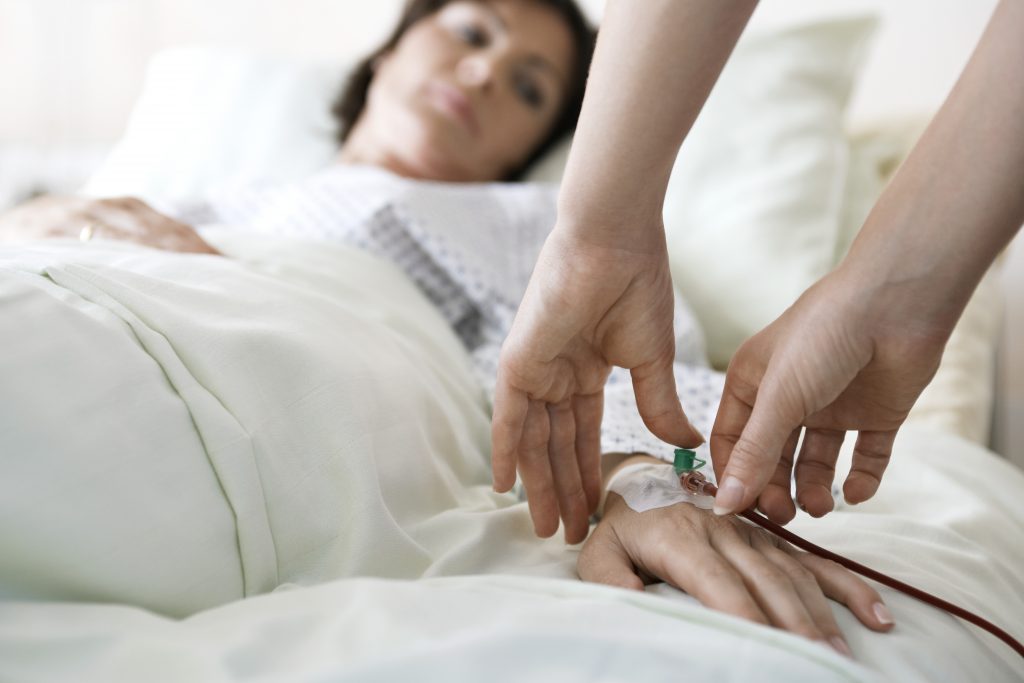 Infusion Nurse Job Description
Infusion Nursing is a specialty area of nursing for individuals who administer fluids and medications through a vein port or central line. Those who want to become a nurse must understand that there are different areas of nursing to specialize in, some in especially high demand. One example of a crucially important specialization is infusion nursing. So what is infusion nursing? And what does an infusion nurse do?
---
What Is an Infusion Nurse?
If a person is searching for "what is infusion nurse," it's a specialty of nursing for individuals who administer fluids and medications through a venous access port, central line, or intravenous (IV) line. Although all registered nurses can administer IVs, these individuals gain special skills like how to administer them in patients who have a port. When answering "what is infusion nurse," these are the individuals who truly understand that everyone's veins are different, and many patients require special techniques. When a person questions what does an infusion nurse do, a person should know that these individuals are often the ones who train nurses on how to administer IV medications and hydration intravenously.
---
Where Do Infusion Nurses Work?
To understand what is infusion nursing, it's important to know where this type of nurse works. First and foremost, this nurse may act as either a bedside nurse or a resource nurse. Commonly, a person can find an infusion nurse in a hospital, but they also work in infusion centers, oncology clinics, primary healthcare clinics, long-term care facilities, and nursing homes.
---
How to Become an Infusion Nurse?
Part of understanding what is infusion nursing is knowing how to become an infusion nurse. The process starts with completing a registered nursing program. A person can do this through an associate degree program in nursing, which takes two years to complete. During this time, a person has both coursework and clinicals. The clinical portion is when a person learns the skills necessary for nursing by watching others work as nurses and working with patients. After, a person must apply for licensure and take a national exam known as the NCLEX-RN.
After a person has his or her RN and is considering infusion nurse education, an individual will want to complete a bachelor of science in nursing. Next, a person needs to complete at least 1,600 hours of experience over two years. Finally, nurse infusion education may include a person applying for a Certified Registered Nurse Infusion (CRNI) program. However, this isn't a required part of infusion nurse education for all positions.
---
How to Complete a CRNI Program?
When deciding to become an infusion nurse, consider completing a CRNI program. This certification ensures a person can fulfill the infusion nurse job description. For instance, the certification demonstrates a person can fulfill aspects of the infusionist job description. These tasks include administering various types of intravenous medications through different routes.
The test consists of 120 questions and takes three hours to complete. The exam also covers the basics of intravenous administration. Additionally, the test covers access devices and also infusion therapies.
---
How Much Does an Infusion Nurse Make?
When a person questions what is an infusion nurse and questions is beneficial to become one, he or she may wonder what the average salary of one is. An average registered nurse earns an average of $75,330 per year, as noted by the Bureau of Labor Statistics (BLS). This rate is equivalent to $36.22 per hour. Because what does an infusion nurse do entails more specialized training, an infusion nurse earns a higher salary.
An infusion nurse job description may focus on patient care and administering intravenous medications. Sometimes, the infusionist job description includes training others to give intravenous drugs. With the specialization, a nurse can earn more money than a registered nurse without a specialty.
---
Related: