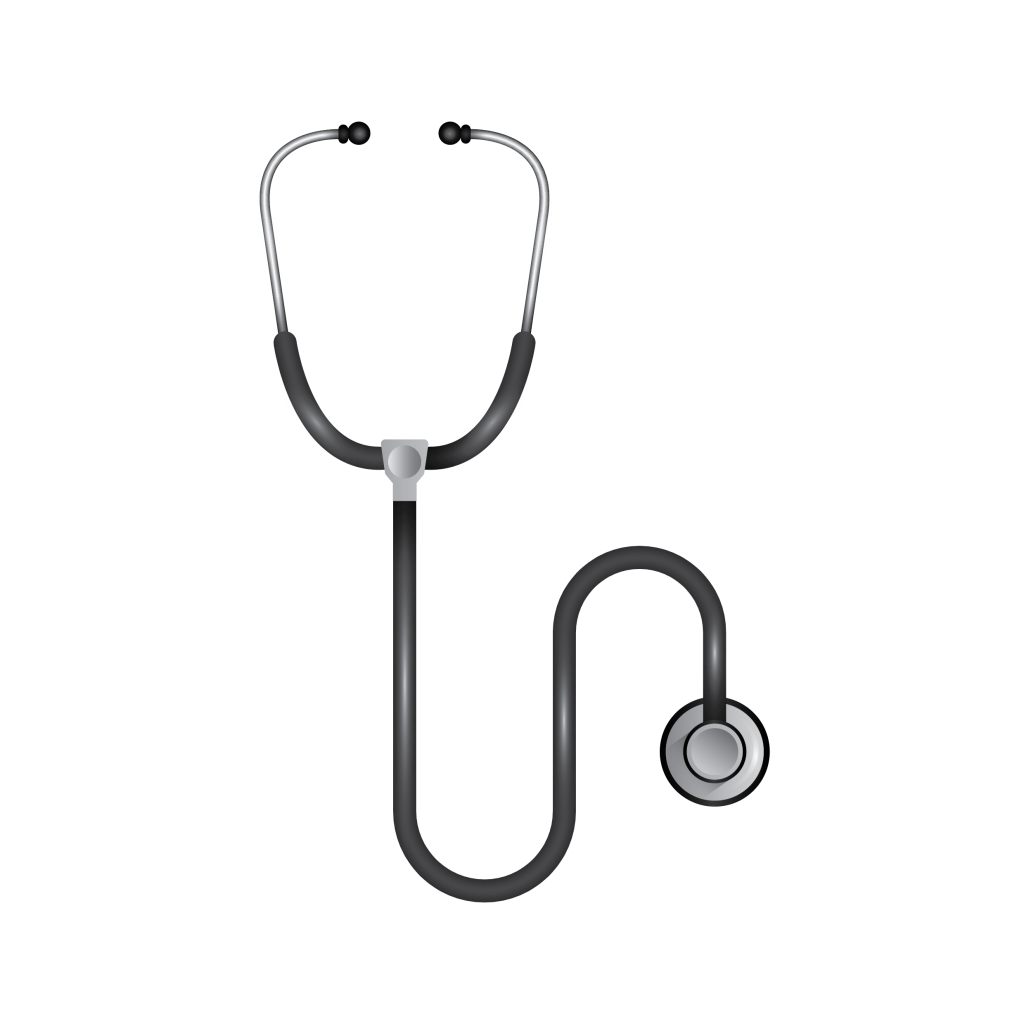 Kinds of Nursing Degrees
There are many kinds of nursing degrees ranging from a one-year diploma to a doctoral degree which equals 7 or 8 years of education. Various kinds of nursing degrees that those considering a career in nursing should be aware of before beginning.
---
Associate Degree in Nursing (ADN)
The first step for many future nurses is to begin an associate degree in nursing (ADN). This 2-year degree gives students the knowledge and skills necessary to become a registered nurse (RN). Upon graduation, students take the NCLEX-RN examination in order to become licensed in the state where they plan to work. All nurses must be licensed in order to work in any capacity.
---
Nursing Degree Options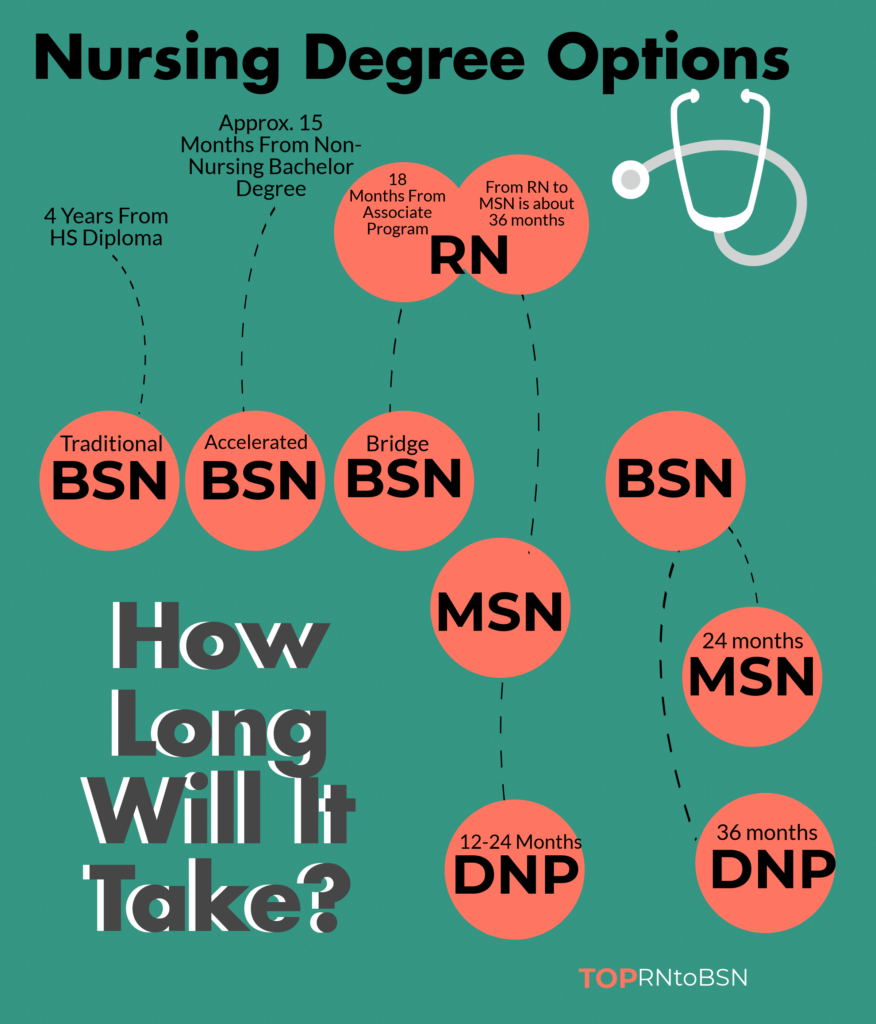 ---
Bachelor of Science in Nursing (BSN)
Another way to begin your career in the nursing field is by pursuing a Bachelor of Science in Nursing (BSN). It is not necessary to earn an associate degree in nursing before beginning a bachelor's program, though some people do. Bachelor of Science in nursing schools are found throughout the country. These are 4-year institutions whose graduates form the backbone of entry-level jobs in the nursing field. Those who graduate with a BSN are hired more readily than those with associate degrees. This is especially true for positions in hospitals and other highly competitive institutions. There are many bachelors of nursing schools to choose from, so start your research progress today to consider your options.
Those who graduate with an associate degree in nursing and a bachelor of science in nursing schools will be required to pass the NCLEX exam in order to work as licensed nurses.
---
ADN Degree vs BSN Degree
There are various advantages and disadvantages to consider when deciding whether to pursue an ADN or BSN degree. What's great about getting an ADN degree include not having to spend as much time in school, gaining more work experience in the nursing field, plus graduates are able to start making money sooner. ADN programs are also generally less expensive than BSN degree programs. The less appealing aspects of choosing an ADN degree over a BSN degree include the fact that there are fewer jobs ADN degree holders qualify for, people make less money than those who graduate from 4-year institutions, and the future may require nurses to have BSN degrees in order to be Registered Nurses (RN).
No matter how you choose to pursue a degree in nursing, whether you choose the ADN or BSN path, you won't regret an investment of time and money in nursing school. Nurses are incredibly in-demand in today's modern society, especially as the Baby Boomer generation enters retirement age and people are living longer than ever before. Researching ADN and BSN programs can be hard – trying to wade through all the options, weighing the pros and cons of each, and you may feel your head starting to spin.
---
Licensed Practical Nurse (LPN)
Perhaps you're not quite ready to commit to the time and financial investment required for an ADN or BSN program. That's okay – you can still join the nursing profession by earning an LPN degree. LPN degree holders are not eligible to become RNs, but they assist and work under RNs and doctors.
---
Leadership Opportunities and Career Advancement
But if students pursue a traditional ADN or BSN program, then, after passing the NCLEX exam, becoming official Registered Nurses, and working in the field for a few years, plenty of people start dreaming of leadership opportunities and further career advancement. The next rung on the nursing career ladder is completing one of the master's of science in nursing programs at a top school. There are so many benefits of a masters degree in nursing, including qualifying for highly productive, lucrative positions such as:
Chief nursing officer
Clinical services director
Executive director
Management and executive roles in operations
Nursing director
Nursing manager
---
Master's of Science in Nursing (MSN)
Graduates of masters of science in nursing programs can expect to receive a considerably high salary, especially since almost half a million nurses will be set to retire in 2022. That leaves an ideal opening for new graduates to take advantage of the many benefits of a master's degree in nursing by greatly advancing their careers. Nurses will only continue to become more in-demand in the next decade, so entering any one of the masters of science in nursing programs now shows excellent judgment. Graduates have found and will continue to find that there are innumerable benefits of a master's degree in nursing in the modern American workplace.
---
Doctoral Degrees in Nursing
Advanced nurses who have obtained bachelor's and master's degrees in this fundamental field may be inspired to expand their skillset and credentials even further with a DNP or Ph.D. in nursing. There are a wide variety of specialties available and plenty of impeccable DNP and PhD programs to choose from according to each student's unique needs and interests. Give yourself an edge on the competition with a DNP or PhD degree in nursing.
---
Related: