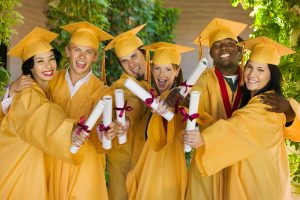 Nursing School Accreditation
Nursing school accreditation is important to ensure you can get financial aid for nursing programs, take the NCLEX-RN exam, and get a job after you graduate. If you're getting a nursing degree, whether it's a BSN, an MSN, or even a DNP or PhD, you need to know if your nursing school is accredited. It can literally mean the difference between a degree that gets you ahead in your career, or that is worth nothing but the paper it is printed on.
Why is Accreditation Important for Nursing Schools?
The accreditation process ensures that educational programs at a university are of a certain standard. The purpose of accreditation is to make sure that students know accepted practices in their employment field of choice. In addition, they must be capable of upholding those standards upon graduation and the conferring of their degree.
There are several kinds of accreditation, including program accreditation, regional accreditation, and national accreditation. Some of the organizations that provide program accreditation for educational institutions include the Council for Higher Education Accreditation and the American Association of Colleges of Nursing. The National League for Nursing offers national accreditation.
The larger implications of accreditation are to give a graduate an air of trustworthiness. The assumption is that they will perform to the accepted standards and practices of their profession. Graduates qualify for the trust of governments, residency programs, state boards of nursing, licensing agencies, and the public at large. These reasons are why nursing school accreditations are important.
Furthermore, if you want licensure in the healthcare field, from LPN (practical nursing) to nurse practitioner, nursing education programs without accreditation will not qualify. Plus, you will not be able to transfer credits to a higher-level program since the coursework will not count.
So, students need to check for accreditation when selecting a school. Whether you are looking for baccalaureate bachelor's degree BSN programs, graduate nursing programs like the doctor of nursing practice, or even a certification, choose an accredited nursing program.
---
What is the Benefit of Being an Accredited School?
The ability to accept federal student loans is another important aspect of nursing school accreditations. The U.S. Department of Education (DoE) has made nursing school accreditations mandatory for schools that want to accept federal student loans from their nursing students. Agencies are qualified by the Secretary and can begin gate-keeping duties for a specific area of study.
In the case of nursing school accreditations, the Secretary also recognizes state agencies for the approval of nursing education. Accreditation also enables the student to transfer their credits from one nursing school to another. Students who wish to attend nursing school and intend to use federal student loans need to make sure the school of their choice bears recognized nursing school accreditations.
---
Can You Take the NCLEX If Your School is Not Accredited?
The answer is no. If you want to take the NCLEX exam to be a registered nurse, your ADN or BSN must come from an accredited school. Choosing a school with nursing school accreditation offers value. A nursing education from one holds a specific standard and makes it easier to find employment after graduation.
---
Is One Type of Accreditation Better Than Another?
There are two major accrediting bodies for nursing schools. They are the Commission on Collegiate Nursing Education (CCNE) and Accreditation Commission for Education in Nursing (ACEN). The Commission on Collegiate Nursing Education is more limited in scope than ACEN but is still an important accreditation for nursing students who are in pursuit of an advanced degree. CCNE accreditation standards are the same as ACEN standards, but there's a singular difference between both accrediting bodies. When comparing ACEN vs CCNE, it's quickly apparent that CCNE is a designation for bachelor's and master's degree programs, whereas ACEN accredits all degree levels of nursing.
---
What Accreditations Should I Look for in Nursing School?
It's normal to ask the question of "Is ACEN accreditation good?" or "Are CCNE accreditation standards high?" The fact is, both agencies create a baseline for standards in nursing education at all degree levels, and both accrediting bodies are similar to each other in terms of standards. A student who is seeking either their LPN or RN license should make sure that the school features ACEN accreditation at the very least.
ACEN standards ensure that a nursing student entering the nursing field at the entry-level is had the correct training. Nurses must perform their job to the expected standards and also show competency in their roles. Students who are returning to school, or plan to earn their BSN prior to entering the workforce, need to check for CCNE nursing accreditation or ACEN accreditation.
---
Who Governs the Accrediting Organizations?
There are two major governing bodies for nursing school accreditation. They are the U.S. Department of Education (DoE) and also the Council for Higher Education Accreditation (CHEA). The U.S. Department of Education grants accrediting status to not-for-profit agencies that can demonstrate they meet regulatory criteria and have a link with a federal program. In contrast, the CHEA is a private organization created by college and university presidents in response to the federal government's accrediting program.
---
What is Nursing School Accreditation Based On?
The central purpose of accreditation by the DoE is to create an educational standard and also guarantee quality in a given academic program. In the 1960s, the federal government took a look at the educational standards put out by colleges and universities. They found that the quality of education varied greatly. So, in 1965, Congress passed the Higher Education Act (HEA) and President Lyndon Johnson signed it into law. Part of the HEA enables the Secretary of Education to approve accrediting agencies. In addition, it acts as a watchdog to make sure that agencies maintain educational standards.
As a result, presidents of universities and colleges responded to the HEA and created the CHEA. Their reasoning behind the creation of CHEA was based on the concept that universities should be the primary determinants of both academic quality and performance. Some places of higher education also hold a CHEA certification. This designation demonstrates that the institution also has high standards of educational quality.
However, CHEA accreditation does not give students the opportunity to obtain student loans at the private or federal level. In addition, CHEA accreditation has value on its own and acts as a counterpoint to the DoE, and students can ensure they'll get a quality education at a school with this accreditation.
---
Related: