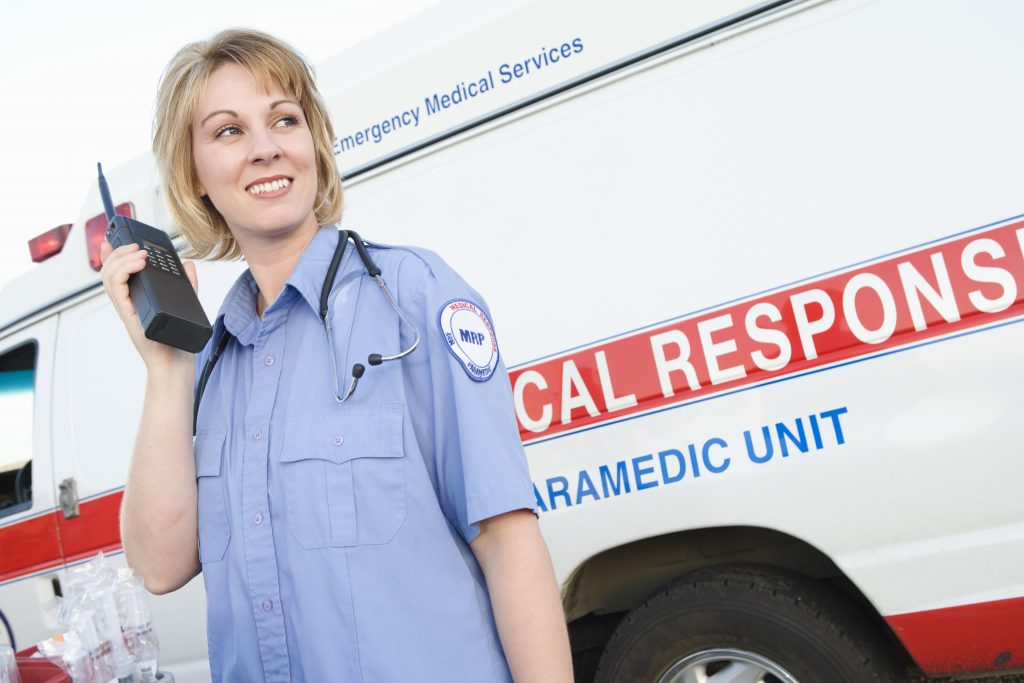 Paramedic to RN
Paramedic to RN bridge programs offer an accelerated path for paramedics to become nurses and are available online and in-person. The road from paramedic to nurse is not that difficult. There are a number of solutions that can assist in making this transition. Both are specialized positions that have their own scope of practice within the role. While some paramedics take the time to earn a Bachelor of Science in Nursing degree (BSN), one of the fastest ways to accomplish this is going through the paramedic to RN bridge program.
---
Paramedic to RN Bridge Program
This program is for certified paramedics wanting to transition into RNs. It's an accelerated way to use their skills to become certified as an RN. This program takes about 18 months and they will have to sit for the National Council Licensure Examination (NCLEX). There are programs that require in-person participation, but there are also paramedic to RN online programs.
---
Online Bridge Programs
An online paramedic to RN bridge program helps paramedics become successful RNs. Depending on what type of online paramedic to RN bridge program the individual enrolls in, the curriculum may slightly change. One of the most important parts of the program is the foundational courses. It includes microbiology, human anatomy, and also psychology. A significant amount of writing is required in this program, so prepare to take a composition class as part of the core English requirements.
Once these classes are complete, paramedics become familiar with other protocol classes and training. These include child and family nursing, crisis care, nursing issues, adult nursing, patient care, and professional nursing practices. Depending on the level of skill of the paramedic and the paramedic to RN bridge programs online curriculum, they may also be required to complete an internship prior to being able to sit for the certification exam. One of the great things about being an RN is that they can venture off into specializations such as forensic nursing, neonatal nursing, cardiac nursing, trauma nursing, surgical nursing, and a few others. Once the paramedic decides their chosen specialization (if any), they will be able to complete that coursework and additional certification exams once they have obtained the RN license.
---
Skills for a Paramedic to RN
Completing the paramedic to RN bridge program online offers flexibility for paramedics choosing to continue working and go to school. Paramedics usually work on-call at different times of the day and night. A distance learning program will assist with not having to go travel, and they will learn with the same level of education. The skills learned when in this program include Communication, Attention to detail, Organization, Emotional Stability, and Clinical.
---
Differences Between Paramedics and RNs
The differences between the two are similar, yet different.
Paramedics have more autonomy and usually work alongside a partner. They often have to make split-second decisions on emergency care.
RNs are team-oriented and work with patients at a healthcare facility. Unless they have an ARNP license, they cannot make medical decisions.
Paramedics also choose whether they want to specialize their knowledge in certain areas like community care, critical care, advanced life support, and flight/travel.
RNs can choose more specializations which opens their options up to more.
Paramedics usually serve pre-hospital emergency care patients prior to them getting to the hospital, but nurses have more responsibility.
Paramedics are usually on call throughout a 24-hour window and don't really have a set schedule.
RNs usually have fixed shifts and schedules unless they work for a private agency.
---
Earning Potential for Paramedic to RN
The earning potential for this particular transition is great. The paramedic has the experience and expertise of being a licensed paramedic, and they add the qualifications of an RN behind it. While the national average for RNs will grow by 9% through 2030 according to the BLS, there is an increased demand. Right now, the starting salary is around $46,000 but increases with experience. As an RN, a paramedic stands to earn significantly more.
There is so much opportunity in exploring the paramedic to RN bridge program. It is a rewarding experience and can be very lucrative. There are a number of schools that offer this type of program for paramedics. If they already have some education, especially courses that are in the curriculum, they can complete their degree and transition earlier than the 18-month expected schedule.
---
Related: