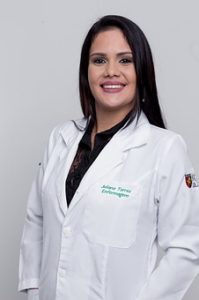 Careers in nursing are currently one of the most consistent growing occupations in the country. The Bureau of Labor Statistics (BLS) projects this field to grow 16% from 2014 to 2024, much faster than the average compared to all other occupations. The need to provide highly trained, well educated nurses has created a challenge for colleges and universities who offer these programs. The higher education community is addressing that challenge with impressive results by developing and instituting an option such as the accelerated degree program. This track is not only for nursing graduates with an RN degree looking to enhance their education and career, but also for non-nursing graduates with a bachelor's degree in other fields. These accelerated programs are offered at the baccalaureate and master's level with the intention of combining previous degreed education and experience with a higher education focused on nursing. This powerful result is a well-rounded, highly educated, dedicated nursing professional.
More is More in Nursing
The shift from traditional nursing education to the accelerated track actually began in 1990, with 31 accelerated BSN programs and 12 MSN programs. That initial offering has transformed into 230 accelerated BSN programs and 65 MSN programs across the country. The American Association of Colleges of Nursing (AACN) anticipates 33 additional accelerated BSN programs in development. This supersedes all types of entry-level nursing programs under consideration at four-year nursing schools. For more information on some of the top programs across the country offering hybrid study options, check out our ranking of the 15 Top Online/Hybrid Accelerated BSN programs.
The Need for Speed: Accelerated BSN Programs
The accelerated program is for the second-degree seeking student, who already has a degree in a different field, but wishes to change careers and go into the nursing field. These students will transfer all their prerequisite and general education classes, this allows them to complete the nursing coursework in a shortened period of time. These intense programs range from as little as 12 months to 18 months. When making this commitment, students should be prepared for 2 to 3 full days in the classroom as well as gaining experience in the clinical setting for a minimum of 2 days per week. Each program will have slightly different requirements, but all programs require an intense time commitment from the student as their pay-off is shorter time commitment for completion. Once the student completes the program they will have obtained their BSN and are eligible for the next step of sitting for the National Council Licensure Exam (NCLEX-RN) exam to earn their credentials.
The Bridge Worth Building
If you are currently a registered nurse, then a Bridge Program is an option for you. Requirements can be a little trickier, but the benefits can propel your nursing career. To qualify for the bridge program, you must be a registered nurse and have a bachelor's degree (in any field of study). With these requirements, a student can pursue the BSN and/or even push to obtain the Masters of Science in Nursing (MSN). To achieve the MSN, students will not have to get their BSN first; because they already have a bachelor's degree, they can go straight to the Master's. This is another great benefit of these accelerated and bridge programs.
Do Your Homework
Research is always the key in choosing the program that will best fit you. Compare programs to see what prerequisites are required, how many of those classes have you already completed? Which programs have classes available on campus, or are they only offered online? If you live near a campus and would like to take traditional classes, we can help you with your research. Check out our ranking of the 50 Best Accelerated BSN programs that offer on-campus options.