Forensic Nursing Programs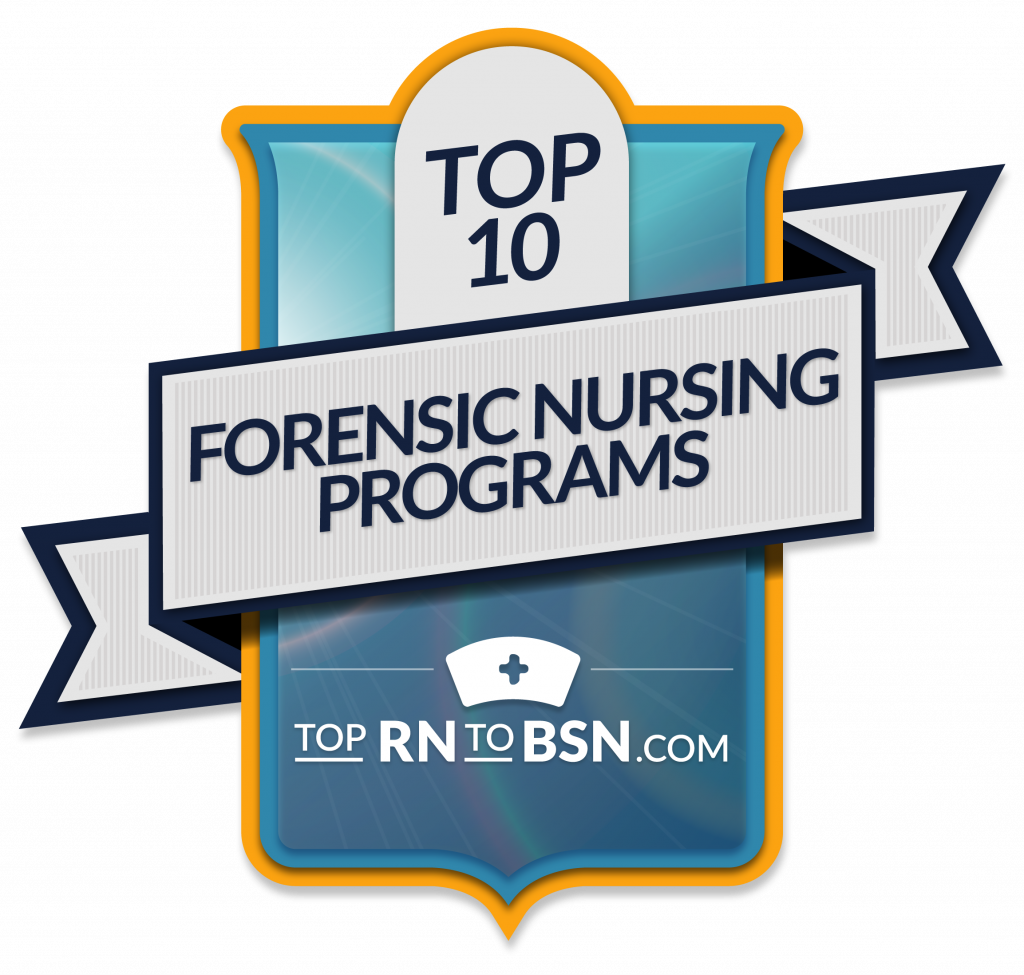 The best Forensic nursing programs are a combination of degrees and certificates that prepare nurses to work in the forensic specialty. Forensic nursing is a difficult job, but it's one that is a crucial part of modern criminal justice and medicine. It's not the first job most people think about when they think about nursing, but nurses who assist victims of crime, provide counseling for witnesses, and investigate deaths do a job that simply needs to be done.
Working nurses who want to move into a forensic nursing career have a lot of different options available to them. They could enter a Master of Science in Nursing program that offers a specialization or concentration in forensic nursing to become a forensic nurse practitioner. On the other hand, students who already have an MSN could seek out forensic nursing certificate programs, while add a specialized credential to their existing degree. RNs who do not want a full MSN may choose undergraduate forensic nursing certificate programs that just focus on the specialized forensic courses without the rest of the master's degree.
---
Methodology: How We Rank the Best Forensic Nurse Program
To rank the Top 10 Forensic Nursing Programs, TopRNtoBSN searched out accredited colleges and universities offering specialized MSN and graduate certificate programs specializing in forensic nursing. From there, we ranked programs according to four key criteria:
Reputation (U.S. News graduate nursing rank)
Student Reviews (Niche score)
Cost (IPEDS)
Alumni Salary (College Scorecard)
These four criteria indicate that students can trust a program to combine an excellent education with a strong job market presence and return on investment.
---
1. Texas A&M University Health Science Center

The Texas A&M University Health Science Center's MSN in Forensic Nursing requires the completion of certain on-campus clinical portions of 45-hours, however, the rest of the forensic nurse program can be completed online. Forensic MSN programs are intended for students interested in pursuing specialized nursing careers. The forensic nurse program requires students to complete 36 credit hours in six semesters. Forensic nursing graduates are prepared to care for those impacted by a criminal event that ends in trauma, or even death.
The Texas A&M University Health Science Center was established in 1999. The Health Science Center merged with Texas A&M University in 2003. The Texas A&M University Health Science Center is considered one of the fasting growing educational health center in the country. The school offers degrees in medicine, public health, dentistry, nursing, and pharmacy.
Degree: MSN–Forensic Nursing
Format: On-Campus
---
2. University of Alabama at Birmingham

The University of Alabama at Birmingham's MSN Advanced Forensic Nurse (AFN subspecialty focuses upon the responsibilities of an forensic nurse. UAB's on-campus Forensic Nursing program requires the completion of two courses to receive the AFN certificate. Certificate graduates are prepared for careers as an administrative leader and/or as a medical forensic practical application expert. Forensic Nursing Certificate Programs require certificate applicants to hold an unencumbered nursing license in the state in which they choose to finish their course practicum.
The University of Alabama at Birmingham was established in 1969. It is a research university that is one of the member schools of the University of Alabama system. The School of Public Health, one of the school's divisions, was founded in 1981. US News and World Report ranks the University of Alabama at Birmingham's School of Public Health one of the top 20 nationally.
Degree: MSN – Forensic subspecialty
Format: On-Campus
---
3. University of California Riverside

The University of California, Riverside's professional certificate in Forensic Nursing comes from the Extension Professional Studies division. The online Forensic Nurse Practitioner program requires the completion of 16-credit units that can be completed in nine to fifteen months. Certificate applicants must already hold a Registered Nursing license in the state in which they practice. The forensic nurse program opens up career opportunities in the areas of law enforcement, specialty hospital units, social service, and medical forensics. UC Riverside certificate programs have been accredited by the California Board of Registered Nursing (CBRN).
The University of California Riverside was founded in 1954. This institution of higher learning is part of the University of California system. The school operates two campuses. The 1,900+-acre suburban main campus is located in Riverside, while the rural campus in Palm Desert is 20-acres. In general, UC Riverside is considered among the top diverse schools in the country.
Degree: Forensic Graduate Certificate (MUST hold a current RN)
Format: Online
---
4. Penn State World Campus

The Penn State World Campus online undergraduate Certificate in Nursing Forensics program is a four-course, 12-credit program that can be applied to Penn State's RN to BSN program, or as an independent certificate. Certificate holders graduating from Penn State's Forensic Nursing Certificate programs can connect the dots between medicine and the application of the law. Their forensic nurse program prepares nursing professionals to collect evidence and spot the blatant and subtle signs of assault, stalking, and violence.
The Penn State World Campus, also known as Penn State Online, was established in 1998. The Penn State World Campus was created to open educational opportunities across the world to those who cannot attend classes on Penn State's many campuses. Penn State is not new to the distance-learning concept as it was the country's first school to offer a correspondence course in 1892.
Degree: 12-credit Undergraduate Certificate in Forensic Nursing
Format: Online
---
5. Cleveland State University

Cleveland State University's MSN Forensic Track can be completed online or on-campus. This Forensic Nurse program prepares graduates to apply the science of nursing against the backdrop of legal matters and investigative efforts. The same elite faculty that teaches on campus teaches through the distance-learning platform. The Commission on Collegiate Nursing Education (CCNE) accredits the forensic track program.
The Cleveland State University was established in 1923 as Fenn College but is now a member school of the University System of Ohio. This state university's 85-acre campus is home to more than 17,000 students and 70 different degree programs. Forensic Nursing Certificate programs such as Cleveland State's, students are prepared with the skills and experience to enter a variety of professions within the legal, law enforcement and mental health professionals.
Degree: MSN: Forensic Track
Format: Online or on-campus
---
6. Xavier University

Xavier University's online MSN-Forensic Track degree program comes from the Graduate School of Nursing. This forensic nurse program requires the completion of 10 semester hours; this is in addition to MSN's coursework of 26 semester hours that focuses on the synthesis and the application of core nursing fundamentals. Graduates from forensic nursing certificate programs are prepared to apply the principles of advanced forensics nursing to a variety of settings.
Xavier University was established in 1831 and holds the distinction as Ohio's 6th oldest Catholic institution of higher learning in the United States. Xavier's 190-acre campus is home to buildings that resemble a fortress. Xavier has been recognized as a Best Value School, and a Top Midwest School. Xavier University supports the concepts of sustainability and community service.
Degree: MSN Forensics Track
Format: Online
---
7. Fairleigh Dickinson University

Fairleigh Dickinson University's Becton School of Nursing & Allied Health offers several forensic related programs. Their on-campus Forensic Nurse Practitioner in Adult-Gerontology requires the completion of 42- credit hours to receive an Advanced Practice Nursing (APN) degree. FDU also offers MSN degree holders a Forensic Graduate Certificate online program that has been accredited by the Commission on Collegiate Nursing Education (CCNE). Fairleigh Dickinson University's forensic nursing and certificate programs can be completed as a part-time or full-time student.
Fairleigh Dickinson University is a nonsectarian university established in 1942. It operates several campuses (mostly in central New Jersey) in the towns/cities of Hackensack, Teaneck, Madison, and Florham Park. Fairleigh Dickinson University holds the distinction as the largest private institution of higher learning in New Jersey, and as the first American university to own/operate an international satellite campus.
Degree: Forensic Graduate Certificate (MUST hold a current Master's)
or MSN Adult Gerontology Forensic Nurse Practitioner
Format: Online or On-Campus
---
8. Oakland University (MI)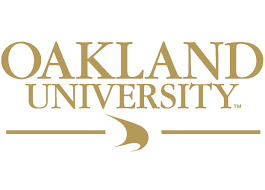 Oakland University's Forensic Nurse Program specialty track option is the first of its kind in Michigan. Designed for BSN students, coursework focuses upon the provision of nursing services to patients who are victims of trauma, violence, and maltreatment. OU's hybrid graduate degree in forensic nursing allows students to complete over 50% of the program online with visits to campus for specialty coursework. The program has received accreditation by the Commission on Collegiate Nursing Education (CCNE). Oakland University's MSN – Forensic Nursing program requires the completion of 39 credit hours. OU offers similar coursework as an 18-credit stand-alone Graduate Certificate.
Oakland University was founded in 1957. Originally, this institute of higher learning, located in the greater Detroit metro area of Rochester, Michigan, was a satellite school of Michigan State University. It has been an independent university since 1970. The school is the only major doctoral research university in Oakland County, Michigan.
Degree: MSN – Forensic Nursing
Format: hybrid
---
9. Fitchburg State University

Fitchburg State University's MSN degree offers a forensic track as well as a forensic nursing certificate program. The MSN forensic nurse program specialty and the certificate program can be completed on-campus or online. MSN forensic nursing graduates are prepared for careers as legal nurse consultants, risk managers or educators, among others. The online Forensic certificate provides nurses who hold a previous master degree to specialize in the field of forensics. The clinical portion of the MSN — Forensics program requires a practicum of 360 hours.
Fitchburg State University is a public institution of higher learning was established in 1894 by the commonwealth's legislature. The Commission on Collegiate Nursing Education (CCNE) has accredited Fitchburg State University. The school is home to more than 6,800 students studying on campuses located in Fitchburg, Lancaster, Leominster and Lunenburg, MA.
Degree: MSN – Nursing – Forensic Graduate Certificate
Format: Online
---
10. Duquesne University

Duquesne University's MSN in Forensic Nursing comes from the university's top-ranked School of Nursing. Forensic nurses serve as a liaison between the fields of medicine and law in a number of fascinating ways. Coursework for the forensic nurse program drills down on advanced studies of the science of forensics and opens career opportunities across a variety of health-care related sectors.
Duquesne University is a private Catholic university that was established in 1878. Its 50-acre urban campus in Pittsburgh is home to more than 10,000 students. Duquesne University is the only Spiritan institution of higher learning across the globe. Duquesne University's School of Nursing is recognized as a top-tier graduate nursing school, including on-campus and online programs, by U.S. News & World Report.
Degree: MSN in Forensic Nursing
Format: Online
---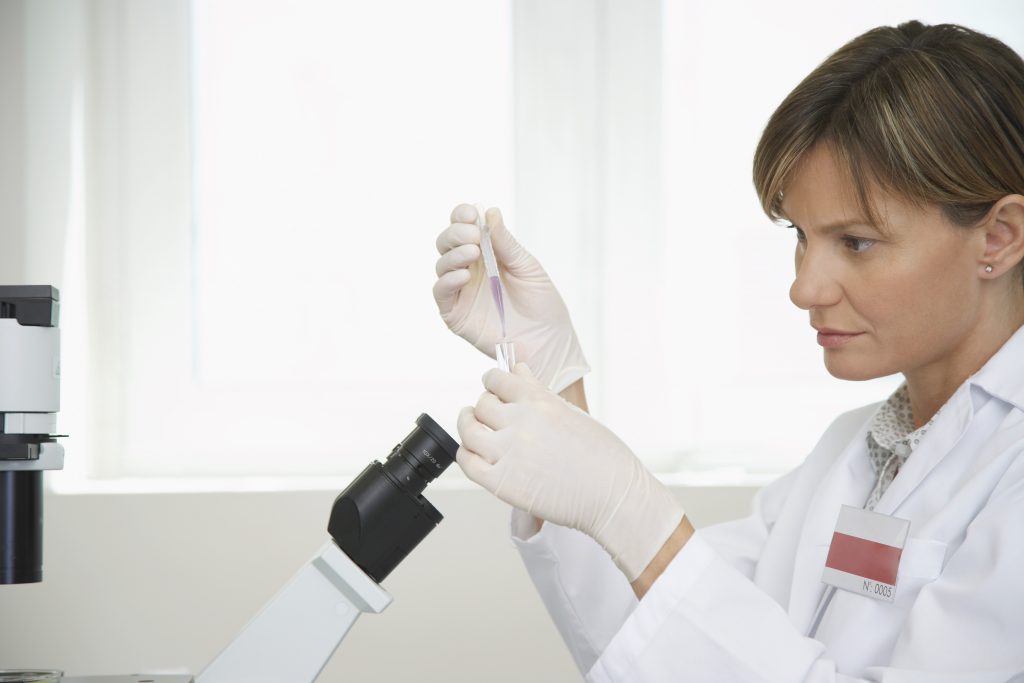 ---
What Education Do I Need for Forensic Nursing?
Forensic nursing is a newer type of nursing and many are interested in finding out how to become a forensic nurse. Forensic nurse education requirements begin with a bachelor's degree in nursing, while taking courses forensic nursing certificate programs, if available. If those certifications aren't available, a student can get a master's in forensic nursing, also known as an MSN. Another path to forensic nursing is to become a registered nurse and work for a minimum of three years in general nursing and switch to a specialization in forensics. Another path is to find a school that offers a Masters or PhD forensic nurse program. Students must become a clinical nurse before becoming a forensic nurse.
There is training specific to forensic nursing which focuses on evidence handling and collection, particularly fiber, hair, and fluid for testing. Typically, nursing requirements include real world experience in hospitals or other settings. A preferable forensic nursing certificate programs are from the Forensic Nursing Certification Board (FNCB). After passing the Sexual Assault Nurse Examiner for Adults and Adolescents exam, or the Sexual Assault Examiner for Pediatrics exam, students can be FNCB certified.
---
What Kinds of Forensic Nurse Jobs are There?
There are many forensic nurse jobs available to someone interested in pursuing that field. Some forensic nurses are called nurse death investigators because they are doing just that, trying to determine the cause of death of someone. They look for foul play, or abuse and try to piece together the story of the death. Forensic nurses often go by name different names, or titles such as forensic nurse practitioner, forensic nurse investigator, or a nurse pathologist..
An autopsy nurse, or a nurse coroner is often the one who is on call to come to a crime scene. A full forensic nurse job description would include being the one to pronounce the person dead and arrange for the body to go to the morgue. They may work with others to collect evidence, samples, pictures, and paper records. They may also take notes on what they see, such as trauma or illness. Nurse investigators take samples of tissue or blood for analysis. They may even do legal nursing and appear in court to testify as to who is responsible for the death.
A forensic psychiatric nurse typically works in a correctional or mental health facility with individuals convicted of violent crimes, or have psychological disorders. A forensic nurse in public health nursing is someone who works to promote good health and healthy choices using their education and experience from the social and public health issues that arise in nursing.
---
How Much is a Forensic Nurse Salary?
According to the Bureau of Labor Statistics (BLS), forensic nurse salary ranged from $47,120 to $102,990 based on experience, employer, and years of education. The average salary was $68,450, which comes out to about $32.91 per hour. BLS claims that these types of jobs will grow about 16% through 2024, which equals approximately 439,300 new jobs. This is true for nurse coroner salary and nurse coroner death investigator salary. This field is growing much faster than many other fields, proving that forensic nursing has a lot of growth potential for those that are interested.
The forensic nurse requires highly specialized school and training, which is the reason why their salary is more considerable than a clinical nurse. A forensic nurse must have entered one of the forensic nursing certificate programs, taken continuing education forensic nursing courses, received undergraduate electives, received a graduate forensic nursing degree, in addition to having already obtained a Bachelor of Nursing degree.
---
Related: