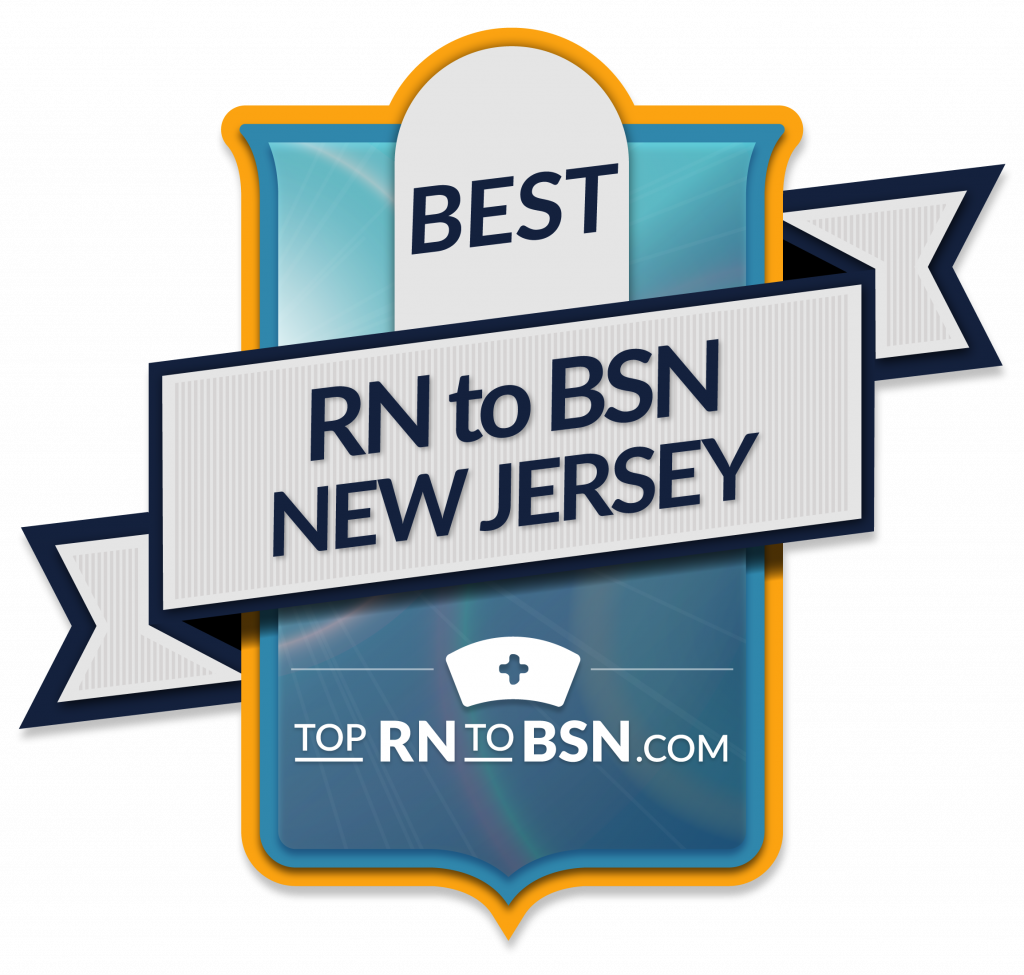 New Jersey Online RN to BSN
The best New Jersey online RN to BSN nursing schools offer programs that are both flexible and affordable for working RNs. Now is the time for working registered nurses in the Garden State to consider a New Jersey RN to BSN degree program.
According to the Bureau of Labor Statistics (BLS), many states are experiencing growth rates in the employment of nurses of 15 and even 20%. Of the 79,400 Registered Nurses in New Jersey, the average salary is $80,000 per year or $38.74 hourly. As in most fields, the more education and the more experience a professional has, the higher this salary range will be. That means that RNs who have not yet earned their BSN are often making much less than this average.
If that is not enough incentive, consider the recently published study by the Institute of Medicine (IOM) on the nursing profession. Its conclusions recommended that BSN holders be increased from 50% to 80%. In response, the American Nurses Credentialing Center (ANCC) Magnet Recognition program requires that hospitals be staffed by 80% of BSN-holding nurses in that same timeframe. Nurses are being strongly encouraged to get their BSN within five years of earning a diploma or an associate's degree, to ensure their prior knowledge is still relevant in the ever-evolving healthcare industry.
---
Nursing in New Jersey: The Online Option
How could a working RN possibly find time to go back to school, you ask? We can help. Our editors at TopRNtoBSN have put together the Best Online New Jersey RN to BSN Programs ranking. These best-value programs are either fully online or mostly online. Rowan University, Ramapo College, Montclair State University, and Bloomfield College are the only exceptions. These institutions each require minimal on-campus requirements which could be seen as mere opportunities to network and meet with other students. An online RN to BSN program is often more affordable than an on-campus BSN. Additionally, online programs fit the hectic schedule of a working nurse. The top 11 are ranked evenly by 3 qualifications:
Reputation (the institution's U.S. News & World Report overall score)
Cost (per online credit)
Success Outcomes (from College Scorecard)
All but one nursing program featured here are accredited by the Commission on Collegiate Nursing Education (CCNE), an autonomous nursing education accrediting agency most trusted with ensuring nursing programs meet rigorous standards. Kean University's program is ACEN accredited.
---
---
1. Rutgers University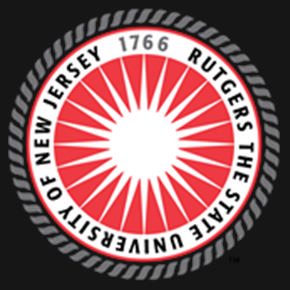 Rutgers University was founded in 1766, making it the 8th oldest institution of higher learning in the United States. They have campuses in New Brunswick, Newark, and Camden, New Jersey, and serve 22,500 students cumulatively. Rutgers also offers an exciting opportunity for students to study at their online campus (Rutgers Online), enabling greater access to their resources. Each student who studies in an online program is given an enrollment coach, who treats each student as an individual and takes an approach similar to that of a consultant. Degrees granted from the online school make no mention that the course of study was not traditional.
Rutgers University offers an exciting fully online RN to Bachelors of Science in Nursing program that can be achieved from any location. The program features flexibility that enables students to continue working in the field of nursing and prioritizing their other life commitments while completing their coursework. The online platform enables students an opportunity to work in small groups of peers and get support from faculty and advisors. Students can choose to study on a full-time or part-time basis, and there are several start dates, meaning that anyone can enter the program in the Fall, Spring, or Summer.
Format: Online
Accreditation: CCNE
Cost: $$$$$
---
2. Rowan University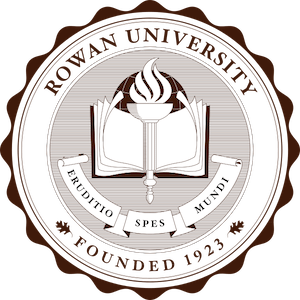 Rowan University was founded in 1923 and is a public research university in the town of Glassboro, New Jersey. The school also has a satellite campus in the city of Camden. It first opened with the name New Jersey State Teachers College at Glassboro to train teachers. It became the Glassboro State College in 1958. The school continued to grow and offer a more comprehensive education model, and took on its current name in 1992. It is one of the first post-secondary schools in the nation to train teachers to work with students with reading disabilities and also to teach physical therapy.
Rowan University offers an exciting online and hybrid approach to achieving an RN to Bachelor of Science in Nursing. Students in this program are rooted in a well-rounded academic experience with a focus on experiential learning. Coursework is delivered in a combination of online and traditional in-class formats, with practical and clinical experience that will help shape a future career path in the fields of nursing. The scheduling is flexible, enabling students to continue working and maintaining their other life commitments while they complete the program. The program gives students access to faculty and staff who are supportive leaders in the field.
Format: Hybrid and Online
Accreditation: CCNE
Cost: $$$$$
---
3. Ramapo College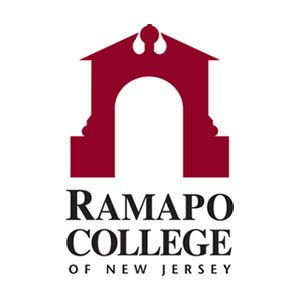 Ramapo College opened in 1969. This public liberal arts institution is in the New Jersey town of Mahwah. They are known for their sustainable practices, which are in line with their Sharp Sustainable Education Center. They value small class sizes and make sure each student is getting the education they came for. Their student-to-faculty ratio is 18:1, with 23 students in an average class. Total enrollment is 6,008 students, a number that allows for an intimate student experience. One of the exciting features Ramapo College offers is online coursework that spans many academic disciplines.
Ramapo College offers an RN to Bachelor of Science in Nursing program that is geared toward nurses who want to further their careers. This course of study is almost entirely online, with a few on-site experiences that will probably be required. They also offer additional electives that can be taken on campus in a traditional classroom environment. However, every nursing requirement is in the online classroom. The curriculum can be achieved at the pace set by the student or with an organized completion plan that can take 18 months. The clinical experience can be taken at a variety of approved hospitals and healthcare settings.
Format: Online with some on-campus requirements
Accreditation: CCNE
Cost: $$$$$
---
4. Rider University

Rider University was initially founded at Trenton Business College in 1865, with the intention of training students to get ahead in the post-civil-war economy. Though Rider has broadened its reach, and now offers programming that engages many disciplines, they are still known for training many top executives. Their main campus is located on 280 acres of land in Lawrenceville, New Jersey. Rider's vision and mission centralized student leadership and growth through their artistic and professional array of programming. They offer 71 undergraduate degree programs and 28 graduate. They pride themselves on a 21:1 student-to-faculty ratio and the fact that 99% of the faculty hold the highest degree in their field.
The university offers an entirely online RN to Bachelors of Science in Nursing program in collaboration with the Robert Wood Johnson University Hospital. The program was created to help registered nurses gather more skills and credentials to further their careers in this fast-growing field. Rider wants to help students transfer into the program, so they make every effort to ensure maximum transferable credits are accepted. The courses are delivered in 7-week sessions with multiple start dates throughout the year, so students can fast-track the program. Many students are eligible for financial aid, and employees of the Robert Wood Johnson University Hospital get a 30% discount on the program.
Format: Online
Accreditation: CCNE
Cost: $$$$$
---
5. St. Peter's University

St. Peter's University is a private institution of higher learning, based in the Roman Catholic and Jesuit traditions. They were originally established at St. Peter's College in 1872 by those known as the Society of Jesus. Currently, their campus is in an urban center on 30 acres of land in Jersey City, New Jersey, which is only a mere 2 miles from New York City. They offer programs with evening and weekend classes, as well as online learning opportunities, all of which cater to non-traditional adult learners. Money Magazine ranked St. Peter's University as one of the most affordable colleges in the country.
St. Peter's University offers a fully online RN to Bachelor of Science in Nursing Program that is geared toward registered nurses who are already working in the field with an associate's degree or nursing diploma. Their program is holistic, as it focuses on the entire person and centralizes community health and evidence-based practices. Some of the nursing major courses include Health Across Lifespan, Pathophysiology, Leadership, and Management in Nursing, and Community Health Nursing, among others. Patient care in a variety of healthcare settings is a consistent focal point. The degree requires the successful completion of 31 credits, and up to 36 may be required depending on the student's academic history.
Format: Online
Accreditation: CCNE
Cost: $$$$$
---
6. Thomas Edison State University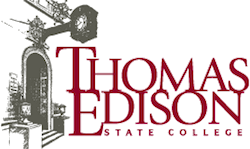 Thomas Edison State University was initially chartered in 1972, and is considered a senior public institution of higher learning, as it was designed exclusively to serve older adult learners. Their campus is situated in a historic district that surrounds the state capital in Trenton, New Jersey. Many students, however, will never step foot on campus, as coursework and exams, all can be taken wherever is convenient for students, including in cases of deployment. They pride themselves on creating collegiate opportunities for self-directed adults with a variety of life circumstances. Students work at their own pace, and in many cases are able to continue working full-time while accomplishing their degree.
Thomas Edison State University offers an RN to Bachelor of Science in Nursing Program that is delivered on an entirely online learning management system. The program is structured in 12-week terms on a quarterly basis. Students are invited to seek advisement in person, though on the telephone is a welcomed option if getting to campus is not easy. Most students complete this program in 2 years. Nursing-specific coursework is offered four times per year, and non-nursing coursework can be taken every term. Applicants are required to have their current certified registered nursing license in order to enter the program.
Format: Online
Accreditation: CCNE
Cost: $$$$$
---
7. Caldwell University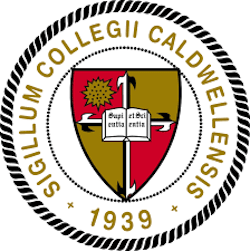 Caldwell University was originally opened as the Caldwell College for Women and is a Catholic Liberal Arts institution of higher learning. They are located just 20 minutes from Manhattan in the suburban town of Caldwell, New Jersey, on a 70-acre campus. In 1939 the Sisters of St. Dominic opened the school. Today it shares the land with the Sisters of St. Dominic Convent, and the Mount Saint Dominic Academy, which is an all girls catholic school. They are now a co-educational school that offers a myriad of undergraduate and graduate degrees including educational leadership, as well as many online programs.
The Caldwell University Nursing Department offers an exciting RN to Bachelor of Science in Nursing Program that has been administered entirely online since 2013. They initiated this format for their successful nursing program to offer the level of flexibility that enables students to continue working full-time and living active full lives while successfully completing their degree. The program is cohort-based, meaning students move through the program in tandem with one another, creating a sense of community. The nursing-specific coursework can be completed in as little as 12 months. The curriculum is, however, made of up 61 credit hours of core and liberal arts coursework.
Format: Online
Accreditation: CCNE
Cost: $$$$$
---
8. Felician University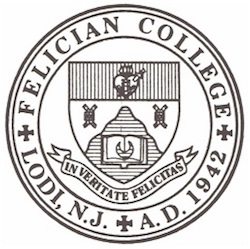 Felician University was founded in 1942 by the Felician Sisters. It is a private Roman Catholic university in the towns of Lodi and Rutherford, New Jersey. Felician is one of the few Franciscan universities in the country, and the only one in New Jersey. They emphasize the Franciscan values of service and respect for humanity in everything they do. As an example, they provide individualized attention and support to prepare you for life, and success, after graduation. Felician serves 2,500 undergraduate, graduate, and adult studies students. With full-time, part-time, and online offerings, students receive a flexible and accommodating university experience at Felician University.
The RN to BSN Fast Track at Felician offers a program for RNs seeking to increase their leadership role in patient care and management by earning a Bachelor of Science in Nursing. The 15-month RN to BSN Fast Track is designed for working nurses and is conveniently offered fully online. The program is 48 credits, 27 of nursing and 21 of liberal arts. Students will earn 6 credits during each eight-week session. Even though the coursework is offered online, students move through the courses with the same group of students in supportive, cohort-style learning. The tuition rate is approximately 30% lower than the rate for traditional Felician undergraduate programs. Bachelor's degree graduates who are interested in Graduate work in Nursing and who achieve a GPA of 3.0 will automatically be accepted into Felician University's Master of Science in Nursing program without any further testing or admission fees.
Format: Online
Accreditation: CCNE
Cost: $$$$$
---
9. Kean University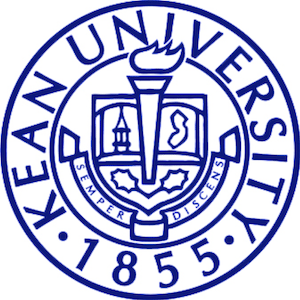 Kean University Online is a dedicated offshoot of the public university that was founded in 1855, in Union, New Jersey. As an online university, Kean Online focuses on the instruction and the student. Students are in control of their educational goals and progress. The Kean Online delivery system is asynchronous which means that learning and instruction do not happen in the same place or at the same time. Students complete learning activities on their own schedule, not in real-time. Communicating with professors, participation in online discussion boards, and other correspondence can all take place when it is most convenient to the student. It is also possible to register for webinars, discussions and join in on social media, and network online with Kean social and professional organizations.
The Online RN to Bachelor of Science in Nursing degree program at Kean Online takes the best parts of the online educational model and molds them to nursing student's needs. As with all Kean Online programs, the asynchronous learning environment allows for working RNs to attend class when it is possible, given the busy and hectic workload they have. The BSN degree will open students to a full range of community-based care, leadership positions, and case management opportunities. The BSN learning experience will assist graduates to redefine their nursing practice. They will achieve professional self-confidence which comes with life-long learning.
Format: Online
Accreditation: CCNE
Cost: $$$$$
---
10. Montclair State University

Montclair State University is a public university in Montclair, New Jersey. It was founded in 1908 as New Jersey State Normal School at Montclair. The campus takes up 225 acres, including a former traprock quarry, just 12 miles from New York City. Montclair State serves 20 thousand undergraduate and graduate students annually and offers more than 250 majors, minors and concentrations. They boast a student-to-faculty ratio of 17 to 1 and an average class size of 23. They are proud that courses are taught by professors, not graduate assistants and they offer affordable tuition, even earning Forbes' top 25 Best Buy Colleges in the Northeast ranking.
The goal of the Online RN to BSN program at Montclair State University is to expand students knowledge, skills, critical thinking, and ability to use best evidence for nursing practice. The program will allow licensed RNs to build upon their already strong knowledge base and practical experience as they enrich leadership abilities. Students will develop innovative approaches that integrate theory and practice. Although this is an online program, students must meet on campus for in-person classroom collaboration three times over the course of a semester. Dates are planned in advance so students are able to adjust their schedules. During the summer session nursing courses are offered in a fully online format. A minimum cumulative GPA of 3.0 is required for nursing classes.
Format: Online with on-campus requirements 3 times per semester
Accreditation: CCNE
Cost: $$$$$
---
11. Bloomfield College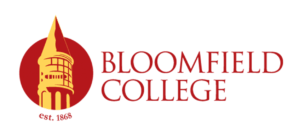 Bloomfield College is a four-year college that attracts a geographically diverse resident and commuter population, with 65% of the nearly 2,000 students commuting from nearby. The school is located in Bloomfield, New Jersey, 15 miles from New York City. It is a private school that was founded in 1868 by the Presbyterian Church. Their mission is to enable students who have been historically excluded from higher education, to realize their intellectual and personal goals. They do this through accessible tuition, the lowest of any private, four-year school in the Garden State. They also eliminated comprehensive and course fees back in 2014, so students and their families can focus on the important part of attending college, the learning.
The Bloomfield College RN to BSN Accelerated Degree Program is uniquely designed for the working professional RN. Either an associate's degree or diploma in nursing is the only prerequisite, along with an active New Jersey RN license. Bloomfield's accelerated course sessions allow students the opportunity to maintain a work and academics balance with flexible course offerings. Classes run on a 12-month calendar in a hybrid format combining in-person and online course options. The program emphasizes cultural awareness and prepares students to work in an ethnically diverse healthcare environment. Faculty members at Bloomfield are active scholars as well as teachers who are well versed in the most current clinical practices and techniques. Students can earn a BSN in 15-18 months by attending classes once a week and completing an online component. All College and General Education requirements must be met to earn the BSN degree; additional courses may be required.
Format: Online with weekly on-campus requirements
Accreditation: CCNE
Cost: $$$$$
---
What Education Do I Need to Be a Nurse in New Jersey?
For students who are interested in becoming a nurse in New Jersey, they need to enroll and complete an accredited nursing program. There are many nursing programs in NJ. They offer Associate Degrees (ADN) and Bachelor's Degrees (BSN). Nursing Colleges in NJ that offer Associates Degrees in Nursing usually take two years to finish and a Bachelor's Degree in Nursing takes four years to finish. There are accelerated BSN programs in NJ that shorten the timeframe it takes to get a BSN, and an online accelerated RN to BSN can help working nurses get their bachelor's fast. Admission requirements and transfer credits may vary.
Some of the most prestigious programs include Saint Peter's University, the College of New Jersey, and William Paterson University.
Why Attend a New Jersey Online RN to BSN Program?
There are many benefits for students to obtain a BSN from a nursing school in NJ. Some of those benefits are more career opportunities, including higher salaries to start and good benefits. Individuals with a BSN typically have more security in their jobs. Those with a BSN have more job options in various settings. They can choose their path from emergency and critical care to administration.
After the student gets a degree from a school of nursing, the student needs to take and pass the NCLEX-RN exam to obtain a New Jersey nurse license from the New Jersey Board of Nursing. After obtaining the license, the students must provide to the NJ Board of Nursing license verification. The NJBON provides nurses with all they need to earn a New Jersey nurse license. They may also move on to an MSN program after licensure, or even an advanced practice DNP.
How is the Job Market for Nurses in New Jersey?
Nurses are in high demand in New Jersey due to the aging Baby Boomers, reform in healthcare, and medical advancements. The majority of nurses are at retirement age and there are not enough new nurses to take their place. Employers ranging from hospitals to nursing homes to private practice are looking for registered nurses in NJ.
As a result of the nursing shortage, hospitals in NJ are offering incentives to encourage individuals to enter a nursing career. Some hospitals are offering priority hiring and reimbursement for tuition costs. Other organizations are offering lucrative scholarships to support individuals in completing a Bachelor's degree in Nursing. New Jersey Nursing jobs offer exceptional pay and benefits.
New Jersey Nurse Practitioner jobs are available for those who have a Nurse Practitioner's degree, which is a Master's degree. This degree takes an additional two to four years. A Nurse Practitioner is licensed to prescribe medication and does not require the oversight of a doctor.
A per diem nursing job in NJ is available to those who are interested in short-term temporary positions. These nursing jobs in New Jersey are typically filled in for nurses that are not able to work. It is almost like substitute nursing.
How Much Do Nurses Make in New Jersey?
According to the Bureau of Labor Statistics, a nursing salary in New Jersey is $82,010 annually. The median hourly rate is $38.90. There are about 80,560 registered nurses employed in New Jersey. A nurse practitioner's salary in NJ is $117,630 annually. The median hourly rate is $56.73. There are about 4,840 nurse practitioners employed in New Jersey. New Jersey is one of the top ten states for the highest nurse's salary. The New Jersey nurse's salary is about 8 percent higher than the national average across the US.
On average, 10% of nurses employed in New Jersey earned over $105,710 annually. 90 percent of those employed earned less than $105,710. The salary an RN earns depends on several things, such as level of education. An individual with a Bachelor's degree earns more than an associate degree. The company, or hospital, for which an RN works makes a difference, too. Large organizations can afford to pay more. Someone who has worked for several years will earn more. More experienced nurses will earn more than someone who has just graduated from college.
---
Related: