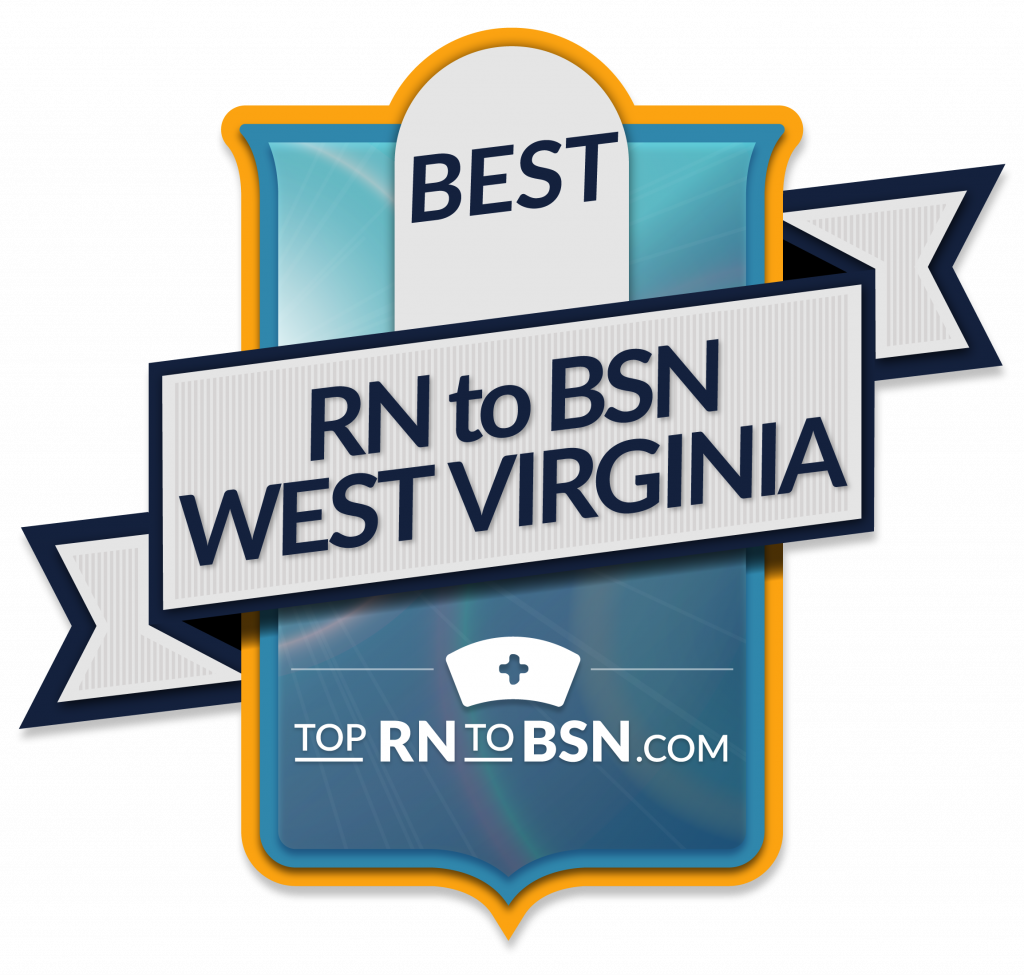 Online RN to BSN in West Virginia
The best West Virginia online RN to BSN programs are flexible and affordable so working nurses complete the degree. Nurses in West Virginia are working to make a difference in a state often cited for its healthcare challenges. The only state in the US to be completely mountainous, West Virginia suffers from high poverty and low access to healthcare, largely in its rural, remote communities. Also, the national nursing shortage has also been difficult. However, that is changing in recent years, as West Virginia's lawmakers and colleges have worked to attract healthcare professionals, improve access, and develop the skills of their existing nurses. So, online nursing programs in West Virginia are a crucial part of the plan.
Colleges and universities throughout Mountain State are working to provide educational opportunities to their RNs through online RN to BSN programs. Both public and private institutions alike are making it possible for nurses in the most remote areas of the Appalachians to learn new skills and increase their credentials online. TopRNtoBSN is pointing West Virginia nurses to the best online nursing programs in West Virginia.
---
Methodology: Ranking the Best Online Nursing Programs in West Virginia
TopRNtoBSN is committed to giving working nurses the most useful information for their careers, and the ranking of the best online nursing programs in West Virginia does just that. Our ranking features only colleges and universities with regional and program accreditation for unquestionable quality. From the initial pool, TopRN editors ranked programs on factors that matter to working nurses: Affordability, Reputation, and Return on Investment. Data is drawn from IPEDS, College Scorecard, and Niche.
---
---
1. West Virginia University – Morgantown, WV
West Virginia University's online RN to BSN program is CCNE accredited and is also available in part-time and full-time options. Ten courses are required with twenty-eight credit hours for completion. In-state tuition is available for those who attend, but WVU offers a low tuition rate for all students regardless of location. Many nursing students start a career as a clinical nurse, nursing professor, acute care nurse, or also medical and health manager. Additionally, clinical hours are required for completion.
West Virginia University offers over thirty degrees and thirteen certificates for twenty-three different majors. Furthermore, the college is one of the best online nursing programs in West Virginia. Additionally, the school of nursing at WVU ranked at number fifty-one on the 2015 Carnegie Classification of Institutions of Higher Education.
Format: Online
Accreditation: CCNE
---
2. Marshall University – Huntington, WV

Marshall University's RN to BSN program is completely available online, designed for working nurses, and provides an affordable tuition rate for all nursing students. The program is also ACEN accredited and provides a comprehensive curriculum that includes studies in clinical knowledge, research, and evidence-based practice. The nursing degree is available for both full-time and part-time students. The RN to BSN program will provide management and leadership skills, including teaching students the importance of delegation of care and organizational management. In addition, the program will touch on the basis of healthcare reform, health policies, and the nursing process of providing specialized care for individuals, families, and communities.
Situated in Huntington, Marshall has over 100 academic programs that include four area campuses and a diverse student body. The school also provides a low student-to-faculty ratio. Tuition costs for Marshall are affordable and transfer credits are acceptable. There are several clubs and organizations students can join on-campus and throughout the local community. Marshall University is one of the best online nursing programs in West Virginia.
Format: Online
Accreditation: ACEN
---
3. Fairmont State University – Fairmont, WV

Fairmont State University's online RN to BSN program prepares nursing students to become leaders and also managers in the healthcare field. This program also helps nurses to be an advocate in providing quality patient care. In addition, it promotes a collaborative environment with professionals through the use of knowledge, critical thinking skills, and a professional value system. Tuition at Fairmont is affordable to most. However, some scholarship opportunities are available to eligible students. About eighty-six percent of students receive financial aid.
Fairmont State University is located on a 120-acre campus that provides a low student-to-faculty ratio, including over eighty programs and ninety majors. The college has accreditation from the ACEN and provides several scheduling options for either the fast track or traditional learning. Additionally, the college has over sixty student organizations and offers 300 campus job opportunities.
Format: Online
Accreditation: ACEN
---
4. Wheeling University – Wheeling, WV

Wheeling University's online RN to BSN/MSN is designed for students who are already registered nurses and want to finish their BSN degree program. Clinical hours can be completed in the student's hometown, making a convenient and flexible degree option toward higher learning. The program allows students to take four MSN classes, along with the BSN completion, providing them with a boost towards the actual MSN graduate program. Core courses for the RN to BSN/MSN option are nursing trends and issues, concepts of nursing practices, and multisystem nursing care. WU provides in their curriculum two practicums and a comprehensive assessment.
Wheeling University, founded in 1954, is located on a 65-acre campus just minutes from the Ohio River in the foothills of the Appalachian Mountains. The school has sixteen programs of study and a small student-to-faculty ratio. WU's online nursing programs in West Virginia have accreditation from the CCNE and tuition is affordable to most students. Additionally, scholarship options are available to eligible students.
Format: Online
Accreditation: CCNE
---
5. West Liberty University – West Liberty, WV

West Liberty University offers an online, accelerated RN to BSN degree program that provides established RNs a chance to earn their BSN completion. The program is CCNE accredited. Additionally, LWU offers a transfer of up to 72 credits for nursing students to go toward their BSN degree. Also, the school offers thirty credits of lower-level nursing courses to be added for the work-life experience.
Tuition costs at West Liberty University are also low, compared to other national institutions offering online nursing programs in West Virginia. The school opened in 1837, 26 years before the state joined the Union. Furthermore, it catered to the higher educational need west of the Appalachian ridge.
Format: Online
Accreditation: CCNE
---
6. Bluefield State College – Bluefield, WV

The RN to BSN program at Bluefield State College provides a comprehensive online curriculum to nursing students who have earned their RN license already and want to go further to receive the BSN degree diploma. Bluefield State University is ACEN accredited. The University's RN to BSN program is a "2 + 2" nursing program, in which AS nursing graduates can complete their BSN in four semesters or fewer. The total program is 120 credits. Furthermore, there are three options for online courses. Students can attend a live class on the Bluefield campus. Also, they can take a virtual class from their home computer. Or students can watch the archived class video within one week from when the class was held. Tuition is affordable to most nursing students.
Bluefield State College opened in 1895. It was originally a school for African American coal miners with higher educational goals for themselves and their families. While it is still an official HBCU, BSC is no longer majority-black. The University has five schools and colleges. They include Arts and Sciences, Business, Engineering Technology & Computer Science Education, and also Nursing and Allied Health.
Format: Online
Accreditation: ACEN
---
7. Alderson Broaddus University – Philippi, WV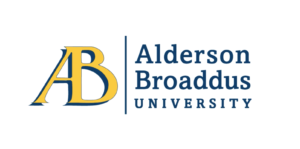 Alderson Broaddus University's RN to BSN online program provides an innovative way for working registered nurses to reach their goal of a bachelor's degree, without the hassle of changing their work-life. The university is ACEN accredited. Additionally, students can complete the online BSN in as little as eighteen months. The college also allows nursing students to convert life experiences, related to nursing as college credit, making school become more accessible and finished in less time. Courses are on average, eight-week sessions, with no campus visits required. Tuition for the RN to BSN program is also affordable.
Alderson Broaddus University, founded over 150 years ago, is located just minutes from the Tygart River Valley in Philippi, where many local activities are growing around the community. Alderson is a health-related and professional education college that provides over thirty-four degrees and a low student to faculty ratio, making learning from instructors relatable and enlightening.
Format: Online
Accreditation: ACEN
---
How Do I Become a Nurse in West Virginia?
Choosing to become a nurse is one field of interest that is worth going for. As the older generation of society continues to grow, there will also be a higher demand for nurses. In fact, in West Virginia, the growth of registered nurses has risen over the past decade. Reasons for the rise may be due to the greater need for nurses in certain areas throughout the state. For instance, urban areas or higher concentrated areas require more nurses to assist the growing elderly population.
To become a nurse in West Virginia one must earn an Associate degree in Nursing (ADN) and an RN Licensure. Many schools offer an RN to BSN degree. This degree provides a higher learning experience and nursing career positions with higher salary options. Concentrated or specializations in nursing also provide nurses with a vast amount of knowledge and training, including higher education opportunities similar to the MSN degree. All Registered Nurses, however, must pass the NCLEX exam in order to become licensed RN in the state of West Virginia to practice as a nurse. The exam is administered by Pearson Vue and costs around $200. To learn more about the NCLEX, go to NCSBN.org.
---
How is the Job Market for Nurses in West Virginia?
The overall job outlook for registered nurses throughout the nation has projected to increase up to twelve percent over the next decade, according to the BLS. The job market for registered nurses continues to rise within the state of West Virginia as well. According to the Bureau of Labor Statistics, West Virginia is the second-largest state that holds the most nurses in a concentrated area. Therefore, the most common places to find nurse positions are at hospitals, medical clinics, home care facilities, and also nursing homes. Work environments in mental health hospitals are also available.
Other than registered nurses, some employment positions available are nurse midwives, nurse anesthetists, occupational health nurses, and clinical nurse advisors. The state also needs Nurse Practitioners. However, they require nurses to earn an MSN over the average BSN degree option. Another type of job option for nurses in West Virginia is the traveling nurse. This job has become more popular and easier to find employment as well. Nurses can travel from one city to another while building up their portfolios.
---
How Much Can I Make as a Nurse in West Virginia?
The national average for registered nurses is about $71,730 annually. According, to the BLS, West Virginia has an average salary of $61,780 annually, with BSN-holders making more than ADNs. It may be low compared to the national average, however, it is slowly increasing each year. Depending on the job position and the location of interest, the pay rate may vary. For example, a nurse practitioner can possibly make six digits. A higher salary is due to their higher education and knowledge of nursing techniques. Another example is the nurse anesthetist.
A nurse anesthetist, one who works along with surgeons in an operating room, may have an annual salary of $174,790. Additionally, other RN specialists in the state are clinical nurses, which have a salary of about $93,000 per year. And, other common nurse positions are LPNs and mental health advisors. The required education level for both is slightly less than your average four-year school, however, still proves a good education. The LPN is equivalent to getting a diploma in nursing. The salary wage for each is around $40,000 annual.
---
Related: