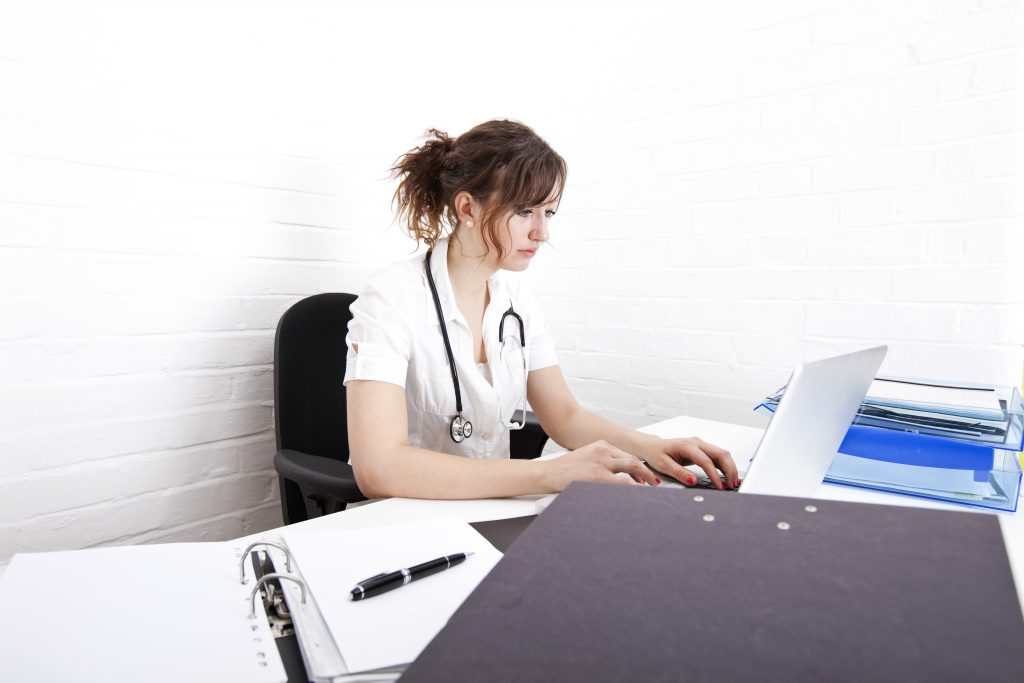 Correctional Nurse
Correctional Nursing involves working as a nurse in prisons and other correctional facilities to care for inmates. Around 2.3 million people are in US prisons, according to the Bureau of Justice Statistics. Correctional nursing is a specialty branch of nursing that supports healthcare in prisons and juvenile correctional facilities. With the confined circumstances of the patients, a correctional nurse takes on a wide range of responsibilities including phlebotomy, respiratory health, hearing, vision, broken bones, and dental work. There are more than 20,000 registered nurses working in a correctional setting.
---
What Does a Correctional Nurse Do?
Correctional nursing jobs are based out of correctional facilities and prisons. The correctional nurse's jobs involve the care and treatment of inmates in what could be a volatile and dangerous environment. The correctional nurse job description mirrors that of the Registered Nurse (RN) or Licensed Practical Nurse (LPN), against the backdrop of a correctional facility.
Federal correctional nursing jobs work out of federal prisons, while other nurses work out of jails and prisons at state or county levels. Their job description includes assessing, diagnosing, and treating patients with a variety of medical conditions. They provide care for a range of health care requirements by inmates, including everything from the common flu, diabetes, seizures, and AIDS to cancer. Nursing correctional jobs are essential roles in prisons since 39% of federal prisoners and 44% of state prisoners need medical assistance for sickness or injury.
---
How to Become a Correctional Nurse
Nursing jobs at correctional facilities often require additional safety and security training, as well as a CCHP-RN correctional nursing certification for a Correctional Health Professional by the National Commission on Correctional Healthcare. The job requires a bachelor's or associate's degree in Nursing, but all candidates must pass the National Council Licensure Examination (NCLEX). Eligibility requirements include full-time practice for two years and 2,000 hours of correctional practice. Correctional facility nursing benefits from training in emergency medicine since injuries and health concerns tend to facilitate emergency situations.
---
How Much Do Correctional Nurses Make?
The correctional nurse's salary involves a median pay of $71,730 per year (or $34.48 per hour) with a bachelor's degree in Nursing. Correctional nursing salary paired with a job outlook of an increase of 12% until 2028, makes it a great job. In addition, the correctional nurse practitioner's salary can also increase with additional training, experience, and certification.
---
Support for Correctional Nurses
Correctional nurses fill an essential role that is often unknown and underappreciated. That's why the hard work of correctional nurses is now recognized and appreciated for Correctional Nurses Week. It's technically also celebrated as the National Nurses Week over May 6-12. A correctional nursing blog was also launched in 2009 as an online education resource for correctional nurses. The Correctional Nurses Podcast is another valuable resource. (Nursing podcasts in general are a great way to feel connected.)
The correctional nursing blog is a great way to share information and experiences, but it can also help to better prepare young or inexperienced nurses who may not be familiar with the unique challenges of correctional nursing.
---
Reasons for Burnout
Burnout is a serious concern for correctional nurses. Some of the most obvious challenges are below.
Difficult Environment. Even located in the prison clinic or medical area, the correctional nurse must work in a prison. This is an environment where the goal of maintaining order sometimes leads to serious injuries for officers and inmates. As a medical professional, the nurse knows what the inmate is convicted of committing.
Medical History. The patient may not have had regular medical care. Or, they may not understand the medication names or the conditions for which they are being treated. So, nurses may have a difficult time getting even a vague idea of the patient's medical history.
Locked Up. Correctional nurses face a range of challenges and considerations because they treat patients in a secure facility. These nurses work with tough co-workers. Furthermore, they must take special care with all their activities, actions, and even statements while at work.
---
Related: