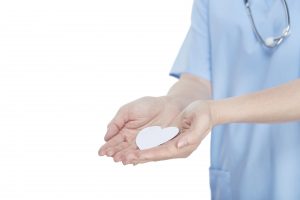 Nursing Jobs
Due to the high demand for nurses and the current shortage, it is not difficult to find available positions for a job. When you look up how to get a nursing job with no experience, you will find many facilities that are looking for new grads. The challenge is identifying when to apply for nursing jobs before graduation and when to wait until you receive your license. You also want to focus your search to ensure that you are not ending up in a career that does not fit your long-term goals.
---
1. Set Your Goals
The first step in how to get a nursing job fast is clarifying your goals. Write a list of the work you want to do in your career. Do you want to work in a hospital? If you do, then you want to focus on how to get a nursing job in a hospital. The best nursing jobs for new grads are not always the first offers you receive. You want a clear path for your long-term goals to ensure that you get started on the right path.
---
2. Evaluate Your Education
After you know the specific area of nursing where you want to work, consider your education level. Do you need to continue your education to qualify for your career goals? Do you need certification in a specialized skill? Many specialized areas of nursing will require continuing education or certification before you are qualified for the position.
As a new grad, you may want to gain experience in nursing before you apply for a higher level of education; however, you should make sure you focus on entry-level jobs that give you the right type of experience to help with your plans. For example, you may want to work under a gynecologist if you plan to pursue a career as a nurse-midwife. That will help you gain experience in the right field of nursing by assisting a medical doctor or a nurse-midwife.
---
3. Professional Networking
Consider networking as part of the process to start a job in the right field. Go to professional conferences and build up contacts with professional nurses, doctors, and healthcare administrators. Networking gives you an opportunity to find out about jobs in your field of interest. Bring a few copies of your resume in case a healthcare administrator or doctor wants a copy for an available position.
---
4. Follow Directions When Applying For Jobs
Apply for jobs through the appropriate source. Pay attention to the instructions on the application form before you submit your resume. While many clinics and hospitals may allow you to apply for a nursing job through job boards and related sources, some may require that you submit the application through the official website of the clinic or hospital. Read the instructions, double-check that you meet their qualification standards for education and experience, and then submit your resume according to the instructions. If you have connections in the facility, then you can reach out and inform them that you have submitted your resume. If you do not have connections in the facility, then you can move forward with the next application.
---
Related: