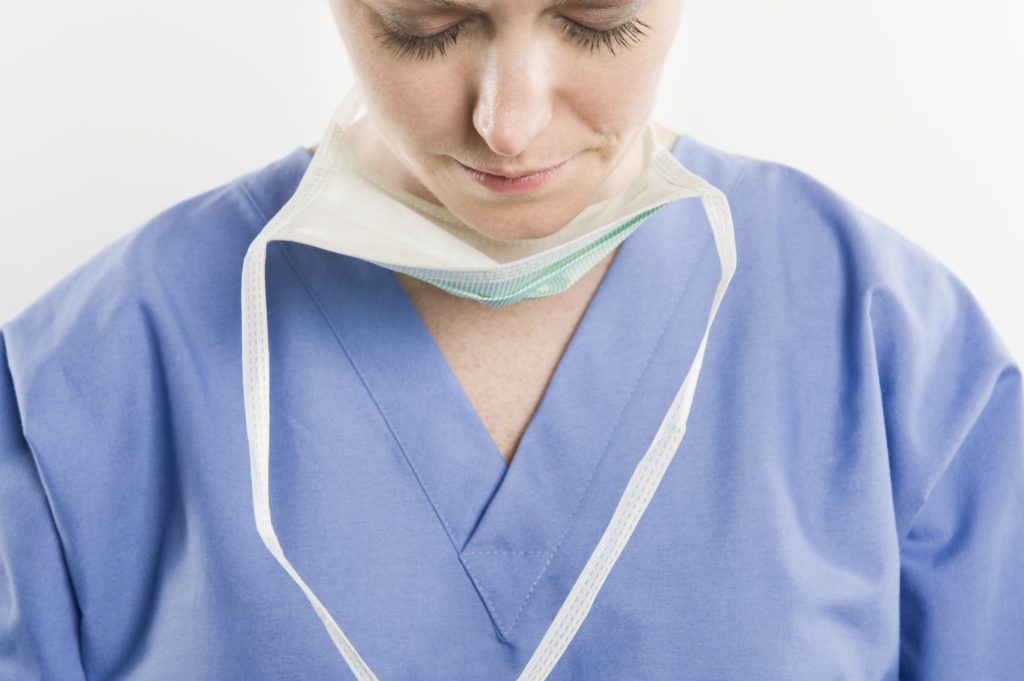 Nurse Career Changes
The most common career change for nurses can help you find a new job that uses your nursing skills and education so you avoid nurse burnout! What are some excellent career changes for nurses? Most of our content is for individuals interested in starting a career in nursing and about how to become a nurse.
However, we recognize that many nurses may need to change gears and try something new. Therefore, we have created a list of the Top 10 Nurse Career Changes. These are alternative careers for nurses that draw on the knowledge and skills you already have as a nurse. This list is for nurses interested in trying a new career! We recommend keeping your license active until you are 100% sure you don't want to return to nursing if you try a new career.
---
---
Seeking Out the Best Career Change for Nurses
To find these alternative careers in nursing, we first looked at what careers are similar to nursing. Next, we sorted the nurse career changes list for jobs that are in demand and growing. Then, we compared nurses' skills to those needed for these jobs. A change of career from nursing may be a good idea for many nurses close to burnout. Most of our information comes from the Bureau of Labor Statistics, and the Top 10 Nurse Career Changes list is in alphabetical order.
---
Transferrable Nursing Skills For a Career Change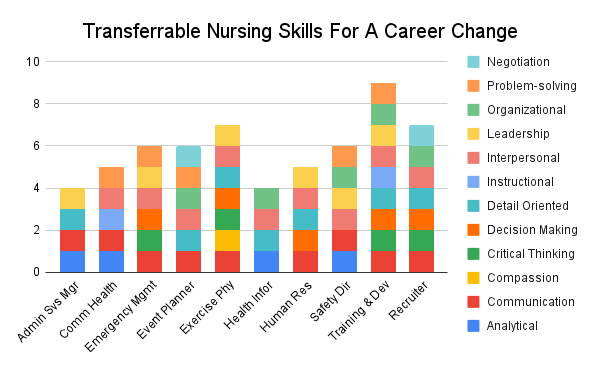 ---
1. Administrative Services Manager
While some people can get into a position as Administrative Services Manager with only a high school diploma, most workplaces require a bachelor's degree in business or a related field. Because this position requires related work experience focusing on leadership abilities, having experience as a nurse is a definite plus. Nurses also have plenty of experience keeping impeccable records from years of recording information pertinent to their patients. So a nursing career is excellent training for administrative services managers.
It also helps if they have been a nurse manager or have operated a facility as the director of nursing or some other position garnered leadership experience. In addition, nurses have the analytical skills required to know and understand how to improve efficiency and plenty of communication skills. Nurses are also very detailed oriented, which is vital in this type of career. The healthcare sector is one of the largest employers of administrative service managers. Close to ten percent of Administrative Services Managers work in this sector, making this an excellent way for nurses to change careers.
Transferable Nursing skills: Analytics, Communication, Detail Oriented, Leadership
Potential New Salary: $113,460 BLS pay in the medical sector
Salary Range: $59,470 – $168,910 BLS
Expected Growth from 2021 to 2031: 7% BLS
---
2. Community Health Educator
A Community Health Educator or Health Education Specialist is another alternative career for nurses. Health education specialists work in community centers, hospitals, and other health care facilities. Usually, at least a bachelor's degree is required for these roles. In addition, some potential employers may want the job candidate to have a certification in health education. However, some employers may only require a high school diploma or an associate degree with experience in health and wellness, culture awareness, and ethics. And on-the-job training is available in many positions. Health Education Specialists with a nursing degree or bachelor's degree in another healthcare field can earn more than individuals without medical training.
Employers usually require health education specialists to know the specific culture, medical condition, community, or disability involved in the position for which they applied. Nurses possess the analytical skills required for this career path. Additionally, health education specialists need excellent communication, interpersonal, problem-solving, and instructional skills. Although the salary is not the highest on our list, nurses are well qualified for a Community Health Educator position.
Transferable Nursing skills: Analytical, Communication, Instructional, Interpersonal, Problem Solving
Potential New Median Salary: $48,860
Salary Range: $30,440 – $70,720
Expected Growth from 2021 to 2031: 12% BLS Health Education Specialists and Community Health Workers
---
3. Emergency Management Director
The crucial role of an Emergency Management Director is to keep people safe. It only fits that it would be a good choice for nurses wanting to change careers. In addition, most emergency management directors hold a bachelor's degree and many years of experience in disaster planning, public administration, or emergency response. Nurses are familiar with planning and responding to a crisis or emergency. Some states may require specific emergency management-related certifications within a certain timeframe from accepting a position.
A good candidate will possess essential qualities for this job which nurses utilize daily. Critical thinking, excellent decision-making, interpersonal, and leadership skills are all needed for this career. Many emergency management professionals work for government agencies. So nurses who already work for a government agency, like the VA (Veterans Affairs), may find this appealing. They could change jobs without interruption to their insurance, retirement, or other benefits!
Transferable Nursing Profession skills: Communication, Critical Thinking, Decision Making, Interpersonal, Leadership, Problem-Solving
Potential New Median Salary: $76,730
Salary Range: $46,670 – $133,580
Expected Growth from 2021 to 2031: 3% BLS
---
4. Event Planner
If you want to downshift from fifth gear to first, becoming an Event Planner may be just what you need to shake things up! In this job, you will have just as many crazy stories and last-minute crises. But in this new job, these events will revolve around parties instead of life and death. An Event Planner must have excellent organizational, communication, interpersonal, and leadership skills. Most nurses already possess the qualities needed for this career shift.
The position requires a planner to organize various events, conventions, conferences, and meetings at various locations. The average salary for this position is around $51,000 per year. A degree is not usually required, so nurses would have a leg up because they already have one. In addition, Event Planning is a growing field, with over 16,000 job openings for event planners projected for each year over the next decade.
Transferable Nursing skills: Communication, Detail Oriented, Interpersonal, Negotiation, Organizational, Problem Solving
Potential New Median Salary: $49,470
Salary Range: $30,170 – $96,230
Expected Growth from 2021 to 2031: 18% BLS
---
5. Exercise Physiologist
The median pay for an Exercise Physiologist is about $50,000 a year. Nurses would make a great fit as exercise physiologists since they have already learned and understood how the human body works and how exercise will affect the body. In addition, an exercise physiologist is responsible for developing various fitness and exercise programs to assist sick patients, injured people, or disabled people to recover or at least improve their quality of life. Most exercise physiologists are self-employed, but some work for hospitals or other health care providers at full-time positions.
Typically, an exercise physiologist needs to possess a bachelor's degree in some science or health-related field, making nurses a fantastic fit for this nurse career change. They will conduct clinical work and can instruct people on biology, kinesiology, anatomy, and nutrition. A license is needed in Louisiana to become an Exercise Physiologist and most states require basic certifications like CPR. Exercise Physiology is a growing field and definitely one of the top nurse career changes to consider.
Transferable Nursing skills: Communication, Compassion, Critical Thinking, Decision Making, Detail Oriented, Interpersonal, Leadership
Potential New Median Salary: $47,940
Salary Range: $36,930 – $76,950
Expected Growth from 2021 to 2031: 9% BLS
---
6. Health Informatics Specialists/Technician
A Health Information Specialist or Medical Records Specialist may need a postsecondary certificate to enter this nurse career change field. They should possess at least an associate's degree, which nurses already have in place. Extra classes for certification in topics such as medical billing and coding may be required. However, nurses already possess the medical terminology and required skills for this career change to medical records and health information.
Health Informatics Specialists need analytical skills that will help them interpret medical documentation. In addition, they are very detail-oriented, possess integrity, and have interpersonal skills to discuss different issues with patients and other staff. The median income for this job is around $46,000 per year. In comparison, the lower end of the pay spectrum brings about $30,000 per year, while the higher side can be over $75,000 annually. Additionally, an RN with a bachelor's degree can work as a Clinical Documentation Specialist. These medical professionals manage patient medical records to ensure their health information has the correct codes and reflects a patient's diagnosis.
Transferable Nursing job skills: Analytical, Detail Oriented, Interpersonal, Organizational
Potential New Median Salary: $46,660
Salary Range: $29,430 – $74,200
Expected Growth from 2021 to 2031: 7% BLS Medical Records Specialists and Health Information Technicians
---
7. Human Resources Specialist or Manager
Do you like where you work but are tired of working there as a nurse? Many nurses switch to a Human Resources Specialist or manager within their hospital or healthcare agency. Almost all healthcare organizations have an in-house human resources department. Entering this field for a nurse career change allows you to work in the exact location but in a different role. A suitable candidate will have some experience in human resource management. They will also have some experience with business, psychology, and excellent writing skills.
A nurse who has worked as a nurse manager or in other leadership positions will be qualified for this type of position. Nurses have excellent decision-making skills, which are very important in resolving disputes as a human resource specialist or manager. In addition, nurses already possess a healthcare background, and interpersonal skills, and are very detailed oriented. The average salary for this type of position is a little over $63,000 per year.
Transferable Nursing skills: Communication, Decision Making, Detail Oriented, Interpersonal, Leadership
Potential New Salary: $62,290
Salary Range: $37,680 – $108,160
Expected Growth from 2021 to 2031: 8% BLS
---
8. Safety Director of Occupational Health
Becoming a Safety Director of Occupational Health is another good fit for a nurse career change. Typically, the position requires a bachelor's degree in occupational health and safety or a related scientific or technical field. However, some companies only require an associate's degree or a certificate. Written and verbal communication skills are fundamental in this position, and knowing and understanding the dynamics of health and safety for employees and managers. In addition, many rules and regulations in safety directories are implemented to keep employees safe at work. The person must also have excellent organizational skills, problem-solving, and decision-making skills.
Transferable Nursing skills: Analytical, Communication, Organizational, Detail Oriented, Interpersonal, Leadership, Problem Solving
Potential New Salary: $74,870
Salary Range: $44,040 – $118,510
Expected Growth from 2021 to 2031: 5% BLS
---
9. Training And Development Manager
Some of the Training and Development Manager positions will require a master's degree, but most only require a bachelor's degree in business administration, education, or a related field. Many nurses have worked as trainers and as development managers throughout their nursing careers. As a result, they possess many skills required for this nurse career change, especially for a role in a health care organization. Nurses have superior communication and collaboration skills and know how to work as part of a team. Critical thinking and problem-solving skills are also vital in this position.
The best candidate for the job will train and develop others while setting business goals and creating plans for the company to reach those goals. To meet the needs of each organization, a training and development manager will also need to have excellent decision-making skills. They also need to determine which types of training are best for each organization they work within their new position.
Transferable Nursing skills: Communication, Critical Thinking, Decision Making, Detail Oriented, Instructional, Leadership
Potential New Salary: $120,130
Salary Range: $64,370 – $207,420
Job Growth from 2021 to 2031: 7% BLS
---
10. Travel Nurse Recruiter
Many nurses are taking to the road to fill different positions all over the country and even the world. Travel Nursing is gaining in popularity and is also creating a demand for Travel Nurse Recruiters. These Recruiters work for various companies that provide travel nursing services throughout the United States. Nurses switching to this top nurse career change will make an average of about $65,000 annually and can even make up to nearly $100,000 annually. In addition, stellar communications are a must for this position, including honesty, integrity, patience, and trustworthiness.
20 Best Travel Nursing Agencies
A Travel Nurse Recruiter's job is to advise and educate travel nurses before assigning them to a job position. They also mentor them during their time at each job and after they complete assignments. The top priority for a travel nurse recruiter is to find qualified talent to fill each of the different openings around the United States and internationally at hospitals and healthcare facilities. Travel nursing is a growing field with many opportunities for experienced nurses looking to change careers.
Transferable Nursing skills: Communication, Critical Thinking, Decision Making, Detail Oriented, Instructional, Leadership, Negotiation
Potential New Salary: $65,167-$80,638
Salary Range: $27,000 to $153,500 (ZipRecruiter)
Job Growth from 2021 to 2031: no BLS info
---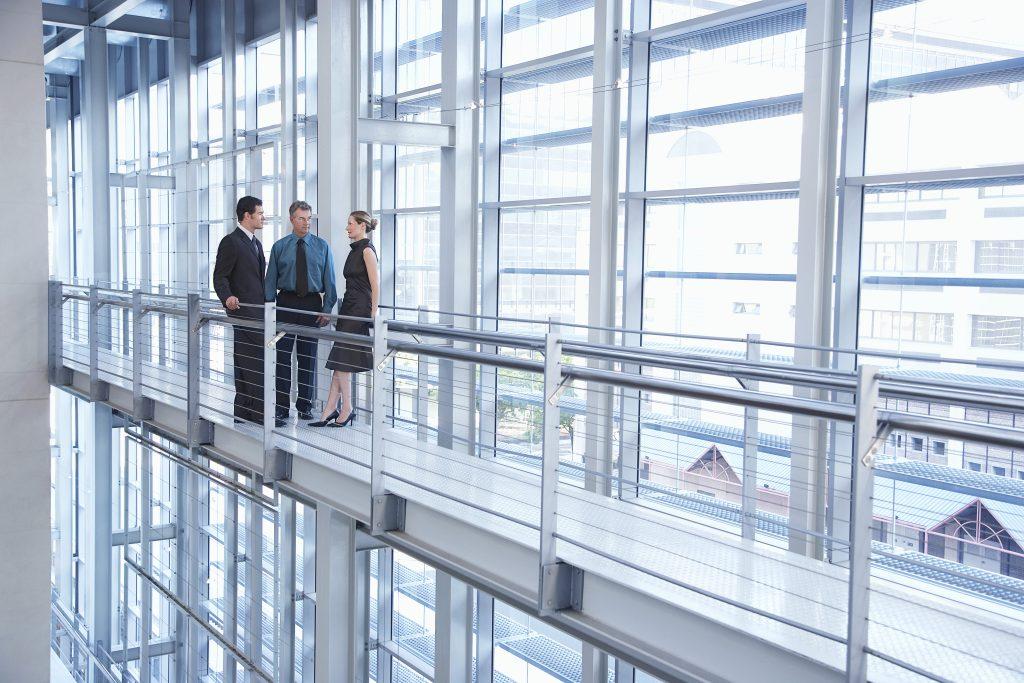 ---
Career Changes for Nurses: Where to Start
Patient care is a high stress environment and many nurses are burnt out. Below are popular options for nurses who need to make a career change.
Find a new role outside of nursing
Stay in nursing and change roles.
Earn an advanced degree or certification in nursing and change jobs.
Go back to school for a related profession
---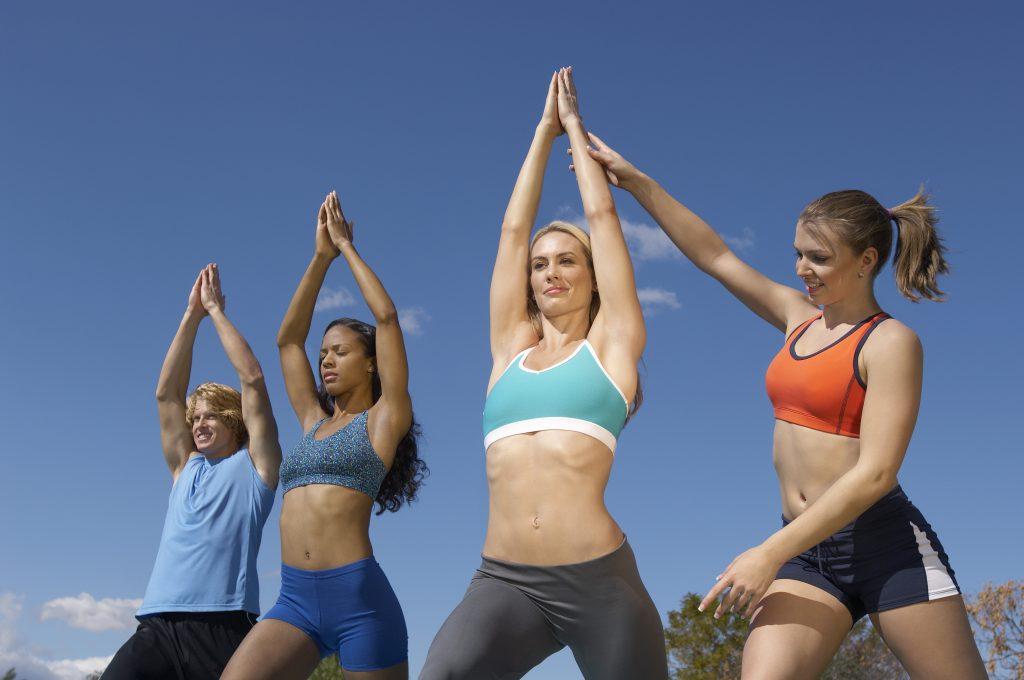 ---
Find a New Career Outside of Nursing
Promising second careers for nurses can be a wide range of positions, including fitness instructors and nutritionists. Some nurses have even decided to open their health food stores or restaurants. In contrast, others have opened their businesses as health coaches. A nurse can easily transition to a health and wellness coach or fitness instructor. Since they understand the body's physiology, this is a great nurse career change. In these jobs, nurses may set up a weight loss plan for people with disabilities and health issues.
Coaches work with individuals who suffer from obesity, diabetes, and other serious diseases. More Americans strive to eat healthier, lose weight, and get into shape. As a result, the health and wellness field continues to grow and change. This expansion provides Licensed Practical Nurses and registered nurses many opportunities to garner a second career or completely change their career goals.
---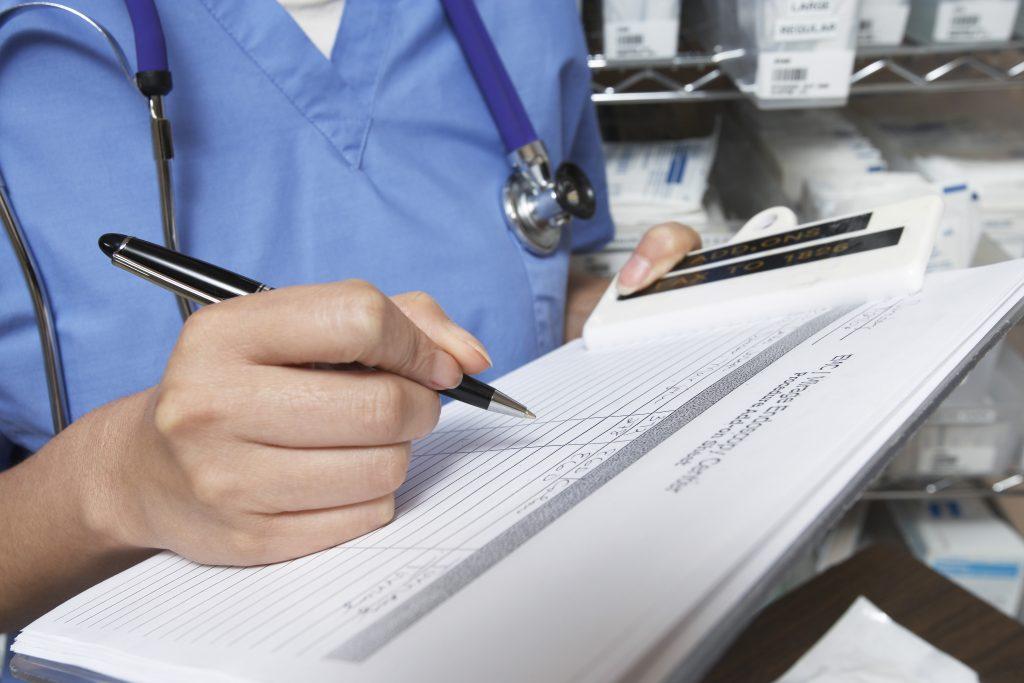 ---
Switching Careers within Nursing
What other jobs can you do with a nursing degree? One option is to stay in the nursing field but change jobs. Nurses can switch from a hospital setting to a dialysis center, home health care, or school nurse. There are many good nurse career changes, including home health care managers. Home health is a growing field, and many nurses have already opted to start their businesses. They have hired their staff of nurses and aides to fulfill the needs of patients nationwide.
Another growing field is telemedicine. Various insurance companies, doctor's offices, and hospitals use telehealth. These jobs can be very lucrative while allowing nurses to work from home. In addition, with the rise in substance abuse throughout the country, nurses have plenty of opportunities to work in the chemical dependency field or mental health facilities. Some registered nurses have even begun working for insurance companies and home health care agencies to screen patients to determine eligibility for each type of service.
---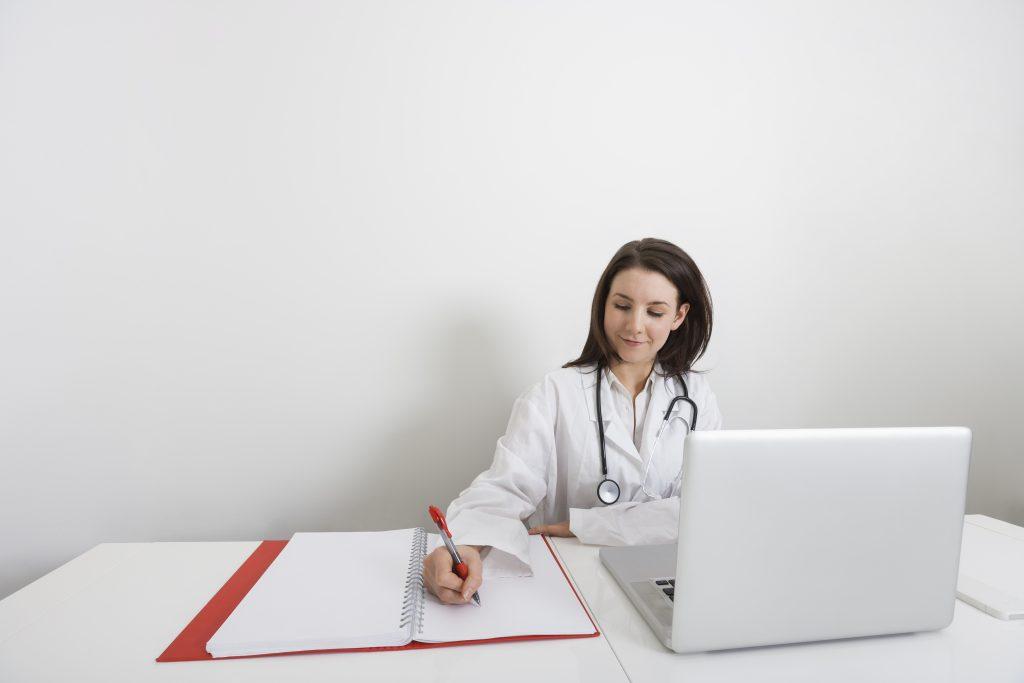 ---
What are Good Second Careers in Nursing?
Another nurse career change that is growing in popularity is obtaining a master's or doctorate in nursing for advanced nursing roles.
Nurse Educator
Another in-demand area is Nurse Education. For nurses who no longer enjoy bedside nursing, teaching may be an excellent change. There are many jobs in the nurse education field. However, nurse educators must hold a master's level degree.
Nurse Practitioner
Nurse practitioners can open practices or urgent care centers in some states. Many nurse practitioners work in a physician's office but provide primary patient care.
Legal Nurse Consultants
A Legal Nurse Consultant is a specialized nurse with a certification. They use their healthcare knowledge to consult on medical court cases. Learn more about a Legal Nurse Consultant.
---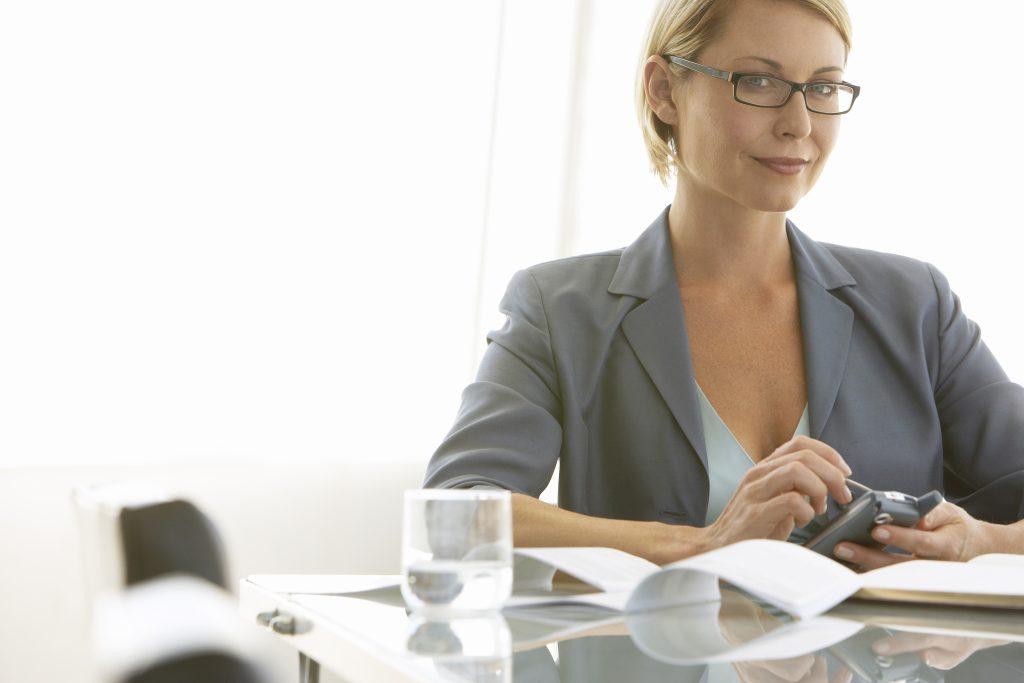 ---
Finding a New Career Path
There are related careers to consider for nurses who want to change gears and have not yet earned an advanced degree. Individuals considering more education should consider careers like physical therapy, occupational therapy, or social work. These healthcare professionals in related careers are a popular career shift.
Social Worker
Many social work jobs require a bachelor's degree. However, Clinical Social Workers need a master's degree and a state license.
Physical Therapist
Physical therapists need to earn an advanced degree. The Doctor of Physical Therapy (DPT) takes approximately three years after a bachelor's.
---
Your Nursing Career Change
If you are leaving nursing for another profession, there are many good jobs for ex-nurses. These are jobs for nurses looking for a career change from healthcare, a career change from nursing to business, and also alternative careers after nursing. Only you know when you need to make a change.
---
Related:
---