RN to BSN in Delaware
Delaware Online RN to BSN nursing programs is a path to a bachelor's degree for RNs in a short time so they can advance their careers. Healthcare in Delaware isn't quite like any other state. The second-smallest state in the union, it's also one of the most packed – the sixth most densely populated, with nearly 1 million people in less than 2000 square miles. That creates challenges for meeting healthcare needs, and those challenges increase by the nationwide nursing shortage, which affects Delaware as well. By some estimates, 10% of nursing jobs in the state are unfilled, leaving many RNs overworked and close to burnout.
Online RN to BSN degree programs helps working nurses increase their credentials, learn new skills, and advance careers. It also creates a way for Delaware's hospitals and other medical facilities to fill their nursing jobs with qualified, well-prepared professionals. With only two universities offering fully online RN to BSN degree programs, TopRNtoBSN can't fairly rank them. But Delaware nurses should know that these programs are accredited, trusted, and affordable. Career success and a real-world return on educational investment.
---
---
1. University of Delaware – Newark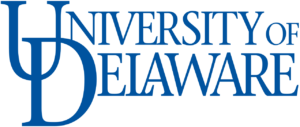 The online RN to BSN degree at the University of Delaware offers nursing students a chance for an exciting career in the healthcare industry. The innovative program is CCNE accredited and brings quality courses to nursing students wanting to go further with their nursing careers. As an online participant in the program, each student will have access to online resources, such as the online library full of helpful information and up-to-date medical articles. The RN to BSN degree is a 120-credit course program that helps students develop leadership and research skills while also increasing their knowledge and practical abilities. In addition, UD accepts 59 credits from non-nursing courses and awards up to thirty credits for the RN licensure earned.
Founded originally as a petition by the Presbytery of Lewes for educating the clergy in 1743, the University of Delaware is one of the oldest universities in the nation. Their Motto states, "Knowledge is the light of the mind." Besides their nursing programs, UD also has a physical therapy graduate program that ranks at #1 in the nation. UD has also made an economic impact in Delaware by providing nearly 25,000 jobs within the state.
Format: Online
Accreditation: CCNE
---
2. Wilmington University – Wilmington

The online RN to BSN degree at Wilmington University offers nursing students a firm foundation to prepare them for graduate education and career opportunities. Nursing courses focus on today's complex healthcare industry. The RN to BSN program works to help the diverse health needs of society's problems. The program is also CCNE accredited. Wilmington University provides nursing students with the option to take either a fast-track learning format or the traditional learning format for all its nursing students. In addition, the RN to BSN program offers a solid foundation for returning graduate students to earn a master's or MSN degree. Wilmington University's RN to BSN degree program is a fifteen-credit course, with eight-week long classes that students complete within 18 months.
Tuition costs are low for nursing students at Wilmington University, saving students money. WilmU offers over 150-degree programs to students in the Wilmington area and online, providing flexibility and affordability to all students. WilmU provides a low student-to-teacher ratio, and many degrees will take up to 90 credits from other institutions.
Format: Online
Accreditation: CCNE
---
How Do I Become an RN in Delaware?
Like other states, to become an RN in Delaware, a nursing student must take the NCLEX-RN exam. In Delaware, there are many opportunities to get the education to do just that. Delaware may be one of the smallest states by area. However, it contains many colleges and universities that offer the BSN degree program. Lately, more people are now going back to school to earn a BSN degree. Even students with a bachelor's in another field choose to enter the nursing industry.
With the demand for nurses, it is undoubtedly one of the best choices for students to choose. Those who have earned their RN certificate can enroll in the BSN degree program. In fact, in Delaware, students decide to take an accelerated schedule. These programs are a fast-track education towards the BSN degree program instead of the traditional learning format. Students who enter the BSN program in Delaware take courses in human biology, anatomy pharmacology, pediatric nursing, physiology, and family medicine.
---
How is the Job Market for Nursing in Delaware?
Job opportunities for nurses in the state of Delaware are booming. More students going to college for a BS degree are choosing the nursing program over other programs in Delaware. With the last of the Baby Boomers heading into their golden years and beyond, the healthcare industry will need more dedicated nurses to fill the tremendous need and demand that hospitals, clinics, and medical offices will require.
Graduates of the BSN programs in Delaware can find work in several facilities. Some will find employment as nurse practitioners (NP), nurse anesthetists, licensed practical nurses (LPN), or licensed vocational nurses (LVN). One thing is for sure: Delaware has very competitive salaries for nurses and offers several benefits.
Another option for Delaware nurses is receiving Multistate licensure, allowing the recipient to practice in several states within the region. Known as an eNLC, the multistate licensure enables nurses to travel to find work and go where the demand is most needed. However, nurses must acquire an RN licensure in the state where they practice. To learn more about multistate licensure, go to Delaware.gov. Nursing students can find work in hospitals, assisted living facilities, and clinics. Some may apply with home care assistance providers as well.
---
How Much Do Nurses Make in Delaware?
The salary for nurses in Delaware depends on the job description and the place of work. For instance, nurses working as nurse anesthetists can earn around $73,180 annually. However, according to the BLS, other positions, such as nurse midwives, may have the opportunity to make a salary of $113,930.
However, the job outlook may seem brighter for nursing students fortunate to work in Wilmington, Delaware. Nurses in Wilmington are more inclined to earn six-digit salaries than other areas in the state. Dover, the Capital of Delaware, is also a place to find more competitive wages for nurses. According to the site, nurse practitioners have an average income of $105,380 a year. In addition, looking for nursing jobs has become easier and more convenient with the help of social media search engines. For example, there are several online job posts for nursing students in Delaware to find a rewarding career as a nurse.
---
Related: