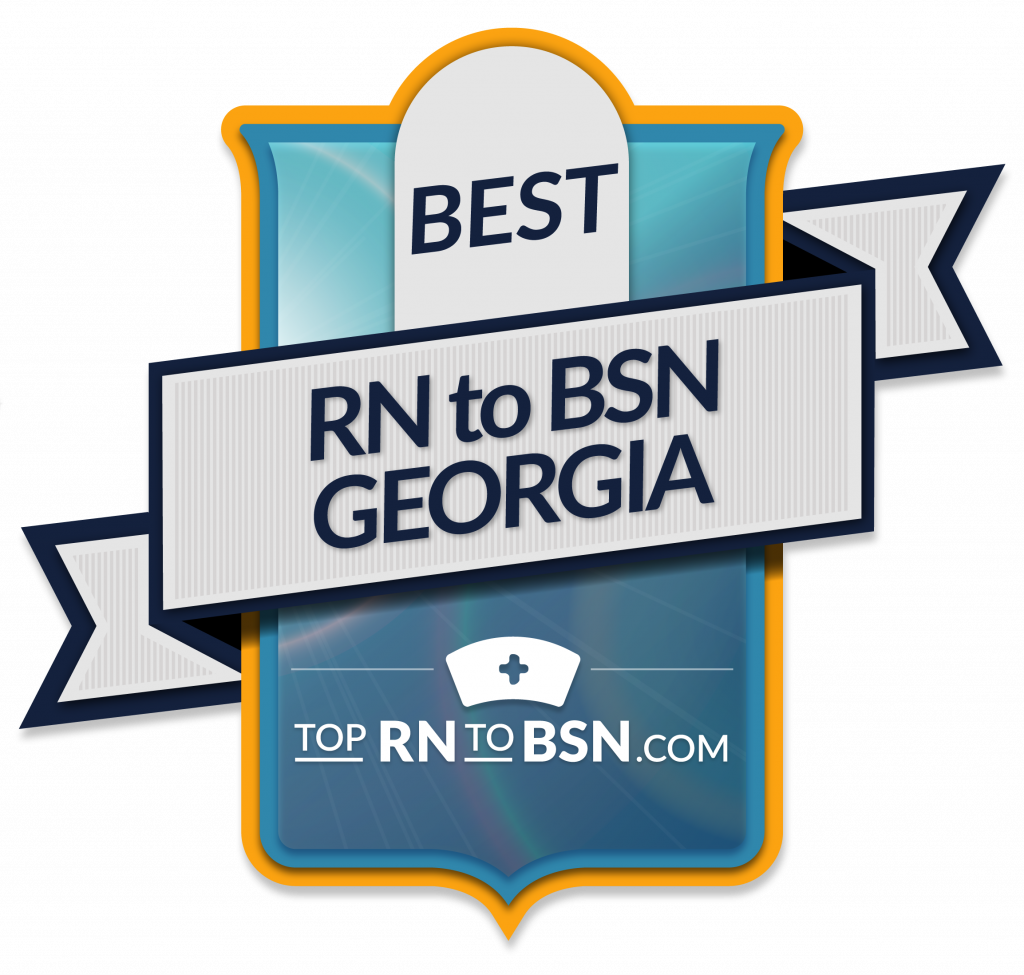 Georgia Online RN to BSN
The best Georgia online RN to BSN nursing schools offer flexible programs for working nurses that are also affordable. Nurses in Georgia, like RNs all over the country, are facing a serious question if they don't already have the BSN degree. That's because the American Nurses Association has set a goal for at least 80% of nurses to have at least a BSN degree. That means RNs who only have an associate's degree risk losing their competitiveness on the job market; they won't lose their license, but it will be much harder to get a job in a hospital or other facility when every new nurse enters the field with a bachelor's degree.
But there are a lot of reasons to look at the top nursing schools in Georgia besides changing standards. Nurses with a BSN on the average make, on average, around $4000 more per year than RNs with an ADN, but that only takes into account RNs who are doing reasonably similar jobs. With a BSN, nurses have the opportunity to specialize and work their way into many higher-paying jobs than an RN with less training. It's also worth noting that Atlanta, GA, is one of the highest-paying cities for nurses in the US, and the cost of living is considerably less than other high-paying cities.
---
Finding Online RN to BSN Nursing Programs in Georgia
For working nurses in Georgia who are feeling the inspiration (or the need) to go back to school and get their BSN, there's good news: some of the top nursing schools in Georgia offer fully online or hybrid programs designed specifically for busy professionals. The benefit of going online is real: not only do online degree programs offer convenience and flexible scheduling, but many are significant money-savers as well. Plus, several nursing colleges in Georgia have been ranked among the most affordable online BSN programs in the nation.
For budget-conscious working nurses (and what working nurse isn't?), Top RN to BSN has ranked the Best Online BSN Nursing Programs in Georgia. The programs surveyed by Top RN to BSN are all regionally accredited, and most are accredited by the CCNE or ACEN, the gold standards of nursing program accreditation.
---
---
1. South Georgia State College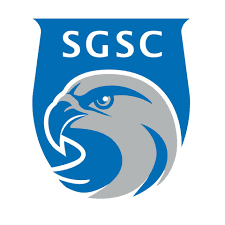 South Georgia State College is a four-year university with four college campuses scattered across the state of Georgia. The Douglas campus was named a historic district in 2010 since many of its buildings were constructed during the turn of the 20th century. The college was the first institution to become a state-supported school with two-year degrees before it include four-year degree options. Currently, the college has three core schools: the School of Arts and Professional Studies, the School of Sciences, and the School of Nursing.
This program trains nurses on issues relating to patient assessment, leadership models, informatics, and community health. To receive a BSN from South Georgia State, students must complete a total of 122 credit hours. In addition to the 90 credits earned through SGS courses, the program gives 32 credits for previous ASN work. And the hybrid program features online RN to BSN courses with occasional meet-ups at the Douglas campus. The draw of the online RN to BSN program is the flexibility and the low tuition cost of the state college.
---
2. Georgia Highlands College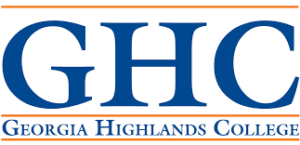 Georgia Highlands College is a member of the state University System of Georgia with five locations in the state. The college originated as a two-year community college named Floyd Junior College. But in recent years started to incorporate a bachelor's degree program in the field of dental hygiene and nursing. In 2005, the college was officially renamed Georgia Highlands College.
The RN to BSN program at Georgia Highlands College is available exclusively through the school's online portal. Nursing management skills are highlighted in the curriculum. With part-time and full-time BSN options, full-time students can complete the requirements in as little as three semesters. The college is part of the state's RN-BSN articulation plan. So nursing students can easily transfer credits from their ASN degree programs. Participation in the plan requires the student to have an ASN from an accredited nursing program in Georgia and have a valid RN license. Georgia Highland College's RN to BSN degree program is done completely online. The flexibility of scheduling coursework is convenient so you can continue to work.
---
3. Gordon State College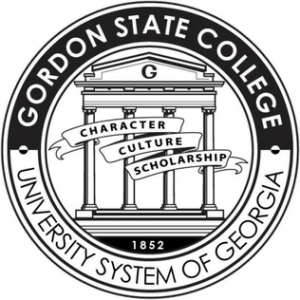 Gordon State College is a public university with roots traced back to the mid-1800s. The college was first launched as a private seminary to hold higher education courses. In the late 19th century, a military school and elementary school were both included to the campus. The college was later redesigned as a junior college before becoming part of the University System of Georgia. In 2006, the college started to offer 10 Bachelor's degree programs including a Bachelor's of Science in Nursing.
The Gordon State online RN-BSN program makes it easy for nursing students to advance their careers in the nursing management and leadership. A total of 122 credits are required for the degree, but Gordon State College allows up to half of those credits to be achieved through transfer credits. The RN to BSN program combines both online instruction and clinical experience to complete the required curriculum. The affordable online RN to BSN degree program can be finished within three semesters (Fall/Spring/Summer).
---
4. Middle Georgia State College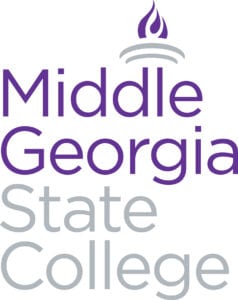 With a central campus located in Macon, Middle Georgia State University also has satellite campuses throughout Georgia. The public university offers a variety of degree programs including programs of study to earn a large number of Bachelor's, Master's, and Associate's degrees. Online course offerings expanded the number of programs available at Middle Georgia State University starting in 2013. Nursing degree programs include ASN, RN-BSN, BSN and MS.
The Middle Georgia State University RN-BSN completion program is geared toward registered nurses who may already have a position within Georgia's healthcare system. Schedules are very flexible with courses, featuring topics such as special patient populations and critical care skills, being offered online and on campus. The RN to BSN degree program is competitive at the college with NACE requirements, clinical competency exams, psychomotor tests, and more required for admission. One of the major advantages of the Middle Georgia State University is the RN to BSN degree only requires 90 credits for completion. The university also offers ASN students a chance to get a jumpstart on earning course credits toward a BSN degree prior to matriculation.
---
5. Georgia Southwestern State University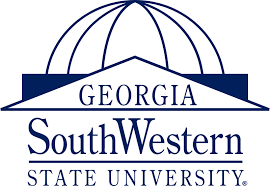 Established in 1906, Georgia Southwestern State University is a public college affiliated with the University System of Georgia. The college originated as a trade school and first offered a blend of mechanical and agricultural training courses. During the 1960s, the school began to transition to a four-year public university. In the last two decades, a number of Master's degree programs have been offered by the college including Master of Education, Master of Computer Science, Master of Business Administration, and most recently, Master of Science in Nursing.
The Georgia Southwestern State University RN-MSN degree program can be customized to work with any student's schedule. For those looking to earn a BSN quickly, courses can be finished within one year. For students with less free time, half semesters are offered with only seven weeks of courses required to complete the term. Classes focus on leading nursing teams and assessing patients in different settings. In 2017, AffordableColleges.com ranked the RN-MSN online nursing degree programs at the college as one of the most affordable in the country.
---
6. Columbus State University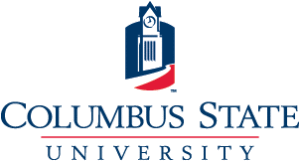 Columbus State University was founded in 1958 under the name of Columbus College. The tiny college began out of a renovated hosiery mill with only 15 faculty members available to teach 300 students. The college was initially launched as a junior college but became a four-year university in 1970. The main campus for the university is located in Columbus and is home to the college's major academic and athletic facilities. A satellite campus at RiverPark holds courses in fine arts. The School of Nursing has a large number of degree tracks including BSN, RN-BSN, MSN and MSN-Family Nurse Practitioner.
The Columbus State University online RN to BSN degree program offers the perfect opportunity for registered nurses to earn an advanced degree without losing income from working. The online RN-BSN degree requires no commuting to campus and is a year-round program that has rolling admissions. Online classes are interactive and terms last only seven weeks with professional development an integral part of the curriculum. Affordablecolleges.com ranked Columbus State University as having the 29th Best Online Nursing Degree Program. The online nursing program at Columbus State University has also been featured on rankings from U.S. News & World Report.
---
7. Albany State University/Darton State College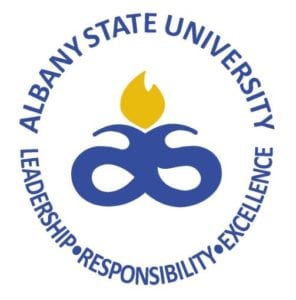 Albany State University has been nationally recognized for offering cutting-edge distance learning degree programs. Although the college started as a bible school when established in 1903, the university earned four-year status in 1943 after joining the University System of Georgia. During the 1960s, the college was an integral part of the civil rights movement and was a site of a number of notable protests. In 2017, Albany State University merged with Darton State College. This merger made Albany State University one of the largest historically black colleges and universities in the nation. The consolidation with Darton State College also expanded course offerings, including more degree options for nursing students.
The Albany State University online RN to BSN program offers an accelerated track for nurses looking to earn their BSN. Admission requirements include a current Georgia RN license, completion of ASN or equivalent coursework, a 2.7 GPA or higher and a potential interview with a RN-BSN program coordinator. The program requires only 31 credit hours with the total tuition cost being less than $6,000. Required classes include Pathophysiology for RN and Health Assessments. The online RN to BSN degree at Albany State University is completed over the span of three consecutive semesters.
---
8. Georgia Southern University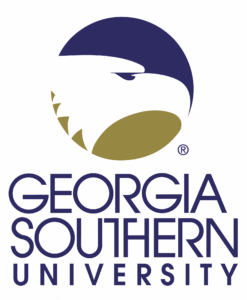 Like many of the south's higher education institutions, Georgia Southern University started as a training school for mechanics and agriculture. Since its inception in 1906, Georgia Southern University has expanded into one of the largest public colleges in the state. Both Forbes and U.S. News & World Report have ranked Georgia Southern University as being among the best value colleges within the nation. The college has a total of three campuses within the state. The School of Nursing departments is found on both the Statesboro campus and the Armstrong campus in Savannah.
The Georgia Southern University online RN to BSN degree program is an affordable way for nurses to finish their schooling while scheduling online BSN classes around their work schedules. The RN to BSN program is available to students in an entirely online format. Topics of study include nursing ethics, legal issues in nursing, healthcare policies, and leadership-building skills. The RN-BSN degree at Georgia Southern University has received national recognition with top rankings as having the top online Bachelor's degree programs and best RN-BSN online program.
---
9. University of West Georgia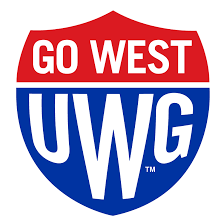 Located west of Atlanta, the University of West Georgia began in the early 20th century as the nation looked for more ways to provide educational opportunities for youth located in rural regions of the country. The college's original name was the Fourth District A & M School but was changed to West Georgia College in 1933 when the school began two-year degree programs. In 1996, the college earned university status and was renamed the University of West Georgia. Currently, the university has over 88 degrees available. Distance learning has been emphasized in recent years with the college offering undergraduate and graduate degree programs online.
The University of West Georgia's RN to BSN program is completely online. The online program includes courses designed to develop a liberal arts foundation alongside a competitive science curriculum. The online RN to BSN program was initially developed for Georgia nurses, but the school has recently started to accept applications from out-of-state residents. The degree program requires a total of 120 credit hours with a maximum of 90 transfer credits accepted. The University of West Georgia's RN to BSN program is considered a great value due to low tuition costs and no price changes based on student residency.
---
10. Clayton State University

Clayton State University was established as a public college in the late 1960s and is part of the University System of Georgia. Clayton's campus has a park-like feel with buildings being spread across almost 200 acres in a wooded lot featuring five different lakes. Despite the woodsy setting, the college is near to all of Georgia's major attractions including downtown Atlanta and Atlanta's international airport. The college currently has close to 60 different degree programs including a BSN, RN to BSN, and MSN programs for nursing students.
Clayton State University's online RN to BSN program curriculum has been recently revised to make it easier for students to earn their degrees. Nurses who have completed an ASN program can typically receive an exemption from the program's core classes. The online RN to BSN program at Clayton State University also has the distinction of not requiring a Georgia RN license. Instead, applicants need only to have current licensure in any state within the United States. Online courses within the program can be taken on a part-time or full-time basis and focus on community health, management in nursing, and advanced assessments. Clayton State University offers low tuition rates to keep the online RN to BSN degree program affordable.
---
11. University of North Georgia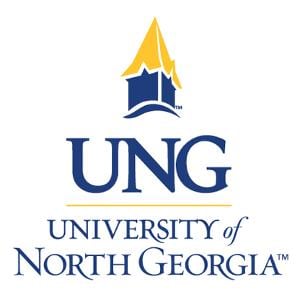 The University of North Georgia was borne out of a merger between North Georgia College and University and Gainesville State College. It is one of the large colleges within the state and has an active ROTC population. It is considered one of only six senior military colleges in the entire country. Online courses are available as well as classes held at one of the six campuses found throughout the northern part of Georgia. A number of degree programs are offered exclusively online, including the RN to BSN curriculum.
The admission requirements for the University of North Georgia's RN-BSN online program are similar to many other offerings in the state. The college requires a Georgia RN license, an ASN degree, and the completion of core classes prior to enrollment. Total credit hours including any ASN transfer credits must equal 120 in order to graduate with a Bachelor's of Science in Nursing. Student outcomes who have completed the online RN to BSN program at the University of North Georgia are positive. According to 2016 program outcome metrics, 87 percent of students completed the program and 89 percent found job placement post-graduation.
---
12. Georgia State University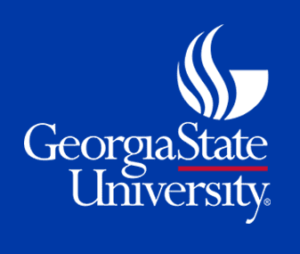 Georgia State University is one of four public research universities found within the state of Georgia. The university has the largest number of degree offerings in Georgia with more than 250 current programs. Georgia State University has a total of 10 colleges spread out across its sprawling campus found within the heart of Atlanta. The nursing degree programs are part of the Byrdine F. Lewis School of Nursing and Health Professions. The nursing school has partnerships with over 200 clinical locations throughout the region. Due to the college's status as a research university, facilities are state of the art with the latest technologies available to students including human simulators.
The Georgia State University online RN to BSN option is offered as either a two-year part-time program or a one-year full-time program. Eligible applications will already have an associate's degree or equivalent diploma in nursing with up to 60 credits being transferrable. Excluding clinical work, all Georgia State University BSN classes are done online with certain courses only requiring a 7-week term for completion. Classes include professional nursing trends, nursing policies, and management techniques. The nursing degree programs at Georgia State University have been nationally recognized for affordability and post-graduation achievements.
25 Best Nurse Residency Programs Post-BSN
---
13. Georgia College & State University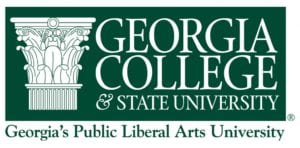 Established in 1889, Georgia College is one of the oldest higher learning universities in the state. The college began as a vocational school for women who needed training in industrial work. The all-female college became co-ed in 1967 and began to offer more four-year degree programs to students to become a premier liberal arts university. In recent years, the university has looked for ways to expand program offerings including the degree tracks within its School of Nursing including the RN-BSN program.
The online RN-BSN program at Georgia College is intended to help nurses with ASN degrees earn enough credits for their BSNs. Registered nurses can complete the program within three semesters or take longer if needed. The curriculum has a strong focus on clinical leadership positions and instruction on how to provide medical care within a variety of healthcare settings. The program also prepares the student to continue on with their studies and earn a Master's of Science in Nursing. Georgia College's RN-BSN degree is accredited by the Georgia Board of Nursing and includes access to a dedicated program advisor. The Georgia College RN-BSN program has reported that 100 percent of graduates are employed after graduation.
---
14. Thomas University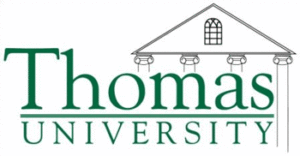 Thomas University is a private non-profit college with satellite locations in both the southern United States and China. Students can earn their degrees on campus or through distance learning programs. The college has partnerships with a number of universities in China as part of a dual degree exchange program. The college has both undergraduate and graduates degrees including RN-BSN and RN-MSN programs.
The Thomas University hybrid RN to BSN degree takes place over a 15-month period and is designed to not interfere with a registered nurse's work schedule. The hybrid program includes both online nursing courses and in-person learning sessions. Courses focus on community health, nursing ethics, and nursing leadership. A notable feature of the Thomas University RN-BSN program is all students automatically receive a scholarship that reduces their tuition costs each semester by 20 percent.
---
15. Brenau University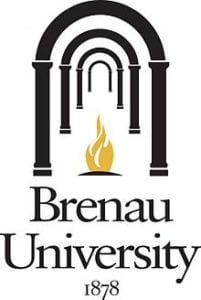 Brenau University was founded in 1878 as a private institution to advance the education of women. The historic buildings throughout the Gainsville campus are listed on the U.S. National Register of Historic Places. The Women's College at Brenau continues to serve the female population with only a small percentage of students enrolled in the co-ed schools. Brenau's study body is made up of 87 percent female students attending classes in person or online through the school's virtual portal. Online degree programs were first launched at Brenau in 2002 and have expanded each year.
The Brenau online RN to BSN program is part of Georgia's statewide articulation plan. Requirements for admission include an ASN or equivalent and 1,000 clinical hours. Transfer credits are held in escrow by the university until students complete a three-hour course on professional nursing. The course is intended to prepare students for advanced classes in nursing policy, leadership, pharmacology, and more. Brenau University's RN-BSN program offers a high value at a low cost with courses completed online or on-campus during nights and weekends.
---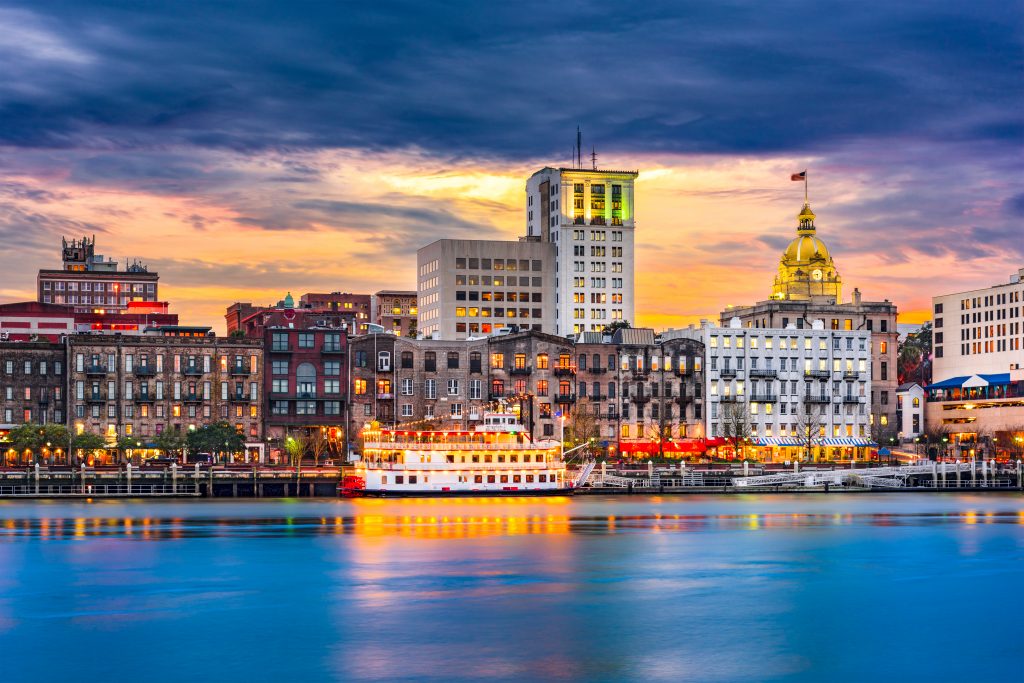 ---
How Do You Become a Nurse in Georgia?
Attending nursing programs in Georgia doesn't require any prerequisites according to the Georgia Board of Nursing. However, many nursing students in the state of Georgia will opt to participate in a 2-year nursing program in Georgia to receive their ADN or a four-year BSN nursing program in Georgia at top nursing schools in Georgia. In doing so, they'll achieve the coursework and credit hours necessary for applying for the NCLEX nursing license in Georgia, which is license verification in GA. Of course, working RNs will need continuing education to renew their license.
When researching RN to BSN programs in GA, as well as other nursing programs in Georgia that are approved by the Georgia Board of Nursing, students will find a wide variety of options and flexibility. For example, in addition to finding courses necessary to help them obtain their nursing license in Georgia, many nursing schools in Georgia offer accelerated nursing programs in Georgia, as well as weekend evening nursing programs in Georgia.
Therefore, it's possible to find nursing schools in Georgia that will not only help students achieve their goals regarding obtaining a degree and obtaining a nursing license in Georgia, but it's also possible to find top nursing schools in Georgia that will accommodate schedules and set future nurses on their career paths sooner.
---
Are Nurses in Demand in Georgia?
According to Samantha Max's article, The Need for nurses is growing in Georgia. How will hospitals keep up with the shortage? published in The Telegraph on November 2018, "Researchers estimate Georgia's demand for registered nurses to rise to 101,000 in the next dozen years, while the supply is only projected to grow to 98,800. The state will likely need over 10,000 more licensed practical nurses than it can supply by 2030, as well." What does this mean regarding RN jobs in Georgia, as well as LPN jobs in GA? Ultimately, the state of nursing in Georgia is such that there are a shortage and a growing demand for individuals to fill nursing jobs in Georgia.
If you're a new grad, RN jobs in Georgia are readily available. If students search through job sites like Indeed.com, for example, they may also be able to find RN jobs in Atlanta, GA with a sign-on bonus. Because there's such a shortage of nursing in Georgia, these RN jobs in Georgia and LPN jobs in GA include a sign-on bonus as a means of enticing applicants and retaining them long-term. The goal is to prevent nurses from leaving the job after one year and encourage RN jobs in Georgia to last throughout the applicant's career.
---
How Much Does a Nurse Make in Georgia?
When looking at the pay rates for Payscale.com and Indeed.com, you'll find that the average hourly rates for a registered nurse (RN) range between $29.37 and $33.35, with the first being the national average and the second being a Georgia nurse salary. According to Payscale, the national average for a registered nurse's annual salary is $63,618. Indeed.com states that their hourly rates meet average nurse practitioner salary in Georgia. Atlanta, in fact, is one of the highest-paying cities for nurses in the US.
Even though a nurse practitioner's salary in GA is earning a slightly higher rate than the national average, these salaries are still considered on the low end by many who choose to become nursing specialists. You'll find that, if students hold a degree, they'll earn a higher rate even if they're looking at an entry-level RN salary in GA. For example, if students are holding their ADN, Payscale reports they'll earn $67,000 annually. Those who decide to advance their degree further and are holding their MSN could earn up to $92,000 per year, according to Payscale.
---
Your Nursing Carre in Georgia
Therefore, when researching a Georgia nurse's salary, keep a few things in mind. Look for a nurse practitioner salary in GA with a sign-on bonus and other enticing benefits. Next, look for a Georgia nurse salary with a good entry-level rate. Finally, the more education you have, the better the annual nurse practitioner salary in GA you'll achieve.
---
Related: