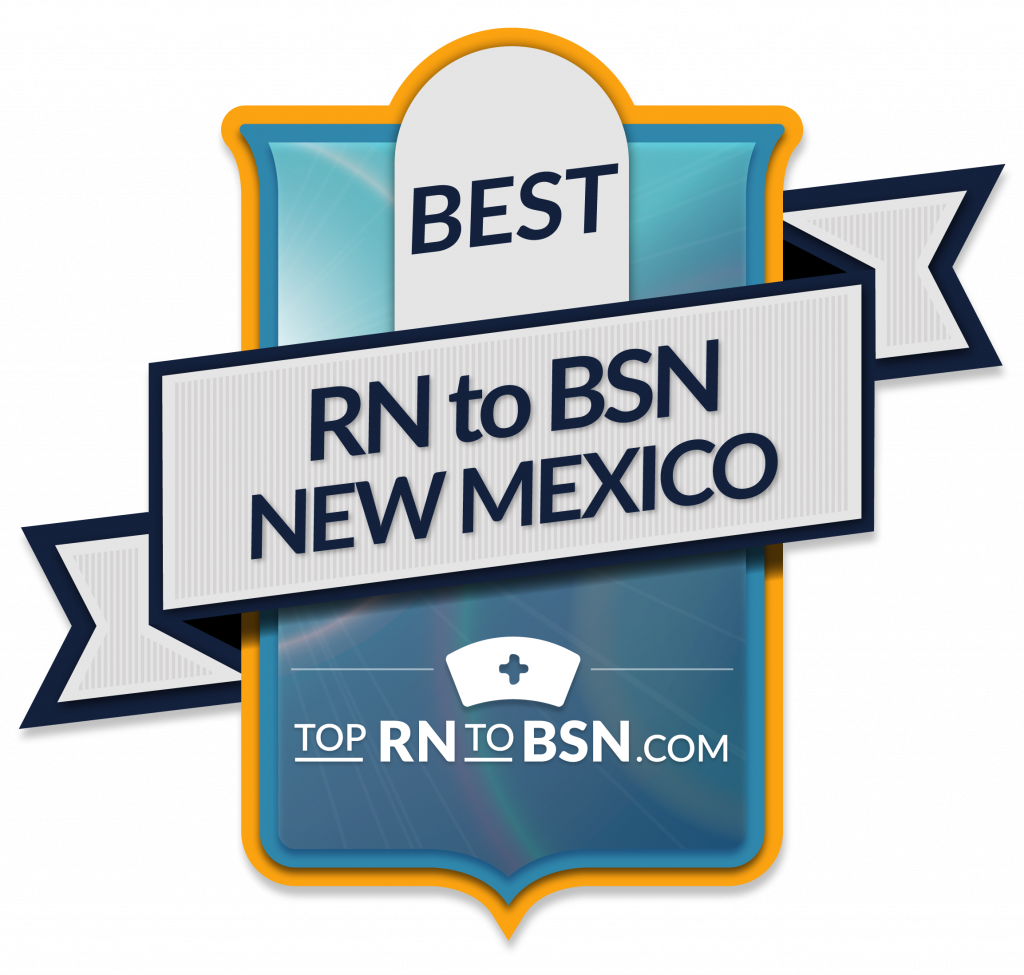 New Mexico Online RN to BSN
The best New Mexico online RN to BSN nursing schools have programs for working RNs that are flexible and affordable. The healthcare system in New Mexico has a unique set of challenges, including a growing senior population (especially as retirees move to the state for its low cost of living and warm climate), a large low-income population, and a citizenry among the most culturally and ethnically diverse in the US. With those factors, New Mexico's nurses need to be culturally competent, well-trained, and unafraid of leadership. They need skills and characteristics that are at the center of higher nursing education.
To be the best nurses they can be, and to remain competitive in a tough job market, registered nurses in New Mexico are going beyond their associate's degrees to get their BSN. For working nurses, an online RN to BSN program is the smartest choice, and online nursing programs in New Mexico are some of the best in the US. For working nurses looking for the best RN to BSN programs in New Mexico, TopRNtoBSN editors have put together a thorough ranking.
---
How We Ranked the Best Online Nursing Programs in New Mexico
Our ranking of the best online RN to BSN programs in New Mexico begins strictly with accredited, trusted institutions, whether public or private, small or large, offering an online or hybrid RN to BSN. From there, we ranked programs by factors that give students confidence in the return on investment for their degree: Tuition Cost, Reputation, and Potential Salary, with data drawn from College Scorecard, IPEDS, and Niche.
---
1. New Mexico State University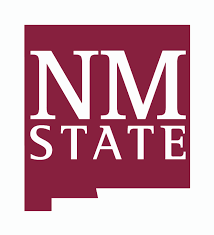 New Mexico State University's online RN to BSN program provides each nursing student with the skills of leadership and management they will use throughout the nursing industry. The program is perfect for those with diverse education and multicultural background. NMSU nursing students may take up to twelve credits of MSN courses as electives for the BSN degree. New Mexico State University's nursing program is one of the best RN to BSN programs in New Mexico and is CCNE accredited. The tuition at NMSU is competitive compared to other New Mexico Universities and Colleges.
New Mexico State University is known as a comprehensive research land-grant institution with academic excellence in teaching, research, and public service; it is located in Las Cruces, the second-largest city in the state, after Albuquerque. New Mexico State's motto, "Be Bold. Shape the Future," states that NMSU's vision is to provide the means to help students successfully excel in their future endeavors.
Format: Online
Accreditation: CCNE
Visit the school
---
2. New Mexico Highlands University

The online RN to BSN degree at New Mexico Highlands University is for RN nursing students who desire to advance their skills towards a baccalaureate program in nursing. The program is CCNE accredited and provides thirty-two core classes specifically designed for the working RN. The courses include evidence-based applications in health assessment, introduction to nursing informatics, nursing research, and community health nursing. Requirements for the program is simple: an RN licensure and a GPA of 2.0 or higher. This RN to BSN degree will provide nursing students with expanding their knowledge while preparing them to be leaders within the nursing industry. Tuition at NMHU is affordable to most nursing students.
New Mexico Highlands University is a public, state-run institution. Located in Las Vegas, The University has plenty of places for campus life entertainment. Almost half of the graduates go for higher education to potentially make a higher salary. NMHU provides students with several athletic clubs and organizations for student involvement. The University also has campuses in Albuquerque, Rio Rancho, Santa Fe, and Farmington, NM.
Format: Online
Accreditation: CCNE
---
3. University of New Mexico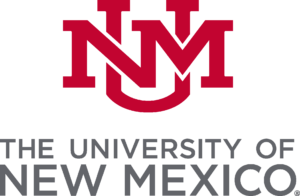 There are several online nursing programs in New Mexico, though the University of New Mexico's online RN to BSN stands out among the best. UNM's RN to BSN program only requires thirty credits towards your four-year completion degree. Classes are also conveniently only seven weeks long and the school is one of the most affordable tuition options within the state. The RN to BSN program is CCNE accredited. The curriculum for the nursing degree at UNM offers courses in Advancement in Professional Nursing, Genetic literacy across the Lifespan, Care of vulnerable populations, and Foundations of Leading Change and Advancing Health.
The University of New Mexico provides over 200 degrees, including 96 undergraduate programs. UNM has almost 170,000 alumni students and offers some generous scholarship programs to eligible students. The college has several high rankings as well, including national recognition for one of the best Rural Medicine programs in the US, and one of the top for clinical training.
Format: Online
Accreditation: CCNE
---
4. Eastern New Mexico University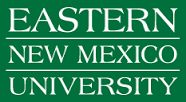 The online BSN completion program at Eastern New Mexico University is a great place to get your nursing career on track. Many online nursing programs in New Mexico offer academic excellence and low tuition costs; however, Eastern New Mexico University goes beyond the basics by offering more opportunities for higher education graduates. The BSN degree provides the nursing student with courses in theoretical principles of nursing, knowledge of evidence-based practices, and learning cultural competencies through applied sciences and humanities. The BSN completion is also ACEN accredited.
ENMU is the youngest state university in New Mexico, opening its doors in 1934. It was the North Central Association of Colleges and Secondary Schools that gave them the accreditation at first. Located in Portales, the university is only a short ride from the border of Texas and an hour from Fort Sumner. Many nursing students work part-time to pay for tuition costs; however, the university does have an affordable tuition cost, with generous scholarship program opportunities available to those eligible.
Format: Online
Accreditation: ACEN
---
5. Western New Mexico University

The online RN to BSN program at Western New Mexico University offers a comprehensive education in leadership, patient care, and community health nursing. The curriculum provides evidence-based practices within forty-two credit hours, which can be completed in two years or less. There are several RN to BSN programs in New Mexico that provides students in learning strong leadership roles; however, Western New Mexico University encourages students in participating in learning complex roles in nursing while enhancing their critical thinking skills. The school is also CCNE accredited. WNMU only requires its nursing students in the RN to BSN program to have a GPA of 2.75 or higher and be a graduate of the ADN program or equivalent to it. In addition, Tuition costs are low at WNMU.
WNMU is located in a small historical town near the edge of the Gila National Forest. The town is known for its Art and Entertainment community, along with festivals they have throughout the year. Outside of Nursing, the college also offers a wide range of majors to choose from for higher education goals. The college's motto is "where adventure and education intertwine," which makes perfect sense since the town is surrounded by beautiful landscapes.
Format: Online
Accreditation: CCNE
---
How Do I Become a Nurse in New Mexico?
Becoming a nurse in New Mexico takes only a few steps. The first step is a requirement of two years completion for an associate nursing program or nursing diploma. From there, you are qualified to take the NCLEX exam. Just like most other states, the NCLEX is required to practice nursing in New Mexico. So whether you are moving on to an RN to BSN degree or going to work with your RN license, taking the NCLEX exam is necessary. Keep in mind, nursing graduates can take the exam before their BSN degree; however, most employers do recommend the four-year achievement anyway.
There are two types of NCLEX as well. One is the NCLEX-RN, which is the basic one. The other is the NCLEX-LPN, which is for Licensed Practical nurses only. Whatever one the graduate chooses, the NCLEX cost is the same. The graduate will pay $200 for the exam through Pearson Vue. The NCLEX is sponsored by the National Council of State Boards of Nursing (NCSBN) provides it.
Some states also charge an application fee for the RN license as well. In the state of New Mexico, the application fee is $110, and $44 for the background check is also required through the state. Out of state registered nurses who have already taken and passed the NCLEX, and move to New Mexico for work, will have a chance to receive a license through endorsement. To learn more about the NCLEX, go to the NCSBN website.
---
How is the Job Market for Nurses in New Mexico?
In the state of New Mexico, the demand for nurses is growing each year. In fact, The nursing industry itself expects to possibly double by the year 2026. Additionally, New Mexico recently was ranked as the fourth-best state for nurses. And in the capital of the state, Albuquerque, New Mexico, the demand for nurses is steadily rising. The quality of New Mexico hospitals is also among the best in the nation, which attracts more RNs to find employment within the state.
According to US News and World Report, nursing jobs are highly ranked in the top 100 best jobs in America as well. For example, nurse anesthetist is at #5, nurse practitioner: #7, nurse-midwife: #16, and registered nurse: #19. In New Mexico, the top nursing jobs are RNs, nurse practitioners, nurse midwives, and instructor nursing jobs, meaning those who teach nursing courses at local community colleges or universities. Registered nurses and every other nursing position is rapidly growing in the state of New Mexico. With more people living longer than in the past, the need for registered nurses will continue to rise.
---
How Much Can I Make as a Nurse in New Mexico?
The salary of a registered nurse varies from state to state. The average RN salary with a BSN in New Mexico is $71,730, which matches the national average; according to the BLS. Depending on the concentration or specialization you choose, there may be a six-digit salary in your future. For example, nurse practitioners make more than the average RN. The average pay rate for nurse practitioners in New Mexico is $109,330 a year, compared to the national average, which is $107,480.
Choosing a career as a nurse practitioner provides the student with more benefits and responsibilities in the workplace. However, the higher salary increase expects nurses to go on to higher education as well. Most nurse practitioners have at least a master's degree in nursing. Another interesting nursing position is the nurse-midwife. In the Southwest, where New Mexico lies, there is a higher chance for midwifery than in the Midwest. The average salary for NM nurse midwives is $97,930, according to the Bureau of Labor and Statistics.
---
Related: