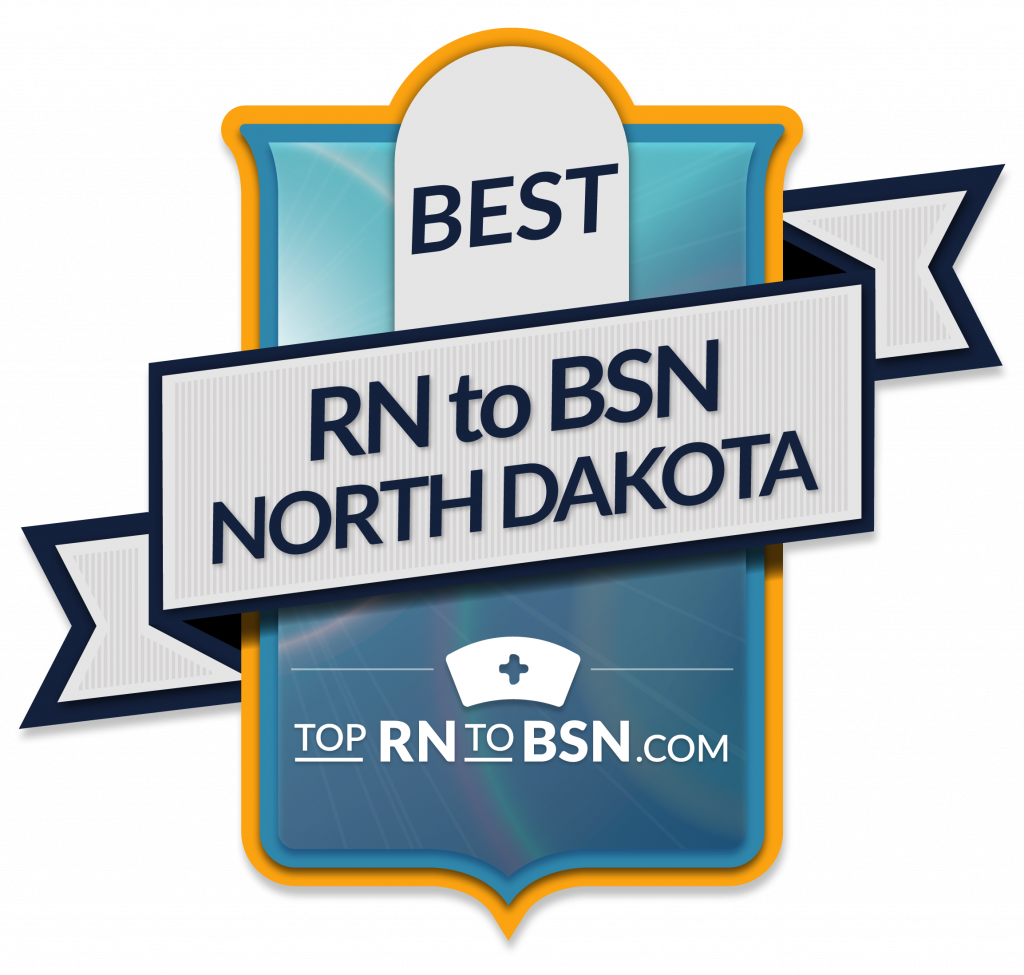 RN to BSN in North Dakota
North Dakota online RN to BSN programs prepare nurses for career advancement and offer flexible options for working RNs. Most people don't think of North Dakota as a destination state, but with a booming energy industry, the state's population is growing quickly. That puts a new strain on the healthcare system in the state, which already has challenges to contend with, especially its far-flung rural communities and American Indian reservations, where access to healthcare can be difficult. With North Dakota contending with a nursing shortage like the rest of the US, nursing schools are working on ways to turn out more highly-trained, well-educated professionals. Online RN to BSN programs are an essential part.
Online nursing programs in North Dakota are particularly important for helping nurses increase their credentials, improve their skills, and develop their careers (making more money, too). Working nurses can turn to online programs that allow them to work around their schedules and perform their clinical hours where they are, without having to move or commute. For nurses in rural areas, where education is usually lower, it's the best option for their own benefit and the good of the community.
---
Methodology: Ranking the Best Online Nursing Programs in North Dakota
To rank the best online nursing programs in North Dakota, TopRNtoBSN editors searched for accredited colleges and universities offering fully online and hybrid RN to BSN programs designed for North Dakota nurses. From there, we ranked programs according to three factors: Affordability, Salary Potential, and Student Satisfaction, using data from College Scorecard, IPEDS, and Niche. These criteria tell nurses they can trust the program to offer quality education and real career impact.
---
---
1. University of North Dakota

The online RN to BSN nursing completion program at the University of North Dakota is one of the fastest-growing in the state. It is a thirty-credit program, offering courses in advanced studies that help expand the student's education with new techniques in nursing and more training in preparation for the nursing industry. The RN to BSN program is CCNE accredited. Courses include public health nursing theory, pathophysiology, and informatics in nursing and clinical reasoning for safety and quality outcomes. The curriculum also includes evidence-based practices. The RN to BSN completion program is affordable to most students and may offer scholarships and grants. The degree is one of the top online nursing programs in North Dakota.
Founded in 1883, UND offers over 225 fields of interest, 250 clubs and organizations to get involved in, and a low student to faculty ratio. The RN to BSN program is available part-time and full-time. The University of North Dakota has a ninety-six percent rate of students that pass the NCLEX exam. Common career paths for the program are clinical nursing, nurse anesthetists, nurse practitioners, and nurse-midwifery.
Format: Online
Accreditation: CCNE
---
2. North Dakota State University
North Dakota State University's RN to BSN track offers nursing students an online option that is convenient and easy to maintain. The program has been available for many years, providing high-quality education for today's healthcare industry. Accredited by the CCNE, the RN to BSN track offers evidence-based practices and core classes in the essence of nursing. Additionally, there are also transcultural nursing care and population-focused classes. As one of the best online nursing programs in North Dakota, the school also offers an affordable tuition rate.
North Dakota State University is a student-focused, land-grant research college. The school is listed on the Top 100 public research universities ranking site. Additionally, NDSU has an eighty-three percent success rate and offers several graduate programs as well.
Format: Online
Accreditation: CCNE
---
3. Minot State University

The online BSN completion program at Minot State University offers nursing students a flexible and convenient degree option that builds on their prior learning experience and education. The degree is ACEN accredited and is approved by the North Dakota Board of Nursing. The degree provides each student with a 122-credit program, with a curriculum that assists students in critical thinking, problem-solving, and decision-making skills. Core courses include theory and research, professional nursing, and public health nursing.
The BSN completion at Minot also is one of the online nursing programs in North Dakota and is affordable to most North Dakota residents. The college also provides in-state tuition to all applicants. Founded in 1913, the school provides over 100 areas of interest and has a 94.6 % pass rate towards the NCLEX-RN.
Format: Online
Accreditation: ACEN
---
4. University of Mary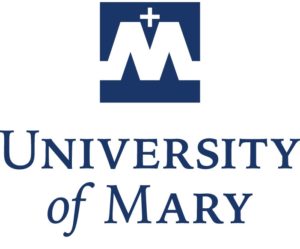 The online nursing programs in North Dakota are among the top choices for nursing students in the Northwest Region. In fact, the RN to BSN program at the University of Mary offers students the option to finish a nursing career in less than two years. The school accepts transfer credits that will help students to move along with their program and provide flexible scheduling for upcoming classes. The school is also CCNE accredited. Tuition costs are affordable to most students and some scholarship options are available.
Founded in 1959, the University of Mary in Bismarck offers over fifty online programs. The school provides flexible scheduling, including a foundation rooted in faith-based values. The college also offers both a vast number of bachelor's degree and Master's program options.
Format: Online
Accreditation: CCNE
---
5. Dickinson State University

The RN to BSN completion program at Dickinson State University offers students a chance to make a difference by providing a better quality of care and promoting health and wellness to its communities. The college is ACEN accredited. Dickinson does require nursing students to have an RN license before taking the BSN program. Courses part of the curriculum are nursing role transition, health assessment, and clinical concepts. Transfer credits are accepted as well. Tuition at Dickinson is affordable and certain students have the option to obtain grants and scholarships, due to education performance.
Dickinson's motto, "Small Community, Big Opportunity" stands out among all other online nursing programs in North Dakota. Dickinson State University holds an outstanding 100% pass rate of students who take the NCLEX-RN exam, and 100 percent of nursing graduates find employment within ten months of graduation.
Format: Online
Accreditation: ACEN
---
6. Mayville State University

The RN to BSN program at Mayville State University provides nursing students an accelerated, online option for busy and working nursing professionals. Courses are completed within five weeks and the program can take less than twelve months to finish. There is one ten-week course for clinical learning. The curriculum includes studies that help students with critical thinking, complex decision-making, and leadership skills. The RN to BSN program is a great option for working RNs and is CCNE accredited through the North Dakota Board of Nursing.
Tuition at Mayville State University is an affordable option compared to other online nursing programs in North Dakota. The school provides a low student-to-faculty ratio, to promote better relationships with professors. MSU also offers several opportunities for higher learning through graduate programs.
Format: Online
Accreditation: CCNE
---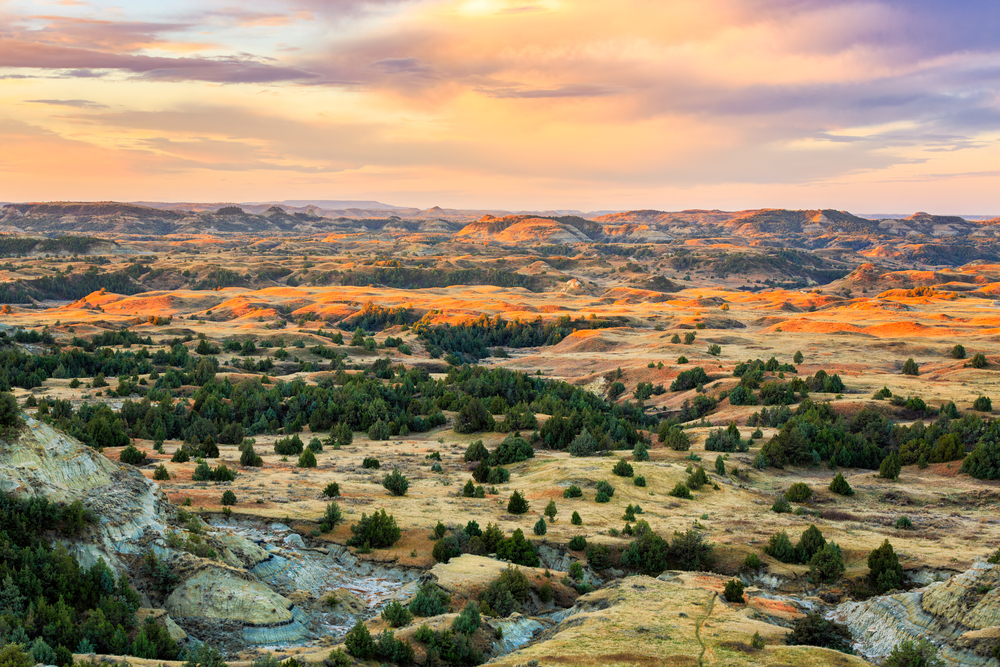 ---
How Do I Become a Nurse in North Dakota?
Nursing is a profession that demands dedication, patience, and a caring spirit. In the state of North Dakota, the demand for nurses is growing. As the elderly community continues to live longer (in fact, North Dakota has one of the highest levels of life expectancy in the US), there will be a higher call for healthcare professionals, including the nursing industry. Right now, to be a nurse in the state of North Dakota, applicants need an associate degree in nursing and an RN license. There are several schools within the state that provides a comprehensive nursing program with courses focused on evidence-based practices and high-quality learning and training.
Once nursing student graduates, they have the option to go for an RN to BSN program or go ahead with the NCLEX-RN exam. Some nursing students also progress to higher learning or graduate school to complete specializations or a concentration within the nursing field itself. For instance, a nurse who has a BSN degree may decide to take the MSN program to become a family nurse practitioner. Whatever the choice, the exam is required to practice nursing in the state, along with the accreditation from the board of nursing. The cost for the exam is $200, as well as the application fee, background check/fingerprinting, including the actual license. All information about the NCLEX and North Dakota's state board requirements is on the NCSBN and also on the NDSB Website.
---
How is the Job Market for Nurses in North Dakota?
According to the Bureau of Labor and Statistics, in 2018, North Dakota had a low employment rate for nurses. However, the job market is slowly rising. According to the NDSB website, there have been 15,752 licenses approved. Over the past year, North Dakota has accumulated a vast number of open positions for registered nurses, especially those wanting to dip their hand in traveling nurse opportunities. Traveling nurses usually have the option to move from big cities to small rural towns, then back again. It is a great way to explore the state as well. There are also several new incentives to becoming a nurse in the state compared to other places within the region. Employers, such as hospitals, may pay for graduate nursing school for eligible nurses.
Flexible scheduling is also sometimes an option for certain places of work. Positions in nursing tend to fill up fast and there are specialties or concentrations in nursing that are available as well. The best jobs for nurses are working at surgical hospitals or general practice offices. However, some may work in homes, psychiatric facilities, or assisted-living centers. Positions for nurses include outpatient care nurses, emergency room nurses, rehabilitation or mental health nursing, and home care nurse specialists. Nurse practitioners and Licensed Practical Nurses (LPN) are also needed throughout the state.
---
How Much Can I Make as a Nurse in North Dakota?
North Dakota provides a competitive nursing salary rate. However, salaries vary on the demand, employer, specialty, and location. Though lower than the national average, the growth of the nursing industry in North Dakota is making a progressive move in helping the aging population receive care faster. The average annual salary for registered nurses in North Dakota is $65,740, according to the BLS. Licensed Practical nurses make around $46,240 annually in the state as well.
The average traveling nurse can make an average salary of $92,734. The nurse practitioner also can make a high salary rate in the state of North Dakota. A Nurse Practitioner's salary is about $100,000 per year, according to the Bureau of Labor and Statistics. Another high salaried position for nurses is the nurse anesthetist. Additionally, the average pay rate in North Dakota for the nurse anesthetist with a Doctor of Nursing Practice degree is a whopping $174,790 per year.
---
Related: