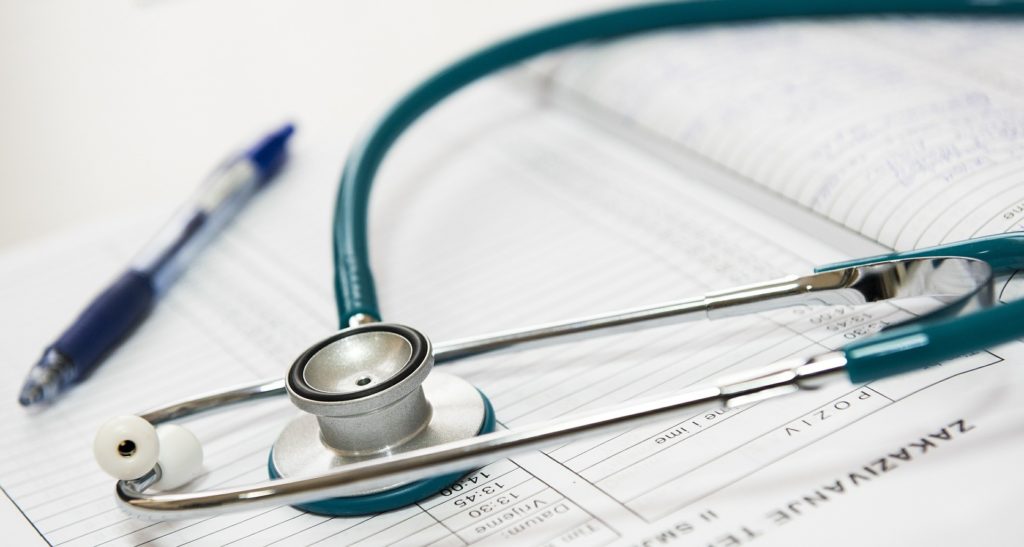 SANE Certification
SANE certification stands for Sexual Assault Nurse Examiner and is for RNs with training in forensic nursing and sexual assault. The demand for SANE nurses is on the rise, and for those that want to go beyond typical nursing duties, entering the field of forensic nursing might make for an excellent fit. Sexual Assault Nurse Examiners (SANE) are RNs with training to deal with the medical forensic care of someone who experienced sexual assault or sexual abuse.
It's important to remember that SANE nurses must deal with both the medical aspects of their job as well as the criminal justice aspects. These two things together can present a rewarding challenge for those looking to do more with their nursing degree while making a very real difference in the lives of the people they treat.
---
How Do You Become a SANE Nurse?
How to become a SANE nurse: Applicants must already have their RN status or otherwise have a degree for an advanced nursing practice. SANE training can also dictate the nurse has two or more years of practice, specifically with physical assessment.
Applicants must learn their local SANE requirements, as there are some variations to the training depending on location. Once armed with the required knowledge, an applicant can apply for a SANE course. The course will prepare an applicant for sitting for the SANE Certification Exam.
To become a Sexual Assault Nurse Examiner (SANE) nurse applicants must:
Become a registered nurse (RN). To become an RN, you would need to earn a bachelor of science in nursing (BSN) degree and then obtain a state license to practice nursing.
Once you have obtained your RN license, you will need to gain experience in medical and surgical nursing, trauma care, and/or psychiatric emergency care. Additionally, you must complete a SANE education program. These programs offer courses and clinical rotations related to the care of victims of sexual assault.
Finally, once you have completed the SANE program, you must obtain certification from the International Association of Forensic Nurses (IAFN) as a SANE nurse. The certification has two options. Applicants can choose to pursue the SANE-A, which is a certification for treating adults and adolescents. The SANE-P certification is for treating children.
---
Where Do SANEs Work?
Sexual assault nurse examiners (SANEs) work in a variety of medical settings, such as emergency departments, trauma centers, pediatric clinics, and victims' advocacy centers. The role of the SANE is to provide comprehensive medical care and evidence collection services in response to sexual assault or abuse.
SANE nurse jobs predominately take place in hospitals. In addition, a SANE nurses may find themselves on-call for hospitals, law enforcement, and other agencies that may have to deal with a victim of sexual abuse or assault.
The emergency room is one place that sees a lot of SANE nurse jobs and nursing activity. In addition, places like jails and clinics also can make good use of a SANE nurse. In some cases, a SANE nurse can spend time with nonprofits and other organizations.
---
What Does a SANE Nurse Do?
As a forensic nurse, the SANE nurse may aid law enforcement directly by doing things like collecting evidence from victims. However, applicants should also know the breadth of duties assigned to a SANE nurse can vary widely depending on the location and laws governing SANE nurses in any particular area.
What does a SANE nurse do? These nursing professionals help people who are victims of sexual abuse or assault who don't have the means to seek more standard types of treatment. SANE Nurses provide specialized forensic examinations of victims of sexual assault and abuse. They also provide assessment, intervention, and medical care to victims in both inpatient and outpatient settings.
Additionally, SANE nurses consult on exams and document evidence collection. They also provide court testimony and assist in connecting victims to needed resources. A SANE exam may include a medical-forensic exam, testing for pregnancy, testing for sexually transmitted infections, photos to document abuse. Then they work with a sexual assault victim on follow-up referrals for medical and psychological care, And support or participate in legal proceedings for sexual assault cases.
SANE nurses can also have specialized roles such as psychiatric and mental health nursing. Still, psychiatric and mental health nursing is only one aspect of what that SANE nurse would do in their day-to-day job duties. Applicants who achieve SANE certification should carefully study the expected job duties for whatever position they're applying for.
---
What are Additional Requirements of SANEs?
What are additional requirements of SANEs?
Comply with all HIPAA regulations while handling private patient information.
Be a licensed health professional in their area of expertise such as a nurse, physician, social worker, or psychologist.
Complete specialized training in forensic nursing, such as a Sexual Assault Nurse Examiner (SANE) training program.
Demonstrate proficiency in using forensic evidence collection kits, such as rape kits, and documenting the evidence.
Maintain credentials as a SANE by periodically attending trainings, conferences and seminars.
Be knowledgeable of their state laws and regulations regarding the admissibility of evidence, patient confidentiality, and proper chain of evidence.
Understand evidence collection and documentation, trauma, and the dynamics of sexual assault, intimate partner violence, abuse and neglect.
Collaborate with a variety of medical professionals, law enforcement and community agencies.
Have excellent written, verbal and interpersonal communication skills. 1
Consistently display professionalism and compassion throughout their practice.
---
What are the Continuing Education Requirements for a SANE Nurse? 
The continuing education requirements for a Sexual Assault Nurse Examiner (SANE) nurse vary by state, but generally require 20 or more contact hours of continuing education every two years, depending on the state's specific requirements.
Additional training may be required in certain states, such as training in the evaluation and management of adult sexual assault and/or child abuse, evidence collection, and trauma informed care. The SANE nurse must also be certified by the state in order to maintain their credentials.
---
How Much is the Salary of a SANE Nurse?
SANE nurse jobs can vary in scope, but the SANE nurse salary always looks good. An RN alone can earn around $70k. The SANE certification only adds more to that salary outlook. SANE nurse salary will depend on where the nurse practices and how the organization the nurse works for will pay.
Some organizations have tight budgets, while some others have enough funds to pay a needed SANE nurse a very high salary. SANE nurse jobs should always bring in more like a specialization. Nevertheless, other factors will dictate salary. Start with the RN average of a particular state, then look at the SANE nurse jobs in the area.
---
Forensic Nursing
Psychiatric Nursing
Correctional nursing
Legal nurse consultant
ER nursing
Mental Health Nursing
Substance Abuse Counseling
Crisis Intervention
Social Work
Psychology
---
Professional Resources for SANE Nurses
---
What is the Career Outlook for a SANE Nurse?
The career outlook for a SANE (or Sexual Assault Nurse Examiner) is very positive. The demand for SANEs is rapidly increasing as the prevalence of sexual assault continues to be widely recognized in healthcare, legal, and public policy communities.
With wider recognition of the importance of compassionate and competent care for survivors of sexual assault, more job opportunities for SANEs are likely to open up.
---
Related: