SANE Certification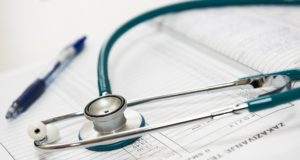 SANE certification stands for Sexual Assault Nurse Examiners and is for RNs with training in forensic nursing and sexual assault. The demand for SANE nurses is on the rise, and for those that want to go beyond typical nursing duties, entering the field of forensic nursing might make for an excellent fit. Sexual Assault Nurse Examiners (SANE) are RNs with training to deal with the medical forensic care of someone who experienced sexual assault or sexual abuse.
---
How Do I Become a SANE Nurse
How to become a SANE nurse: Applicants must already have their RN status or otherwise have a degree for an advanced nursing practice. SANE training can also dictate the nurse has two or more years of practice, specifically with physical assessment.
Applicants must learn their local SANE requirements, as there are some variations to the training depending on location. Once armed with the required knowledge, an applicant can apply for a SANE course. The course will prepare an applicant for sitting for the SANE Certification Exam.
It's important to remember that SANE nurses must deal with both the medical aspects of their job as well as the criminal justice aspects. These two things together can present a rewarding challenge for those looking to do more with their nursing degree while making a very real difference in the lives of the people they treat.
When trying to figure out how to become a SANE nurse, an applicant still pursuing their degree may find some programs that can offer coursework to prepare them for SANE certification. The SANE programs will have both classroom and clinical aspects.
In the end, the certification itself is split into two. Applicants can choose to pursue the SANE-A, which is a certification for treating adults and adolescents. The SANE-P certification is for treating children.
---
What Does a SANE Nurse Do?
What does a SANE nurse do? SANE nurse jobs predominately take place in hospitals. In addition, a SANE nurses may find themselves on-call for hospitals, law enforcement, and other agencies that may have to deal with a victim of sexual abuse or assault.
The emergency room is one place that sees a lot of SANE nurse jobs and nursing activity. In addition, places like jails and clinics also can make good use of a SANE nurse. In some cases, a SANE nurse can spend time with nonprofits and other organizations.
Any group that helps people who are victims of sexual abuse or assault who don't have the means to seek more standard types of treatment. To answer what does a sane nurse do, it will depend a great deal on various other factors.
As a forensic nurse, the SANE nurse may aid law enforcement directly by doing things like collecting evidence from victims. However, applicants should also know the breadth of duties assigned to a SANE nurse can vary widely depending on the location and laws governing SANE nurses in any particular area.
SANE nurses can also have specialized roles such as psychiatric and mental health nursing. Still, psychiatric and mental health nursing is only one aspect of what that SANE nurse would do in their day-to-day job duties. Applicants who achieve SANE certification should carefully study the expected job duties for whatever position they're applying for.
---
How Much Can I Make as a SANE Nurse?
SANE nurse jobs can vary in scope, but the SANE nurse salary always looks good. An RN alone can earn around $70k. The SANE certification only adds more to that salary outlook. SANE nurse salary will depend on where the nurse practices and how the organization the nurse works for will pay.
Some organizations have tight budgets, while some others have enough funds to pay a needed SANE nurse a very high salary. SANE nurse jobs should always bring in more like a specialization. Nevertheless, other factors will dictate salary. Start with the RN average of a particular state, then look at the SANE nurse jobs in the area.
---
Related :