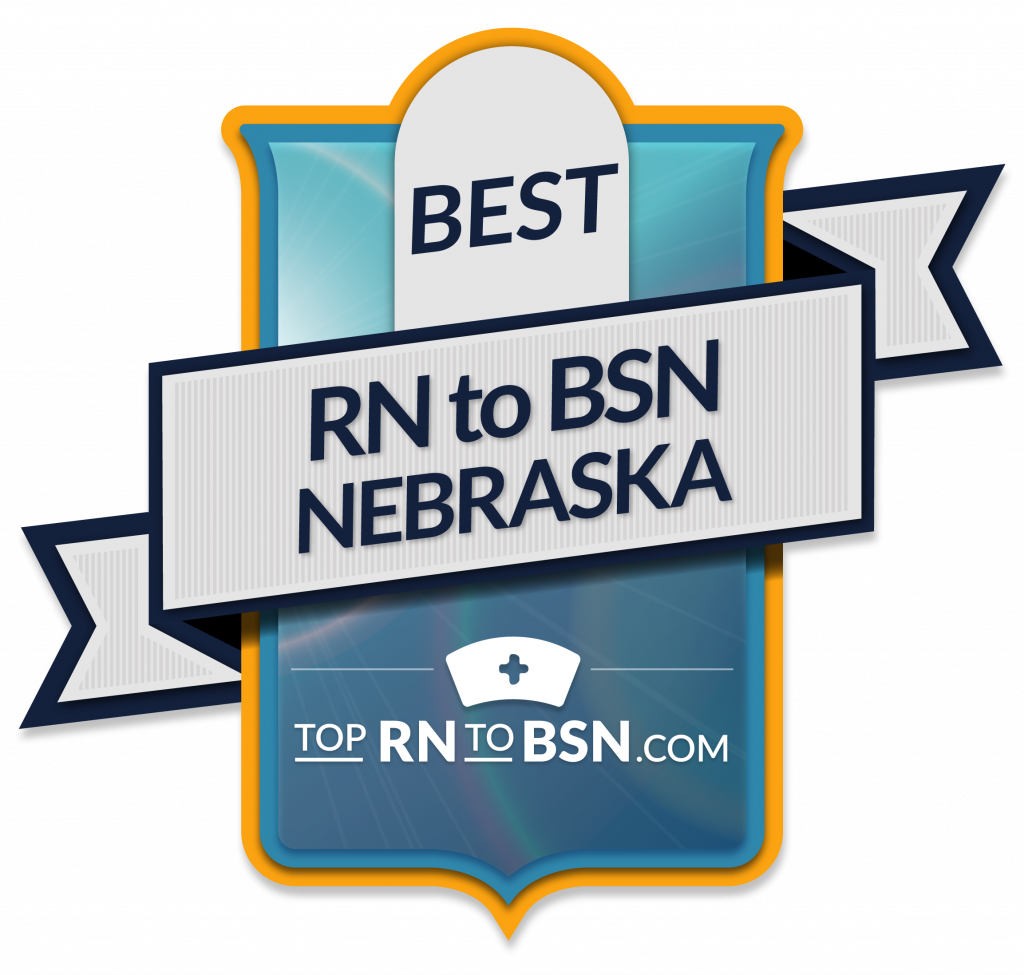 The best Nebraska online RN to BSN nursing programs are flexible and affordable so RNs can earn an undergraduate degree and also work. As soon as 2020, Nebraska is expected to be some 4000 nurses short of the need, with the gap only expected to widen over the next decade. At the same time, standards for nursing education are steadily becoming more intensive, with many hospitals and facilities making a bachelor's of science in nursing their standard for hiring. With these pressures, many registered nurses who began their career with an associate's degree are returning to school to earn their bachelor's, while many new nurses are going the BSN route from the get-go.
Nebraska, of course, remains a largely rural state, and that makes going back to school challenging for many nurses. Online RN to BSN programs in Nebraska is key to preparing Nebraska's nurses for the next stage of their career. With options from affordable, regional public universities and private Christian institutions, online nursing programs in Nebraska are not only high quality and convenient, but actively making a difference in Nebraska's healthcare system.
---
How We Ranked the Best Online Nursing Programs in Nebraska
To select the best online RN to BSN programs in Nebraska, TopRNtoBSN editors researched all accredited, reputable institutions offering a fully online or hybrid option for RNs going back to school. From there, we ranked programs according to criteria that matter to practical working adults: Cost, Student Satisfaction, and Salary Potential, based on data from IPEDS, College Scorecard, and Niche.
---
1. Bellevue University – Bellevue, NE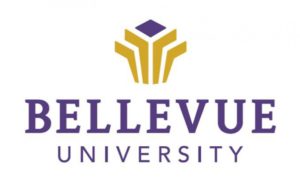 The online nursing programs in Nebraska are among the best in the US. Most schools focus on building leadership and providing a variety of career opportunities for nurses. Bellevue University's online RN to BSN degree is all about becoming a nurse leader. The RN to BSN degree at Bellevue is CCNE and ACEN accredited. The nursing program's curriculum teaches students to develop critical skills in decision-making, management, and health promotion. The school also provides courses in the fundamentals of professional nursing and nursing research, and each class provides evidence-based practices for better guidance and learning. Bellevue University provides a reasonably low tuition rate to its students, as well as a high graduation rate.
Bellevue University, founded in 1966, is a nonprofit institution. It has over 50,000 alumni graduates and provides over eighty different degree programs. The school is military-friendly as well, beginning with outreach to the Air Force Base within the city's borders. Located only a short distance from the capital city of Omaha, Bellevue provides students with a good deal of entertainment and campus life opportunities. The school also has a diverse student body and a low student-to-faculty ratio.
Format: Online
Accreditation: CCNE
---
2. Clarkson College – Omaha, NE

Online nursing programs in Nebraska are providing many students with skills that advance their knowledge in professional nursing careers for the future. One at the top of the list is Clarkson College's online RN to BSN program. The degree provides each nursing student with high academic excellence, teaches courses of evidence-based practices, and prepares nursing students to be leaders within the nursing industry. The RN to BSN degree is ACEN accredited and provides a strong "pathway" for students interested in entering the MSN program. The tuition at Clarkson College is affordable to most students, and there may be generous scholarships available to some.
Clarkson College, founded in 1888, has devoted itself to providing high-quality courses, a compassionate faculty, and professional excellence to all its students. Located in Omaha, the college provides many opportunities for entertainment and relaxation. The college is also right down from the Missouri River, where many activities are available for the students.
Format: Online
Accreditation: ACEN
---
3. University of Nebraska Medical Center – Omaha, NE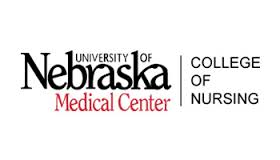 The RN to BSN program at the University of Nebraska Medical Center is perfectly designed for the professional ADN graduate who wants to continue their education for more advanced nursing opportunities. The program is available on either a traditional or accelerated learning track. The curriculum is a short 20-credit program that can be completed in one to three years. The program provides learning applications and several clinical training hours as well. Clinical requirements can be completed through a variety of Omaha's healthcare institutions that are in town. UNMC's tuition costs are affordable to most nursing students.
The RN to BSN degree at the University of Nebraska Medical center comes with an acclaimed research center that makes research and innovation a top priority. In fact, UNMC has eight strategies to build excellence in several areas that will affect the nursing community in a positive direction. The RN to BSN degree is also CCNE accredited.
Format: Online
Accreditation: CCNE
---
4. Bryan College of Health Sciences – Lincoln, NE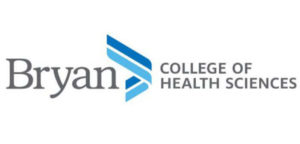 Many RN to BSN programs in Nebraska is now available online, including the Bryan College of Health Sciences RN to BSN program. The nursing program takes only about twelve months towards graduation if the general undergraduate courses are complete. Credits needed for the RN to BSN degree at Bryan College is 128 in total. Some courses include Community Health Nursing, Health Assessment Across the Lifespan, and Ethics in Healthcare. There are also several resources for nursing students to get help if they are working nurses. The Nursing program is ACEN accredited. Tuition at Bryan College is affordable to most nursing students; however, there are several generous scholarship program opportunities other than just financial aid help.
Bryan College, called Bryan School of Nursing at its beginning, had only 37 students enrolled in 1926. Today the college, affiliated with a 620-bed regional medical hospital, offers several medical services for the local community. Located in Lincoln, the college offers a range of community activities for visiting students or tourists. Lincoln also has a low unemployment rate than other towns or cities in Nebraska. The Bryan College of Health Sciences offers a variety of degrees, ranging from associate, bachelor's, master's, and doctoral options.
Format: Online
Accreditation: ACEN
---
5. Nebraska Methodist College – Omaha, NE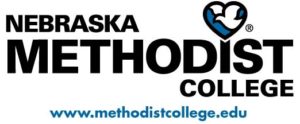 The online RN to BSN degree at Nebraska Methodist College is one of the fastest-growing RN to BSN programs in Nebraska. The program is accredited by the CCNE and offers flexible class schedules that help balance work, school, and family. The curriculum provides community-based education and most courses are complete in a matter of five weeks. The RN to BSN degree is a 126-credit program; however, some transfer credits are accepted based on the evaluation. Tuition costs at Nebraska Methodist College is also low, compared to many other state and national universities in Nebraska.
Nebraska Methodist College has a highly experienced faculty that prepares students for real-world applications and insight into the nursing industry. Located in Omaha, the state's capital, it provides outdoor entertainment and history going back to the pioneer era. The college's nursing programs are also diverse in areas, such as nurse informatics, adult gerontology, and public health policy.
Format: Online
Accreditation: CCNE
---
6. Doane University – Crete, NE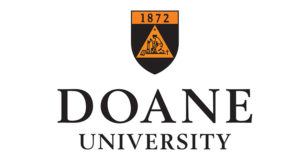 The online RN to BSN degree program at Doane University provides students with skills to become great nursing professionals within the healthcare industry. The program is made for working nurses that have a desire for higher education. In fact, the RN to BSN program focuses on four important components of what nurses need to be successful in the field. Nurses must be strong communicators, emotionally intelligent, show leadership, and also be ready for real-world problem-solving. The nursing degree is also CCNE approved. Doane University provides a low tuition cost compared to other Nebraska colleges and universities as well.
Founded in 1872 as Doane College, the University is a nonprofit institution that provides courses in the liberal arts, offering forty-five majors and thirty-six minors for students to choose from. Additionally, the University offers several organizations and clubs, not including twenty-two athletic teams. Whether on-campus or off location, there is always something to get involved in. Doane University is proud to have a low student-to-faculty ratio and also offers a diverse student population as well.
Format: Online
Accreditation: CCNE
---
7. Midland University – Fremont, NE

The online RN to BSN degree at Midland University provides each nursing student with the right skills to lead with a purpose and encourage motivation. The program is ACEN accredited, requires twenty-four to forty-eight credits, and can be completed in 18 to 24 months. Courses include spiritual nursing care, nursing leadership and management, and professional concepts in nursing. Nursing research in evidence-based practices is also taught.
Founded in 1883, Midland University is a liberal arts college that provides over 30 different areas of interest and also four graduate programs. Furthermore, it was recently recognized as the fastest-growing private, nonprofit baccalaureate college and is one of the best RN to BSN programs in Nebraska. Located just an hour from the Capital, Midland University provides a booming campus life for all students entering the nursing industry. Tuition at the university is also one of the lowest in the state of Nebraska.
Format: Online
Accreditation: ACEN
---
How Do I Become a Nurse in Nebraska?
The first step in becoming a nurse in the state of Nebraska is to get your RN License. Apply through the Nebraska Board of Nursing. In Nebraska, as in most states, RN licensure requires an associate's degree in Nursing (ADN). This degree takes about two years to complete. Also, with a 1-year nursing diploma, you can work as a Licensed Practical Nurse or LPN.
The most crucial step towards becoming a registered nurse is to take the NCLEX exam. This allows the nursing graduate to practice in the state of Nebraska while being Board certified as well. The NCLEX provides two types of examinations; the NCLEX-RN and the NCLEX-LPN. Each one cost $200. The LPN application fee is $123.
While you may choose to continue working as an RN with an associate's degree, the next step for many nurses is to go for a Bachelor of Science in Nursing degree through an RN to BSN program. The RN to BSN degree takes between one to three years, depending on what school you attend, and if you get on a traditional or fast track to education.
Nursing school can be expensive to some; however, in the state of Nebraska, there are several scholarships available for nursing students to take advantage of. Go to the Nebraska Nurses Association website for more details on scholarships.
---
How is the Job Market for Nurses in Nebraska?
The healthcare industry is a growing job market throughout the United States. It is estimated that by 2030, one in five people in the states will be over sixty-five. Therefore, there will be more healthcare jobs to fill the growing demand of taking care of this aging population. In Nebraska, most nursing careers are in state hospitals, medical offices, assisted living or nursing homes, and especially Homecare services.
By 2020, there will be about a 20% shortage of nurses within the state. Other than RN status, another nursing career is as a certified nurse assistant (CNA), Licensed Practical nurse (LPN), clinical nurse auditor, or care manager. Nursing students that choose to go further with their education and receive their Masters (MSN) or higher, can be eligible for jobs requiring administrative duties, such as Director or Administrator of a nursing facility.
---
How Much Can I Make as a Nurse in Nebraska?
Much like most nursing salaries throughout the states, Nebraska provides a competitive job market for nurses. According to Glassdoor.com, the average base pay for RNs is $69,270 annually. In addition, the BLS average is similar and reports $64,470 as the annual R salary in Nebraska. However, the LPN nurse's pay salary is a little lower, around $55,000 annually. Additionally, research nurses or forensic nurses make around $62,000.
Nurses who choose a specific concentration within the nursing field may have higher pay salaries than ordinary RNs. This provides better opportunities for growth and alsoachievement. For example, a nurse practitioner's salary Nebraska professionals can expect is around $103,000 in some cases. However, it will require graduate school and the student may need to take a two-year fellowship to receive the higher pay rate.
---
Travel Nurse Salary in Nebraska
Traveling nurses are also growing in demand as well. This makes the job more flexible and allows the nurse to travel either throughout the state or to go to other states within the region of Nebraska. Depending on the nursing agency the graduate works for, the average pay salary for traveling nurses can be as high as $2000 per week. So, the nurse earns around $104,000 a year. Additionally, traveling nurses may work in several departments within the hospital. They go where the need is, whether it is labor and delivery, operating rooms, or the emergency unit of the facility.
---
Related: