Hawaii isn't just one of the most beautiful places in the world; it's also one of the healthiest states in the US, thanks to an active lifestyle, healthy traditional diets, and (probably) the well-being of seeing a stunning landscape all the time. It's also one of the best states for healthcare; Hawaii requires employers to provide insurance for workers working 20 hours per week, and nearly everyone in the state has access to healthcare. Even with one of the oldest populations (due to the high number of retirees), Hawaii's rate of cancer, heart disease, and other preventable illnesses is incredibly low.
However, Hawaii also needs nurses. With less than 2 nurses for every 1000 residents, the Aloha State also reports the highest level of nurse burnout in the country. One way of meeting the need for qualified, well-prepared nurses is with online RN to BSN programs, and the best nursing schools in Hawaii are working to provide access to nurses who want to advance.
With only two universities offering fully online RN to BSN nursing programs in Hawaii, TopRNtoBSN can't fairly rank them, but prospective nursing students in Hawaii should be aware that there is a way to get the credentials they want in an affordable format without sacrificing their current careers.
1. University of Hawaii at Hilo – Hilo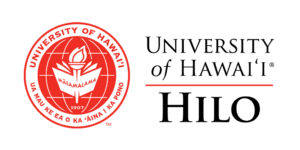 University of Hawaii in Hilo has an online RN to BSN program that provides a high quality education to a diverse population of nursing students. The program is accredited by the ACEN. The program encourages student and faculty interactions, deliver culturally congruent nursing care in a rural environment, and puts an emphasis on research, practice, and education in nursing professions. Students who have earned an associate's degree in Arts from another institution may waive some general education courses. University of Hawaii at Hilo accepts transferable credits, as long they have been approved by the admissions' office.
UH provides degrees that creates a path for success for students and course-based learning in an environment that is full of adventure. The RN to BSN degree at UH engages nursing students through health-related projects within the community. Faculty to student ratio at UH is at an all-time low compared to other universities in the nation.
Format: Online
Accreditation: ACEN
2. University of Hawaii at Manoa – Honolulu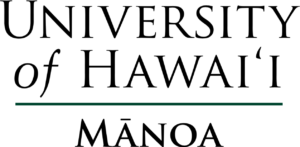 The University of Hawaii at Manoa provides an online Executive RN to BS in Nursing Pathway for nursing students who desire to reach their highest limits and achieve a BSN degree. In order to enroll, the nursing must first take the NCLEX-RN and qualify for their RN license to attend. The curriculum is prepares students through innovative, technological resources and web-based distance learning formats. The program is CCNE accredited and taught by highly qualified and clinically competent faculty members. The RN to BSN degree is a 120-credit course program, with 34 upper division classes to help prepare the nursing student for the continuously growing healthcare industry.
UH has ten campuses throughout the Island of Hawaii that features four-year bachelor's programs. UH at Manoa, offer flexible class schedules for their students and easy accessibility to online resources.
Format: Online
Accreditation: CCNE
How Do I Become an RN in Hawaii?
In order to earn a Hawaii nursing license, people have to complete a 2-step process which requires plenty of hard work, dedication, sweat, and grit. The healthcare system in Hawaii requires nurses to be well-trained, knowledgeable, and dedicated to serving others, which is why a considerable investment of time, money, and energy will be needed in order to become an RN in Hawaii. Here are the 2 steps people need to complete in order to have a nursing career in the great state of Hawaii:
1. Achieve the required education (License Practice Nurse program – 1 year; Associate's degree – 2 years; or bachelor's degree – 4 years) at one of the nursing colleges in Hawaii. There are accelerated nursing programs in Hawaii that allow students to complete their coursework on a more intense, quicker timeline. Before applying to one of the Hawaii nursing programs, whether it's a traditional program or one of the accelerated nursing programs in Hawaii, students need to make sure they meet all the prerequisites first. Most programs require students to complete some courses before applying to one of the Hawaii nursing programs. Upon graduation from one of the nursing colleges in Hawaii, students are eligible to move onto the next step towards getting their Hawaii nursing license.
2. Take and pass the NCLEX-RN exam from the Hawaii Board of Nursing. Almost 90% of graduates who have attended one of the Hawaii nursing programs pass the Hawaii Board of Nursing's NCLEX-RN test, which is higher than the national average.
How is the Job Market for Nursing in Hawaii?
Nursing jobs in Hawaii are proliferating right now. RN jobs in Hawaii are popping up all over the state as hospitals, retirement homes, and many other institutions need quality candidates. The need for Hawaii nursing jobs is only expected to increase in the next couple of decades as the Baby Boomer generation ages and the instances of chronic diseases, such as diabetes and heart disease, continues to worsen.
Responsible, driven, and high quality nurses will always been needed in our healthcare system, and Hawaii has been named one of the best places in the US for nursing jobs. In fact, experts predict that almost 20,000 nurses will be employed in Hawaii by 2030. The average RN jobs in Hawaii pay $90,130 and the average hourly wage for nursing jobs in Hawaii is $43.76. Hawaii nursing jobs are quite competitive these days, but with the proper training and an impeccable work ethic, excellent nursing jobs in Hawaii as well as RN jobs in Hawaii will always be found by excellent candidates. Those searching for nursing jobs in Hawaii will be glad to know that demand is expected to increase in the next couple of decades.
How Much Do Nurses Make in Hawaii?
Before beginning a nursing program and investing so much time, money, and energy, it's natural to wonder, "How much do nurses make in Hawaii?" Prospective nurses will be thrilled to find out that in 2013, the United States Bureau of Statistics named Hawaii as the second highest paying state for RNs.
A typical Hawaii nursing salary is higher than almost every other state – on average, it's $90,130 or $43.76 per hour. Another source sites a median Hawaii nursing salary to be about $96,990, and indicates that 10,800 RNs are currently employed in Hawaii.
Many nurses find that a BSN salary in Hawaii is higher than those who have just LPN or ADN degrees. In 2013, the Hawaii Department of Labor and Industrial Relations reported that nurses with ADN degrees earn significantly less than those with BSN degrees – $62,600 and $96,760, respectively. So earning a BSN salary in Hawaii is definitely worth the effort of attending a 4-year institution or an accelerated online nursing program, in the long run. Nurses with BSN degrees in Hawaii can confidently expect to earn in the 75-90% salary percentile groups among all nurses in Hawaii. Nursing job demand varies from region to region in Hawaii, with the most concentrated availability in the metropolitan areas like Honolulu.
Related:
The State of Nursing – Resource Guide to Nursing in the USA