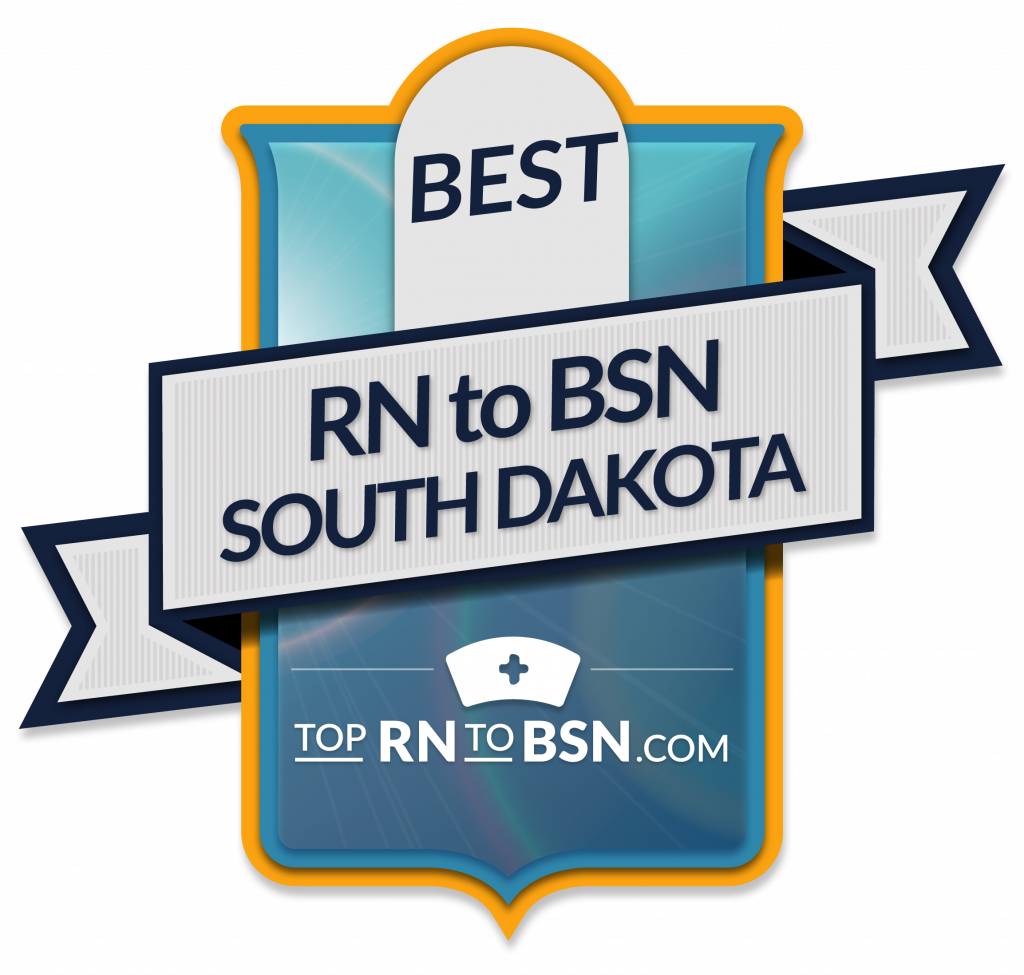 RN to BSN in South Dakota
The best South Dakota online RN to BSN nursing schools have accredited programs that offer and flexible way for RNs to earn their bachelor's degree. South Dakota has never been the easiest place to live; from the Native Americans who were its original inhabitants, to the Northern European immigrants who settled the region, South Dakota has only welcomed the bravest and hardiest. It's no wonder that South Dakota has widely been named one of the healthiest and happiest American states. However, the nationwide nursing shortage has affected South Dakota like every other region. In fact, it's one of the states in most need of nurses. Fortunately, the state's nursing schools are also working to train the very best nurses possible.
Online RN to BSN programs are an essential part of helping South Dakota nurses make the most of their skills and make a difference in their career and community. Online nursing programs in South Dakota make it possible for every nurse, no matter how busy and no matter their location, to earn their bachelor's degree. That increases their credentials to make them better nurses and to make them more competitive on the job market.
---
Methodology: Ranking the Best Online Nursing Programs in South Dakota
TopRNtoBSN editors ranked the best online nursing programs in South Dakota according to three crucial criteria: Tuition Cost, Student Satisfaction, and Income Potential, based on data from IPEDS, College Scorecard, and Niche. Only schools with regional and nursing program accreditation were considered, so students can feel confident that they are getting the highest quality of education and a real return on their investment.
---
1. University of South Dakota

Online nursing programs in South Dakota provide many opportunities for nursing students, and the University of South Dakota offers one of the best RN to BSN degree plans in the state. Courses include evidence-based research, public health nursing, and health care assessment. The program, designed for working RNs, will learn how to construct outcomes, collaborate and communicate with classmates, and apply their knowledge to specific health settings. The program is 40 credits of the 124 required for completion. The tuition is also affordable.
Founded in 1883, The University of South Dakota's RN to BSN degree is CCNE accredited and offers over 40 undergraduate programs and graduate school options. The school also has a low student-to-teacher ratio. The placement rate for graduates is also at ninety-nine percent, making it one of the highest throughout the state.
Format: Online
Accreditation: CCNE
---
2. South Dakota State University


The online RN to BS nursing program at South Dakota State University is CCNE accredited and provides many opportunities for working nurses already in the field. The program includes studies in holistic care, leadership building, and helps students to improve patient outcomes in the Brookings area. The full 120-credit program provides the student with more knowledge than what they learned through the associate's degree. Tuition at South Dakota State University is also affordable to most students entering the nursing field.
At SDSU, the MSN and doctoral degree plans are also offered to those who want to further their education level. SDSU is located in the Brookings area, with nine colleges, 82 majors, and 35 specializations to choose from.
Format: Online
Accreditation: CCNE
---
3. University of Sioux Falls

The online RN to BSN program at the University of Sioux Falls is a great place for a nursing career to take off. The program provides students who have already earned their ADN or nursing diploma to advance their knowledge toward higher learning opportunities. Courses required for the completion of the program will help nurses build clinical knowledge and ethics. Tuition at the University of Sioux Falls is also affordable; in addition, scholarship opportunities are available for qualifying students.
The University of Sioux Falls, founded in 1883, is a faith-based, liberal arts institution with a low student-to-faculty ratio. The school offers over forty undergraduate majors, as well as over 100 programs. The nursing program has accreditation from CCNE and a ninety-eight pass rate on the NCLEX exam. The University of Sioux Falls' nursing program also is one of the online nursing programs in South Dakota.
Format: Online
Accreditation: CCNE
---
4. National American University

The online RN to BSN program at National American University offers students the option to go part-time or full-time to complete the nursing degree. Earning a nursing degree at NAU will provide a rewarding career that will take the student further in the future. The curriculum will help students to provide quality patient care. The RN to BSN program takes about twelve to eighteen months to complete. The program is also CCNE accredited.
Since 1941, National American University offers degrees of Associate, Bachelor's, Master's, and Doctoral options that are available online, including hybrid formats. NAU is a multi-state institution of higher learning. The school also offers a low tuition rate, making it more affordable to graduate sooner. The National American University provides eight majors for students and over 50 programs. The National American University is also one of the great online nursing programs in South Dakota.
Format: Online
Accreditation: CCNE
---
5. Dakota Wesleyan University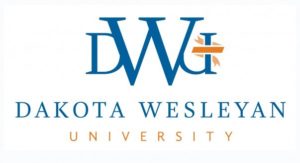 Dakota Wesleyan University's online RN to BSN degree program is one of the best online nursing programs in South Dakota. The school offers its nursing students studies that enhance their leadership and management skills to serve the healthcare community. Core courses include health promotion, health assessment, evidence-based practices, and an in-depth study of pharmacology. The program is CCNE approved and is approved by the South Dakota Board of Nursing. Students can complete courses in only eight weeks. Most programs are only fourteen months to finish. Tuition costs are also low at Dakota Wesleyan University.
Founded over 130 years ago, the college roots are in learning, faith-based exploration, and servitude to all Humanity. The school has a low student-to-faculty ratio as well. DWU offers over forty available majors and minors. Students can also participate in over thirty clubs and organizations. The school is also recognized by U.S. News & World Report as one of the "Best Regional College and a Best Value College" in the Midwest. The RN to BSN program requires nursing students to have a GPA of at least 2.5 to enroll in the program, including having a diploma of an RN or associate in Nursing.
Format: Online
Accreditation: CCNE
---
6. Presentation College – Aberdeen, SD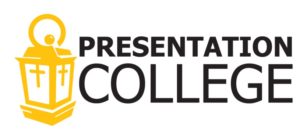 The LPN to BSN nursing completion at Presentation College is a great place to start your nursing career. The program is CCNE approved and is available fully online. The curriculum for the LPN to BSN program includes studies such as mental health nursing, adult health nursing, maternal child nursing, abnormal psychology, and pharmacology. However, the college does accept prior education, so students may have the option to opt-out of certain courses. Additionally, several clinical hours are required. The LPN to BSN program is 121 credits, with 66 of upper-division. The Presentation College accepts some transfer credits and tuition is low for most applicants.
The LPN to BSN nursing program is available in Iowa, Minnesota, Nebraska, North Dakota, South Dakota, Wisconsin, and Wyoming as well. Many nursing students go on to careers as family nurse practitioners or nurse educators. Presentation College also ranks fourth place in the nursing journal on national standards.
Format: Online
Accreditation: CCNE
---
How Do I Become a Nurse in South Dakota?
This is one of the best times to become a nurse in South Dakota. With the aging population increasing, so is the demand for nursing professionals. The most concerning areas in South Dakota are the rural communities, where many of the aging American Indian population resides. The supply of nurses is actually high, about eighty percent in the region; however, the nursing shortage is still preeminent in the state.
To be a nurse in South Dakota, applicants must have an associate degree in nursing (ADN) or RN license. Some nurses go on to the RN to BSN program, especially since it provides more opportunities for higher learning and training, as well as an increased pay rate. Many employers also encourage or sometimes require their nurses to obtain the RN to BSN option. Once achieved, the graduate must take his/her NCLEX-RN exam. The exam costs about $200 from Pearson Vue. The National Council of State Boards of Nursing (NCSBN) website provides all the necessary information on the test and how to best study for the NCLEX.
---
How is the Job Market for Nurses in South Dakota?
The job market for nurses is growing throughout South Dakota. Employment of RNs per 1000 jobs within the state is low, compared to other regions like the west coast. However, South Dakota has the highest concentration of nursing jobs than any other state, according to the BLS. The most common places to find employment in hospitals, outpatient clinics, doctor offices, rehabilitation facilities, and home care or nursing services.
The most common position is RN. However, there are several variations offered in South Dakota. For example, nurses can find work in the state as certified nurse-midwife, operating room nurses, occupational health nurses, and traveling nurses. Additionally, the state needs cardiac nurses and public health nurses. Other nursing positions that are in need throughout the state are clinical nurses, nurse administrators, and nursing directors.
As a registered nurse, finding work is not hard to do. Many rehabilitation centers and assisted living facilities also hire well-established nurses who have earned MSN degrees or higher to be directors or coordinators of the place of employment. This provides experienced registered nurses with a higher salary pay bracket than just lower-level RNs.
What Is a Certified Cardiac Nurse Practitioner?
---
How Much Can I Make as a Nurse in South Dakota?
Now that you know all about the positions available for nurses in the state, let's discuss the annual pay salary. According to the BLS, the mean annual average RN salary in South Dakota is $58,340. However, some places throughout the state may pay as much as $70,000. As mentioned above, traveling nurses is a great way to fill the nursing shortage problem in a particular area. Being a traveling nurse allows you to have a flexible schedule and be on-call for the next adventure. In addition, they provide help when needed, yet have the freedom to enjoy traveling to other cities or states within the region.
On average, the traveling nurse's salary is $71,730 annually. Whatever position in the nursing industry a nurse chooses, it will be a rewarding career choice and provide unique opportunities throughout South Dakota. Nurse Practitioners are also one nursing career that has taken off in the Dakotas. In South Dakota, the nurse practitioner can bring in close to six-digit figures. They can expect to have an annual salary of around $95,000 to $115,000, according to the BLS.
---
Related: