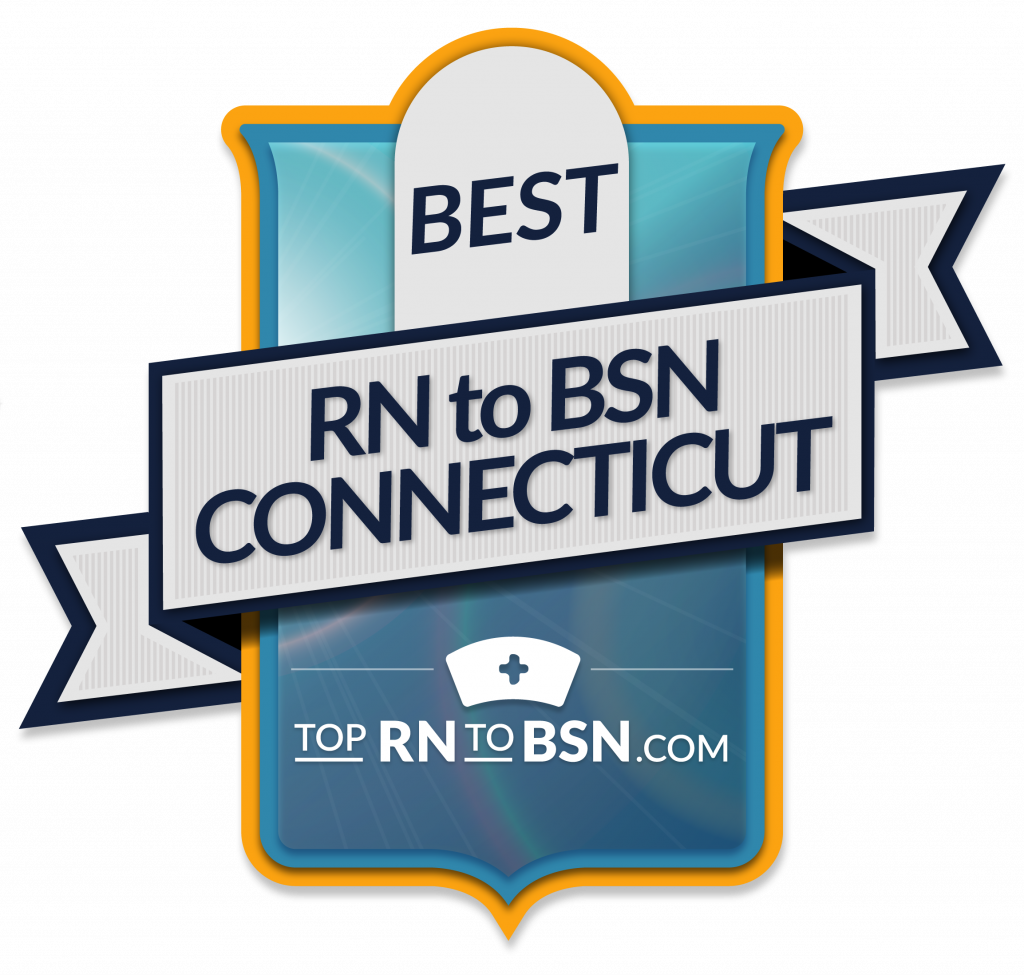 Connecticut Online RN to BSN
Connecticut online RN to BSN nursing programs offer a path to a bachelor's degree for RNs in a short time so they can advance their careers. The state of Connecticut is one of the healthiest states in the US. The excellent health report is attributed to a high standard of living, a physically fit culture, and a robust healthcare system. That doesn't mean all is well in the Constitution State, however; like other states in the US, Connecticut is feeling the effects of a nursing shortage. In Connecticut, it's a pipeline problem – there are more applicants than nursing schools can accommodate, but there are more open jobs than there are qualified professionals to fill them. The result? Connecticut needs more nurses.
Online and hybrid RN to BSN degree programs are helping the best nursing schools in Connecticut connect to working nurses who want a bachelor's degree, but can't put their careers on hold to get it. By getting nurses their degrees conveniently, online BSN programs put more qualified nurses in hospitals, doctor's offices, clinics, and nursing homes. The TopRNtoBSN ranking of the best online RN to BSN programs in Connecticut is here to point nurses in the right direction.
---
How We Ranked the Best Online RN to BSN in Connecticut
Like all TopRNtoBSN rankings, editors began by researching accredited, reputable colleges and universities offering programs that have a proven value to nursing students. With our list of fully online or hybrid RN to BSN programs in Connecticut, we ranked programs according to their Tuition Cost, Reputation, and Job Placement. We use data from IPEDS, College Scorecard, and Niche.
---
---
1. Quinnipiac University – Hamden

Quinnipiac University's online RN to BSN degree program provides a unique opportunity for students working toward their nursing bachelor's degree. They offer an "intellectually stimulating" program that teaches nursing students about the ever-changing world of healthcare while learning from top instructors within the nursing industry. The RN to BSN degree at Quinnipiac University is a 120-credit degree program that students can finish within two years. Up to eighty-eight credits are transferrable for credit. Graduates of the degree will be prepared to help individuals, families, and communities by providing quality healthcare for all their needs.
Tuition costs at Quinnipiac University are also affordable to most students. The University's RN to BSN degree is accredited by the CCNE as well. The University is located in Hamden, just minutes from the beach. The school provides an array of other online degree options for students who want the experience of learning from home.
Format: Online
Accreditation: CCNE
---
2. University of Saint Joseph – West Hartford

The University of Saint Joseph offers an online RN to BSN degree that prepares students for nursing careers in the state to better prepare them in the healthcare industry. The program is CCNE accredited and provides a thirty-credit degree for nursing students who have earned their RN status within the state of Connecticut. The school's motto is to be "efficient, flexible, and supportive" to the success of all nursing students who apply for the BSN degree program. They accomplished this by providing a program that has the same qualities as the real-world healthcare industry. The university's tuition costs are affordable; however, the school does offer scholarship options to some.
USJ is both nationally and regionally recognized as one of the best colleges in the North. Additionally, the school has exceptional customer service and earned the outstanding sportsmanship award twice. Founded in 1932, USJ offers over twenty-five majors and the option of an accelerated learning program for many degrees.
Format: Online
Accreditation: CCNE
---
3. Southern Connecticut State University – New Haven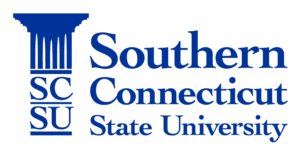 Southern Connecticut State University provides an online RN to BSN degree for nursing students that are looking for an exciting career in the healthcare industry. Individualized attention in the nursing programs is available for enrolling students interested in the degree. The RN to BSN degree is an accredited partner of the CCNE. Southern Connecticut State University also accepts dual admission from students who have attended the Connecticut Community College nursing programs(CT-CCNP). To be eligible for the BSN degree, nursing students must have a GPA of 2.7 or higher.
At Southern Connecticut State University, the tuition costs are low, however, there are some scholarships available as well. Established in 1893, Southern Connecticut State University started with only three teachers and 84 students. Their mission, "Pursuing Excellence, Fostering Leadership, Empowering Communities," still influences all nursing students that strive to become the best leaders in the healthcare field today.
Format: Online
Accreditation: CCNE
---
4. Western Connecticut State University – Danbury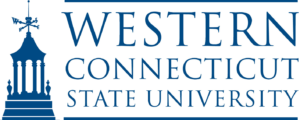 Western Connecticut State University has both online and hybrid RN to BS degree programs. These programs provide students with a minimum of thirty-credit programs, as long as the nursing student has received RN status. The program focuses on community health, research processing in nursing, and encouraging students to become leaders in the healthcare industry. The program is accredited by the CCNE and accepts admission credits from the CT-CCNP. The RN to BS degree takes about two years to complete. Tuition at West Conn is competitive to most State Universities in the nation.
West Connecticut State University believes in high-quality education for all students and fostering growth as leaders throughout society. Their values as an exceptional college in the North stand for themselves. Some of the University's values are excellence, engagement, opportunity, and respect for all.
Format: Online and Hybrid
Accreditation: CCNE
---
5. Goodwin College – East Hartford

Goodwin College has an online RN to BSN degree that brings the transition from an RN with ease. The program design has the potential for each student to complete it within sixteen months. Both the CCNE and the New England Association of Schools and Colleges (NEASC) also accredit it. Goodwin offers a fixed tuition model, making it easy and affordable for students in the nursing field. The program is 120 credits with 24 credits being upper-division courses.
Goodwin College offers many career paths for BSN students to choose from once graduated. With the nursing field in high demand, Goodwin presents career-focused nursing degrees for students to gain skills that will carry them throughout their education journey. Located along the Connecticut River, Goodwin College is an innovative community experience for students enrolled in its programs.
Format: Online
Accreditation: CCNE
---
6. Sacred Heart University – Fairfield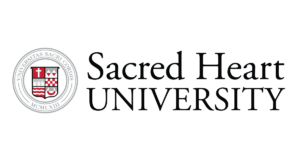 The Online RN to BSN degree at Sacred Heart University provides a specific core curriculum, "the human journey", to help nursing students become better nurses for today's ever-changing world. The University's RN to BSN degree is CCNE accredited and ranked as the highest in the State for the program. The degree is 120 credits, with ninety credits available as transferrable. Sacred Heart University's tuition is at a low cost, making it very affordable for nursing students to attend.
Centered in the small town of Fairfield, CT, the college provides a charming atmosphere for relaxation and adventure. Established in 1963, SHU continues to create an affordable, quality education for all students enrolling in their programs each year. A goal for the University is to create critical thinkers that consider thought-provoking situations by analyzing all that comes their way.
Format: Online
Accreditation: CCNE
---
How Do I Become an RN in Connecticut?
In the state of Connecticut, creating nursing jobs is a top priority. This is why Connecticut colleges and universities have developed more RN to BSN programs to encourage students to enter the nursing industry.
The first step to becoming a nurse in the state of Connecticut is to earn a diploma or associate's degree in nursing to qualify for RN licensure. Once the student has graduated with a degree in nursing, taking the NCLEX is the next step towards becoming a nurse in the state. In some cases, a student may take the NCLEX once they have achieved their ADN only, however it depends on if the applicant has met all the required classes of the exam. There are two types of examinations for nurses. One is called the NCLEX-RN for Registered nurses, while the other is the NCLEX-PN for Licensed Practical nurses. Both exams cost $200 and students can register for them on the NCSBN website.
For higher pay and more career opportunities, many nurses will work towards an RN to BSN degree. Even though it is not required to practice nursing, more employers do recommend students earn an RN to BSN degree when applying for positions in the nursing industry. In addition, there are many colleges that offer online courses to students, giving them the flexibility to work while earning a degree.
---
How is the Job Market for Nursing in Connecticut?
The need for nurses in Connecticut is growing. There are more positions in hospitals, medical clinics, and assisted living facilities. In-demand careers, such as nurses, make a huge difference for the state of Connecticut by bringing a purpose in helping others. The Connecticut Department of Labor has reported over 1000 job openings per year for nurses. Some of the most common positions for the nursing industry within the state are Nurse Practitioners, Licensed practical nurses (LPN), intensive care unit nurses (ICU-RN), Certified nursing assistants (CNA), and Patient service specialist unit nurses (PACU-RN).
However, there is one type of nursing job that is really taking flight, literally. That would be the traveling nurse position. Even though the position can be offered in almost any state, in Connecticut, the traveling nurse position is one job that is in dire need. Having the ability to pick up and go from either a hospital setting to an assisted living facility within a week, makes it very convenient.
---
How Much Do Nurses Make in Connecticut?
Salaries of nurses may vary throughout Connecticut. A nurse working in a rural area where there is not much growth, may not make as much as nurses working in metroplex sectors where more people are living in the city. In addition, nurses who work for private sector organizations such as home care facilities may receive a salary higher than normal nursing settings, such as hospitals. Other roles that earn more are in hospice nursing homes, assisted living places, and advanced traveling nursing. However, it really comes down to what the employer is willing to pay and the experience of the applicant.
According to the BLS, the average salary for RN's is $71,730 annually. However, for the state of Connecticut, the salary range runs from $77,000 to $106,950 a year. Many states in the Northeast region of the United States do tend to pay a higher salary to nurses than those living in the Midwest or South regions.
---
Related: